It's
Katrina Kaif
's birthday today. The
Bollywood
diva has captivated audiences with her exceptional acting skills and on-screen presence over the years. With her versatility and grace, she has cemented her position as one of the leading actresses in the industry, winning the hearts of millions of fans. As she turns 40, Katrina's friends and colleagues from the industry have taken to social media to express their love and admiration for her, wishing her a year filled with success and happiness.
Kareena Kapoor
Khan, another prominent Bollywood figure, uploaded a photo ofKatrina and penned a heartfelt message, calling her gorgeous and urging her to keep shining.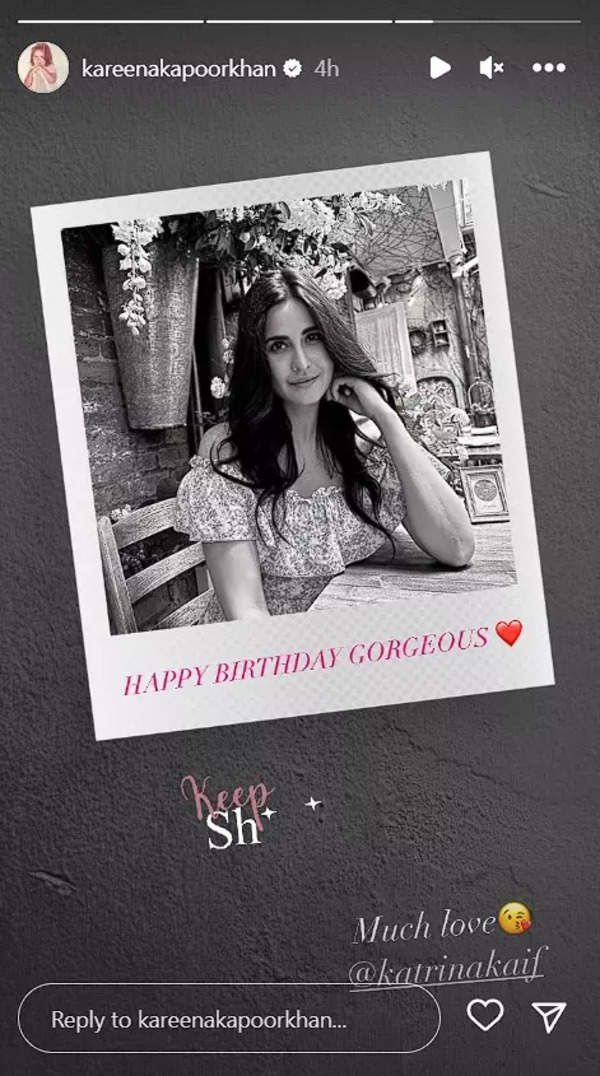 Arjun Kapoor, who shares a close bond with Katrina, shared an old photo of them together and playfully teased her about her cooking skills in his birthday wish. He expressed his wishes for her well-being and happiness while humorously mentioning his anticipation of trying her homemade parathas soon.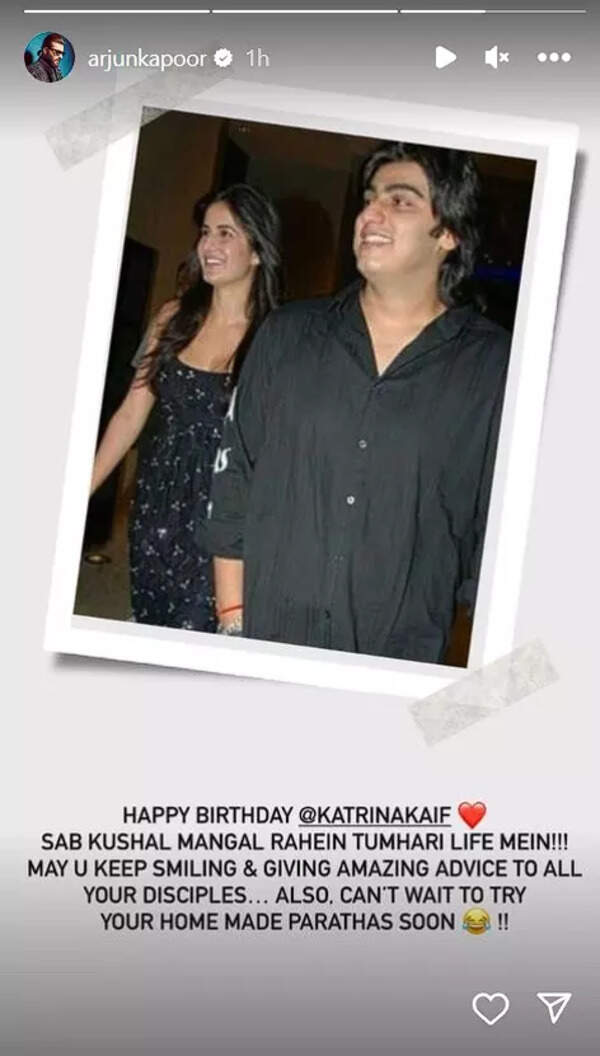 Anushka Sharma, Katrina's co-star in the film "Jab Tak Hai Jaan," was among the first to extend her birthday wishes. She posted a stunning photo of Katrina in a black gown, sending her love and light.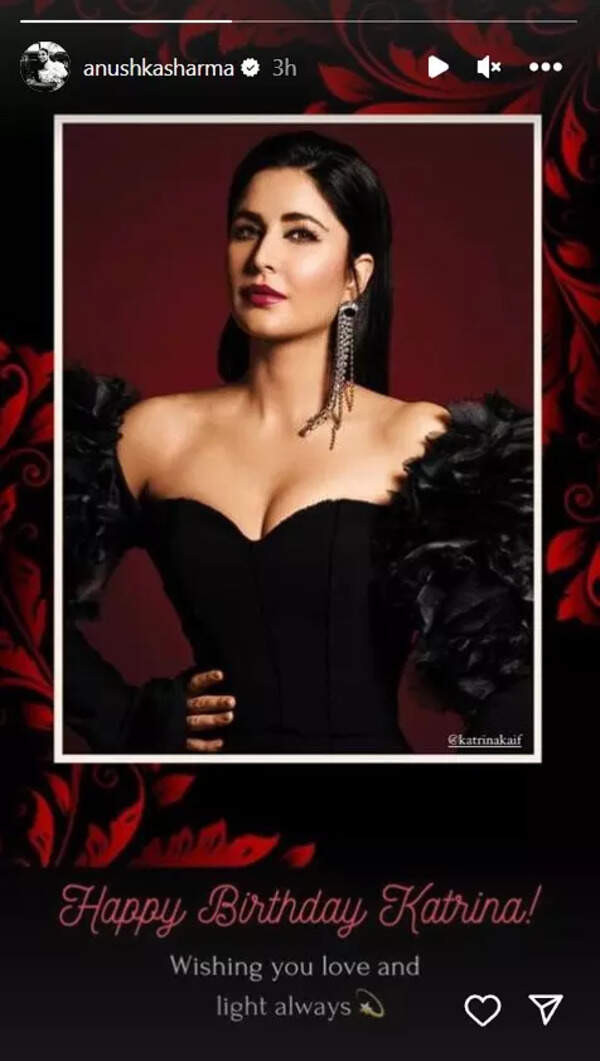 Karisma Kapoor, too, took to social media to celebrate the birthday of the radiant actress. She shared a photo of Katrina exuding natural beauty without makeup, accompanied by a simple yet heartfelt "Happy Birthday" message.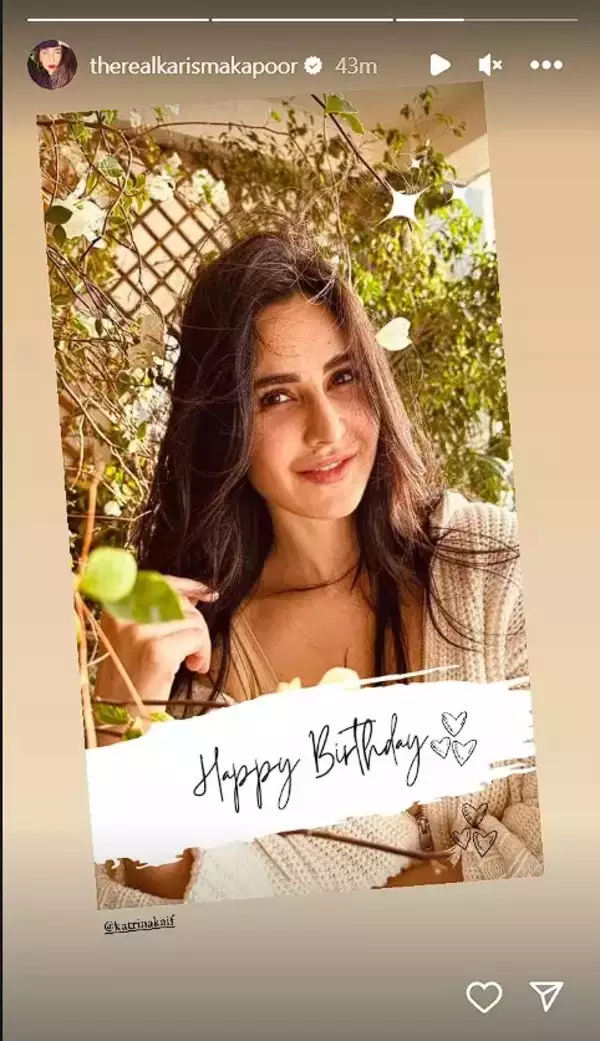 Kiara Advani, recognizing Katrina as a true stunner, wished her abundant love and happiness. She shared an old photoshoot picture of Katrina, where she looked radiant in a pink dress.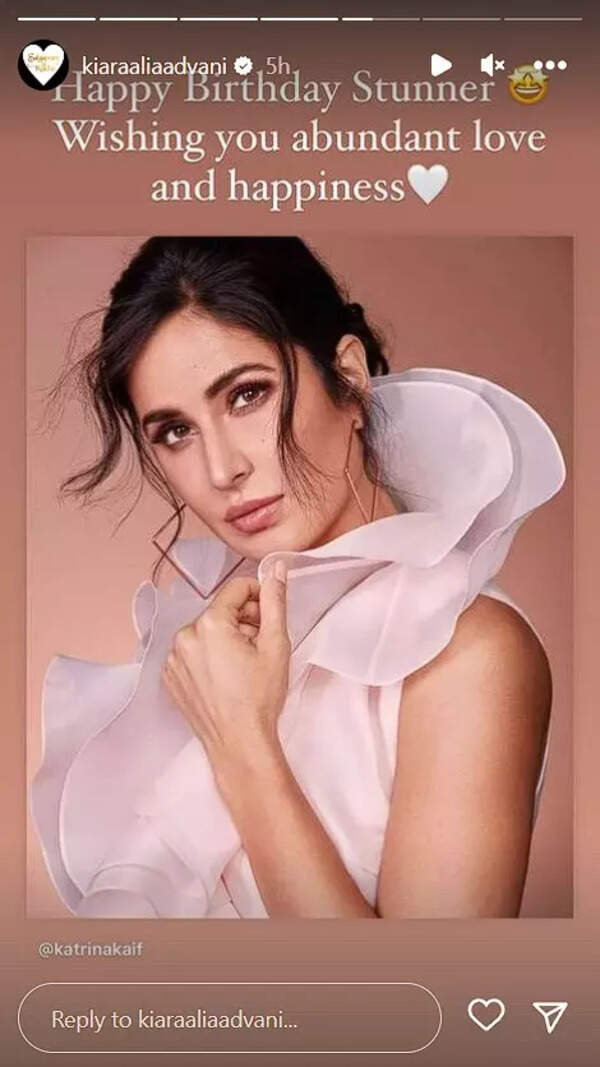 In the midst of her birthday celebrations, Katrina Kaif left Mumbai for a vacation with her husband Vicky Kaushal. Although the exact destination remains undisclosed, the couple was spotted flying out of Mumbai, eager to ring in her special day in a beautiful location.