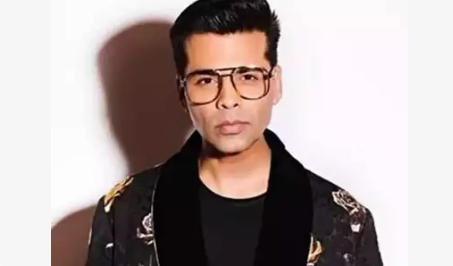 Karan Johar is currently basking in the success of his movie Rocky Aur Rani Kii Prem Kahaani, that stars Alia Bhatt and
Ranveer Singh
in lead roles. The romcom family drama has been lapped up by the audience and critics alike. Recently at a press conference, Karan opened up on one of the movie's key scenes, where Ranveer Singh's character Rocky goes bra shopping with Churni Ganguly, who plays Rani's (Alia) mother.
Regarding the same, Karan said that he has earlier, gone bra shopping with and for his mother, since he is an only child and why not. However, while he did not see any big deal in it, his friends were horrified. He said, "It was never a taboo topic. I've gone shopping for her (mother) to buy a bra and it's never been a problem with me. But I do know that while I did it, there were friends who were with me and were horrified that I was actually doing this and why I wasn't designating this job to a female friend of mine. And I was like, why? It was asked by my mother, so why would I send somebody else to do it? My mother is now 81 years old and when she does need something and I'm in a place that has that something, then I have to go and buy what she wants. It could be a bra, it could be any other item."
He further said that he knew the particular scene in the movie might get uncomfortable for some, but that was exactly the point. He added, "For me, that scene felt organic, also because I knew there was discomfort around it. There's a line where Churni says 'sadiyon se aurtein mardo ke chaddiyan ghis rahi hai, aur tum ek bra ko nahi touch kar sakte?'. That, too, was a very definitive of what people feel about it."
Rocky Aur
Rani Kii Prem Kahaani co-stars Dharmendra, Jaya Bachchan and Shabana Azmi in key roles.