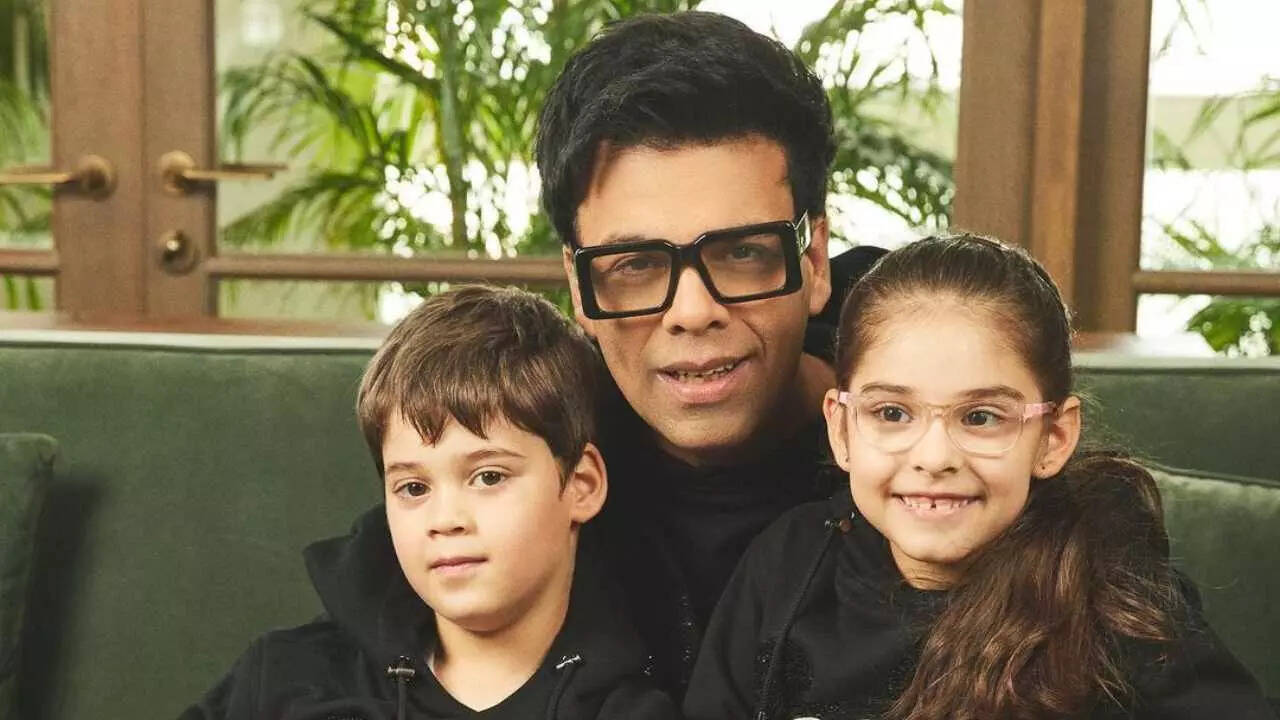 Karan Johar
welcomed his twins, Yash and Roohi, via surrogacy in 2017. Since then, life has changed for the filmmaker after embracing parenthood. While he is currently basking in the success of his recently released film Rocky Aur Rani Kii Prem Kahaani, Karan revisited his 25-year-old journey as a filmmaker and said that he does not want to burden his kids with carrying his legacy forward.
He told The Indian Express that his parents never dictated any professional decisions for him. Though they did not want him to enter the film business initially, they did not stop him either. Similarly, Karan wants his kids to make their own professional choices without having the pressure of his lineage on them.
"Right now, I am building the company so that I can protect their future, but I don't know if they will be part of
Dharma
in future," Karan said. The filmmaker also shared that his kids haven't watched a single Hindi yet.Karan also shared that he is not overly protective of his kids as they often go to parties and get papped. "They don't understand exactly why they are being photographed. But I don't stop it, I am not overly protective. I am not covering their face or taking back entries," he added.
Talking about parenthood, Karan said, "I think there has been a subliminal change. A change that I don't know if I can articulate in ways that are definitive. There is a lot more spring in myself, there is a lot more energy to do much more and achieve, and maybe subliminally it's because I want to leave a legacy that they can be proud of."