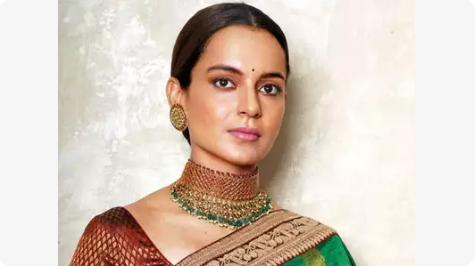 Kangana
Ranaut was recently awarded Y-plus security by the Union Ministry of Home Affairs (MHA) in 2020 after a spat between her and MP Sanjay Raut, post which she claimed that her life was in danger in the city.
Later, former Rajya Sabha Member of Parliament Subramanian Swamy, questioned this decision on Twitter and said, "The SPGknows, and has kept a register of her movements.
I wonder why since it is no business of SPG to trackBollywood stars. In her case, on a special dispensation she has a high level of security provided."
Kangana to this replied, "I am not just a Bollywood star sir, I am also a very vocal and concerned citizen, I was the target of political malice in Maharashtra, at my expense nationalists could make a government here. I also spoke about tukde gang and strongly condemned Khalistani groups. I am also a filmmaker, writer and producer and my next production Emergency involves operation Bluestar… there is evident treat to my life hence I requested for extended security… Is there something wrong in this Sir?"
Earlier, after taking potshots at Karan Johar for his film Rocky Aur Rani Kii Prem Kahaani, Kangana took to Instagram to share that she recently got informed about a scam running on the platform where scamsters are using her name to hack into accounts of innocent users.
She wrote, "This morning, it is brought to my attention that film mafia is operating a racket which is hacking accounts in my name," she said, while informed people about the scam. Taking a dig at a movie, Kangana said, "I have nothing to do with this person and have no such online managers, this is gang changu mangu.. jinki film even on a holiday could not reach single day of Manikarnika (Rs 18 cr) which they all declared flop. People don't fall for their trap."