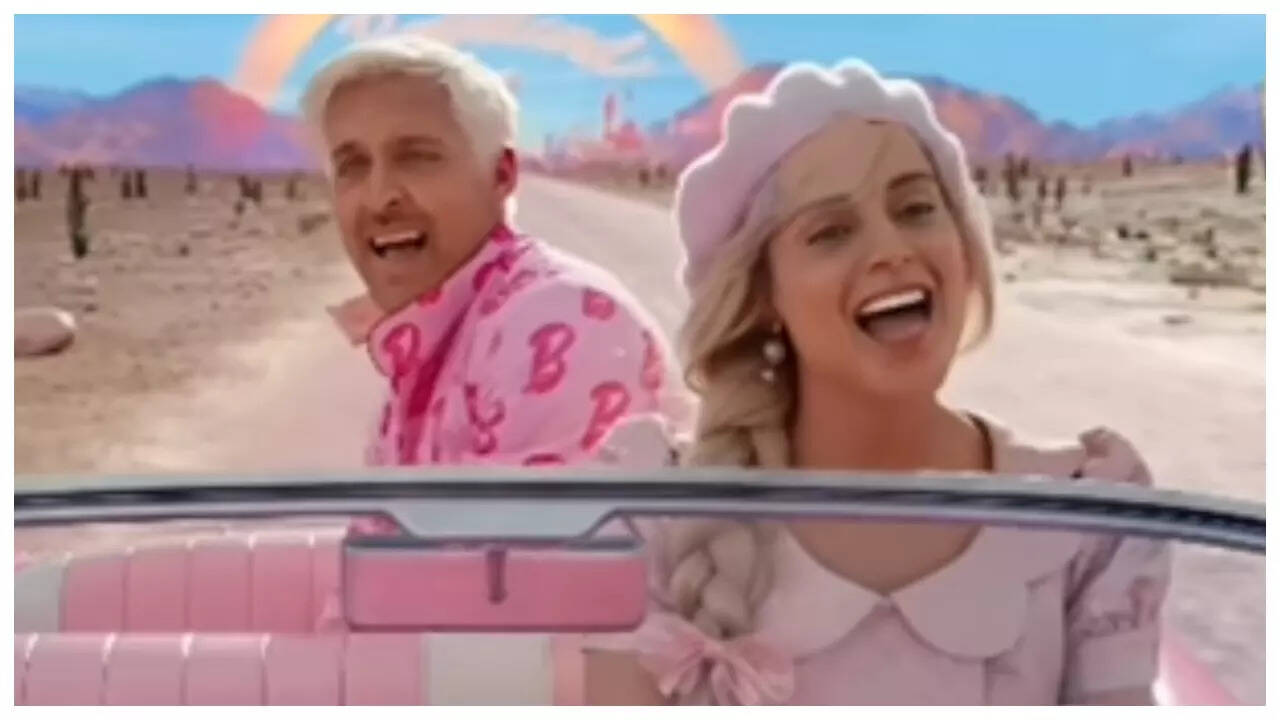 Making the most of the
Hrithik Roshan
vs
Kangana Ranaut
courtroom drama, an Instagram account has released a deep fake video that reimagines the warring celebrities in the blockbuster 'Barbie' movie.
The viral clip has the internet laughing out loud at Kangana replacing Margot Robbie as Barbie and Hrithik replacing Ryan Gosling as Ken. The clip was shared online by The Indian Deep Fake with the caption, "Brace yourself for the ultimate cinematic experience as we present "Barbie: Unraveled Realities" – a revolutionary deepfake masterpiece that will leave you in awe!"
Much like the description, fans took to the comments section to applaud the team behind the clip and said, "I'd be first in line to watch THIS!!!!"
"Both of them look dope!" read a comment while another asked, "Why does it suit them so much?"
"I screamed as soon I realised why the barbie looked soo different and kenroshan (dead emoticon)" read a comment from a fan.
This clip comes amidst an ongoing court battle between Kangana and veteran Bollywood lyricist Javed Akhtar pertaining to a defamation case that sprung up amidst her legal battles with Hrithik. In her complaint, the actress said that following her public dispute with her co-star (Roshan), Akhtar had called her and her sister Rangoli Chandel to his house with "malafide intentions and ulterior motives and then criminally intimidated and threatened" her.
A Mumbai court, while issuing summons to Akhtar, said no case of extortion was made out against the lyricist, but added, "I have come to the conclusion that there are sufficient grounds to proceed against the accused for offence under IPC section 506 (criminal intimidation) and 509 (gestures or acts intended to insult the modesty of a woman)."
Meanwhile, 'Barbie' directed by Greta Gerwig has gone on to become a global box-office blockbuster. The film which reportedly earned over $500 million in its first week, has now set its sights on the 1 billion club. If the film does manage to cross the 1 Billion mark, it will be the first ever comedy-drama to cross this milestone. It will also make Greta the first female director in history to ever make a billion-dollar film.
While the film has been raking in the big bucks globally, it is lagging behind in India, purely due to a lack of screens. The film was released with 'Oppenheimer', setting up an epic showdown at the box office.