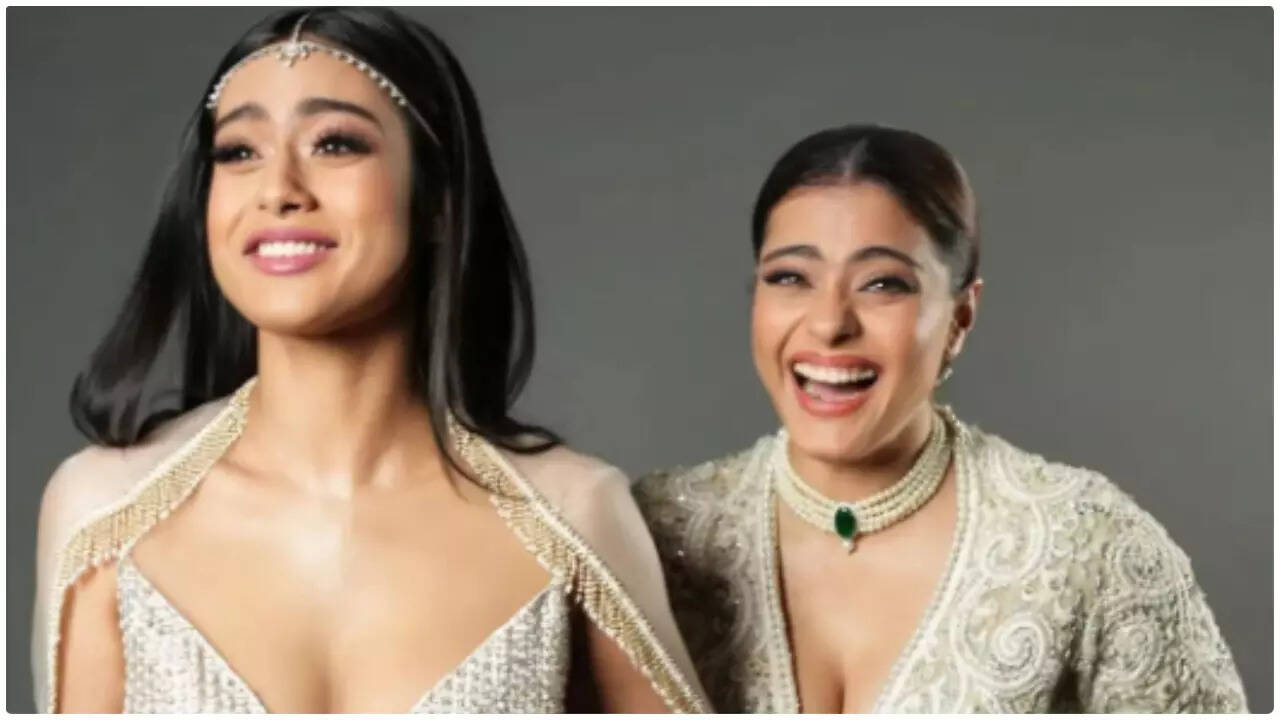 A throwback video of
Kajol
has caught the internet's attention for all the wrong reasons. Just a day after fans trolled the actress for asking
Shah Rukh Khan
for the 'real' Pathaan box office numbers, she faced the wrath of social media trolls after a video that sees her saying the N-word began doing the rounds online.
The throwback clip sees the actress bringing out her goofy side as she mimicked rapper stars.The clip was shared online with the caption, "Why did I just find out that Kajol used the N word?"
The clip got all sorts of reactions from Reddit users who said, "Has Nysa seen this?"
Another said, "This is so cringe i might die from second-hand embarrassment."
Another defended the star saying, "This is cringe for sure, but the N word without the r (ie Nigga) is kinda acceptable, especially in rap lyrics and black culture. So this wouldn't really raise any eyebrows."
"Nah bro you guys judging too hard, She valid fr fr !! She from the hood," another quipped.
Over the weekend, the internet was left divided about Kajol's comment on
SRK's Pathaan box office numbers. While some viewed it as nothing more than friendly banter, others thought the actress was taking a dig at the actor and trying to hint at the 1000 crore box office record being falsely inflated.
On the work front, Kajol is currently ruling the OTT space with her series The Trial, which is backed by Ajay Devgn. She will be seen next in the film Do Patti.