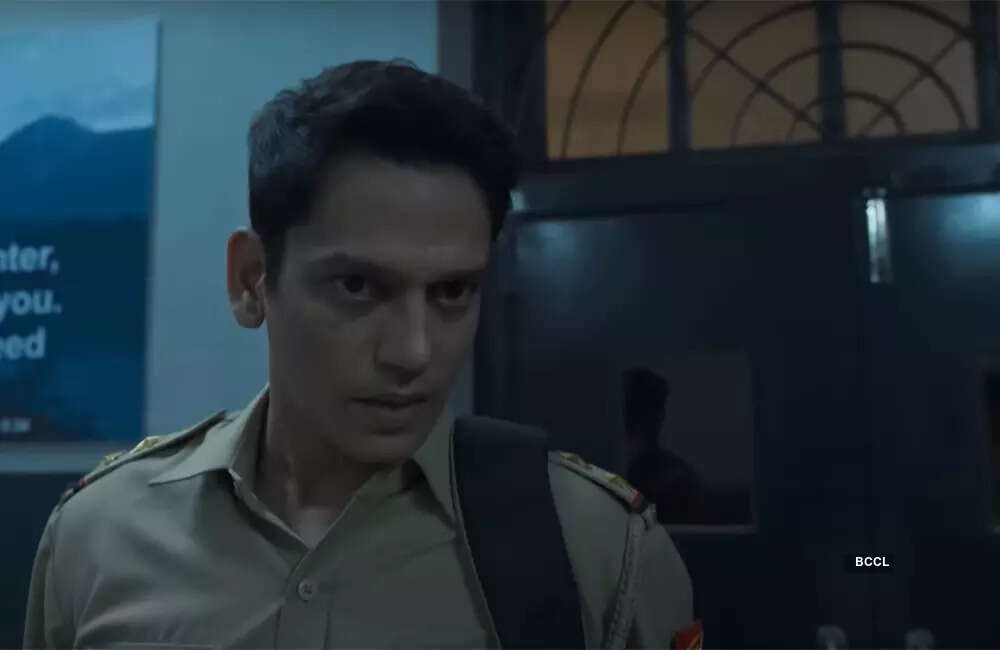 STORY:
A gripping thriller that follows the life of Ravishankar Tripathi, a tenacious and dedicated police officer who finds himself at the forefront of a challenging acid attack case. As he delves deep into the investigation, he must also navigate the complexities of maintaining a work-life balance.
REVIEW: 'Kaalkoot' begins with a nerve-wracking opening scene of the acid attack, immediately setting the tone for the drama. Ravishankar Tripathi (Vijay Varma), a Sub Inspector in the town of Thana Sarsi, Uttar Pradesh, is on the verge of quitting his job but is tasked by SHO Jagdish Sahay (Gopal Dutt) to investigate the acid attack case. This assignment reignites his determination to bring the culprit to justice.
Helmed by Sumit Saxena, who co-scripted it with Arunabh Kumar, this gripping and intense eight-part police procedural drama shines a light on the ugly face of masculinity and the insensitivity of society through the tale of an acid attack survivor named Parul (Shweta Tripathi Sharma). As the story progresses, viewers witness Ravishankar's transformation from a disinterested cop to a determined investigator, fully immersed in solving the acid attack case by any means necessary. The parallel track also follows the subplots of killing girl children before or after birth, which could have added more depth to the drama but is treated as a side story to the main acid attack case.
After an intense opening, this criminal drama takes its time establishing the plot but becomes engrossing and intriguing once it does. The climax, however, is rewarding yet gives the series a very filmy ending.
Vijay Varma, who recently played a serial killer in the crime show 'Dahaad,' rules the screen as SI Ravishankar. He plays an honest cop trying to understand the intricacies of the case. Seema Biswas shines as his mother, who is endearing in her pursuit of finding a perfect match for her son and seeing him settled. Shweta Tripathi Sharma delivers a brilliant and immersive performance as the acid attack survivor, Parul, evoking strong emotions with her portrayal. Her marks felt real because of her prosthetic artist (Dhanjay Prajapati). Other cops, played by Yashpal Sharma and Gopal Dutt, assist in showing Ravi the right path.
The story sends out a strong message and is undoubtedly a brave attempt. However, the edit seems choppy in places, and certain parts of the narrative seem a tad stretched. The music tracks like 'Jaag Tripathi,' 'Khaara Re' along with the background score by Raghav & Arjun, as well as poetry 'Sooli,' recited by Tigmanshu Dhulia, add to the poignancy of the mood. However, there are other numerous songs that feel unnecessary and add to the series' length.
'Kaalkoot' is a thought-provoking and sympathetic series that doesn't shy away from uncomfortable truths. It keeps viewers engaged and offers grim reminders about the societal issues it addresses, particularly those surrounding acid attacks and crimes against women.
Watch Kaalkoot Trailer: Vijay Varma, Hiba Qamar And Shweta Tripathi Starrer Kaalkoot Official Trailer