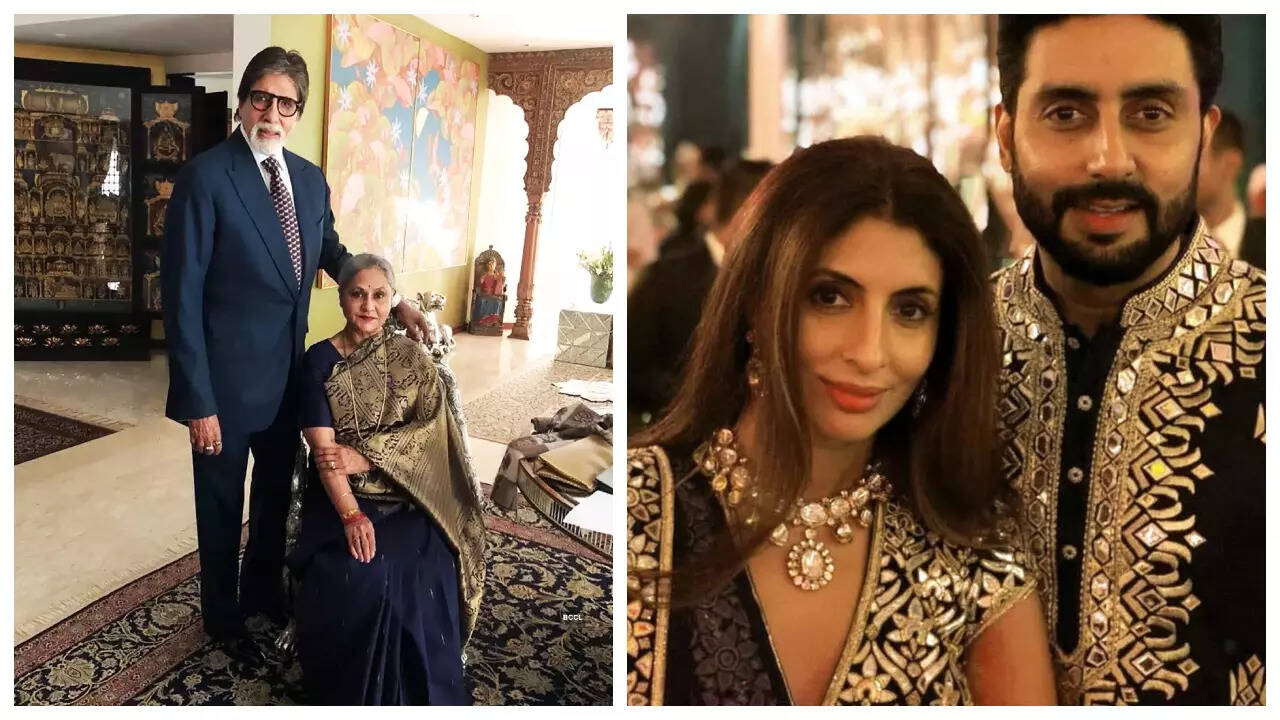 Jaya Bachchan
often hits headlines for losing her temper with the paparazzi. In several videos, the veteran actress is seen schooling the photographers.
A few years back, Shweta Bachchan and Jaya
Bachchan
had graced the couch of Koffee with Karan and the filmmaker had asked them if they fight with each other. Giving her take, a hesitant Jaya Bachchan shared, "We don't fight, we get angry," and Shweta interrupted, "Mumma, we fight.Don't sugarcoat it." The veteran actress went on to add, "We bang phones" to which Shweta was quick to react, "You bang phones. If I bang phone, she will call me and say, 'You are much younger than me, how can you bang the phone on me' and then she will bang the phone."
When asked if the Bachchan men were quieter, Jaya Bachchan quipped, "Not at all, Abhishek talks non-stop. He has an opinion on everything." Spilling he beans on her brother's nature, Shweta had added "He is so smooth. He butters up everyone the right way. I am the one who gets into trouble because I have an opinion on everything. When he sits with mumma, he is like, 'You're right mumma'. And when he is with dad, he is like, 'You're right dad.' He is not offensive. He jumps whenever convenient."
Jaya Bachchan had then agreed with her daughter stating that the men of her house are "attention seekers" and referring to
Amitabh Bachchan
she added that he is the 'biggest baby' who takes more attention than anyone else.