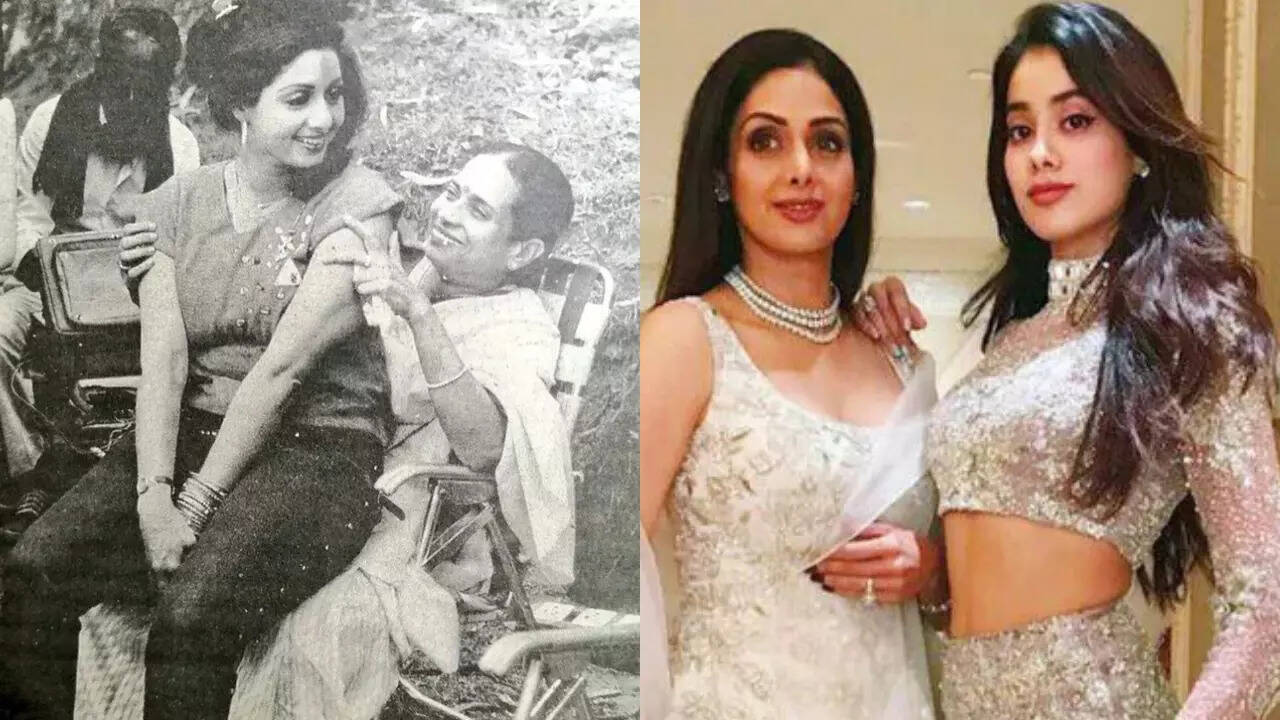 It's
Sridevi
's birthday today and her family who is really missing her is showering love and birthday wishes on her. Khushi Kapoor had shared a throwback picture where one can see her and Janhvi Kapoor as little girls with Sridevi.
Now Janhvi has shared the most heartfelt note. She dropped a picture where one can see Sridevi in her younger days on a film set with her mother. She wrote, "Happy birthday Mumma. I know this was one of your favourite places to be, on a film set with your mumma. And today as I'm on a set on your birthday I wish more than ever I had you with me like this, so we could convince everyone it was actually your 35th and not 60th birthday. And you could tell me if I'm pushing myself hard enough or not. And I could see in your eyes if I was making you proud. I know you'd be happy seeing us try, in your memory. Every day. I love you, you are the most special woman on this planet. And I know you're with us still. You're the reason we keep going ❤️ hope you're having lots of payasam and ice creams and caramel custards today 💕"
Several fans of Janhvi commented on this post and she told her that Sridevi indeed would be proud of her. Boney Kapoor also shared a mushy picture with the actress.
Sridevi would have celebrated her 60th birthday today. The actress had passed away in February 2018.