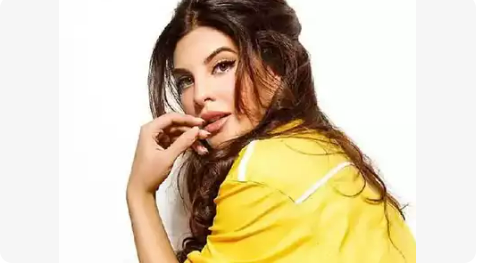 Actor
Jacqueline Fernandez
, who has been in the throes of a legal case, was recently in New York to grace the 41st India Day Parade. Earlier this morning, she shared a glimpse of the lively parade, in which she is looking stunning in a red saree. Sharing some pics, the actor wrote, "Thank you for making me a part of the 41st India Day Parade in New York! It was truly an overwhelming moment ❤️"
Prior to her trip, a Delhi court modified the bail conditions for her, who is one of the accused in the Rs 200 crore money laundering case in which jailed 'conman' Sukesh Chandrasekhar is the prime accused.The court has allowed her to leave the country without prior permission, as long as she informs the court and the Enforcement Directorate (ED) three days prior to her departure.
The decision was made by Special Judge Shailendra Malik, who recognised that Jacqueline's professional commitments necessitate frequent overseas travel.
The judge noted that Jacqueline has never misused her bail conditions and that the initial requirement for prior permission could hinder her career opportunities.
The court noted that Jacqueline, a Sri Lankan citizen residing in India since 2009, has consistently paid income tax and has not violated any bail conditions.
The modification comes in response to Jacqueline's application stating that seeking court approval for travel often leads to financial losses and reputational implications due to the time-consuming processes.
Jacqueline has claimed that being an actor of international acclaim, she frequently engages in film shooting, appears at events, participates in various award functions etc., which are indispensable for her professional occupations and livelihood.
It was further claimed that due to that reason, she has faced certain situations wherein organisers, producers and other film industry professionals, on account of the time-consuming process of seeking court approval for leaving India, opted to engage other individuals, resulting in potential financial losses and reputational implications to her.
In July, the court had commenced hearing on the charges against Jacqueline, whom the court had granted pre-arrest bail on November 15, 2022.