From foraying into Telugu cinema to embracing fatherhood for the fourth time, it has been a year filled with significant professional and personal milestones for
Arjun Rampal
. The model-turned-actor was in Hyderabad recently to shoot for the upcoming Balakrishna-starrer directed by Anil Ravipudi, Bhagavanth Kesari. In a candid chat with Hyderabad Times, Arjun, who plays the antagonist in the movie, opened up about the challenges of working in the south Indian film industry, his recent fatherhood experience and his daughter Myra's independent stride on the runway and more.Excerpts:
I've watched a couple of south films, especially those directed by Mani Ratnam and Rajamouli. Their movies are visually captivating and hold a unique charm. Each film has its own distinct appeal. So, I'm excited to be finally stepping into south film industry. I must say, as beautiful as they are to watch, working here is a whole new ball game. It took a lot out of me.
Arjun Rampal
I hate being repetitive, so I gravitate towards roles that allow me to tap unexplored spaces. I don't want to be your run-of-the-mill baddie; I want to play characters that stay with the audience, be it for better or worse. Anil offered me just that and I took up the challenge. I would love to say yes to more Telugu projects should this click.
Arjun Rampal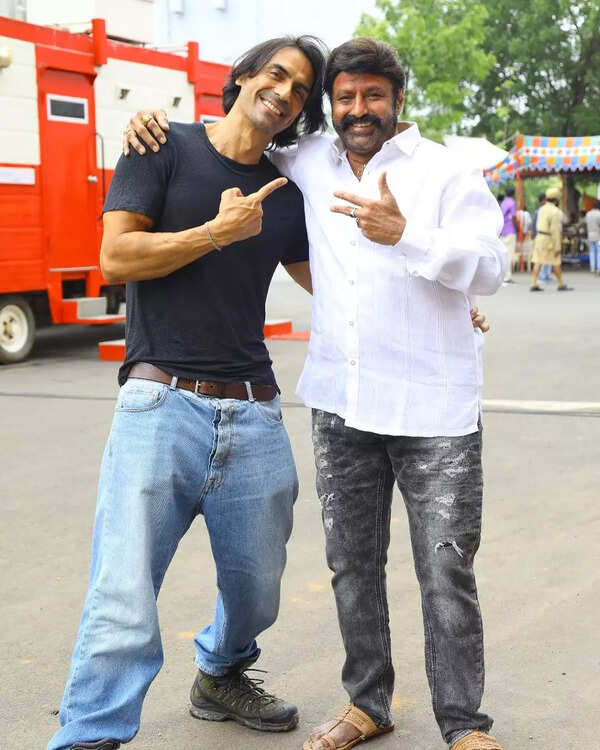 It's never easy to pick up a new language and Telugu is not an easy language to learn. But the way it's spoken aligns rather nicely with my baritone (laughs). It was extremely challenging to ensure I was emoting right. But I became so comfortable with it, Anil got carried away and began writing long shots for me.
Arjun Rampal
I visited a local theatre here during the screening of the film's teaser. The energy was infectious, and I noticed people tossing what I initially thought was money, creating a screen-covering spectacle. It was only afterward that I realised it was homemade confetti. I've never witnessed such unwavering loyalty and profound love for cinema before.
Arjun Rampal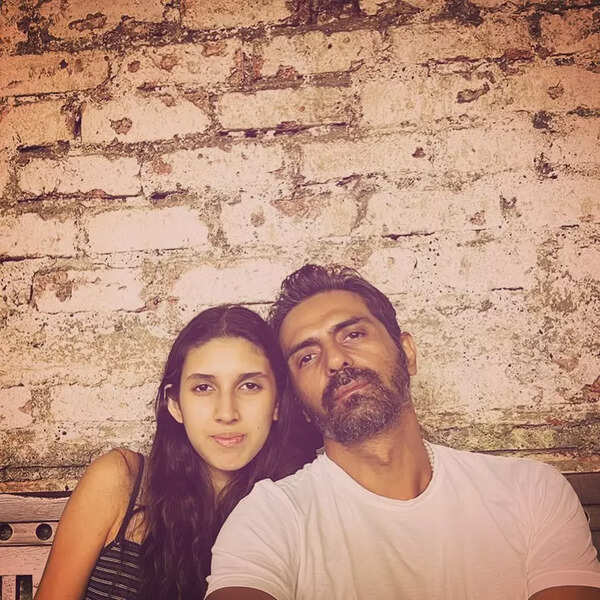 Watching Myra, I'm stongly reminded her mom (Arjun's ex-wife Mehr Jesia) when she walks the ramp. And she refuses to be called a nepo baby because she's doing it all on her own. Her determination to carve her own path fills me with pride.
Arjun Rampal