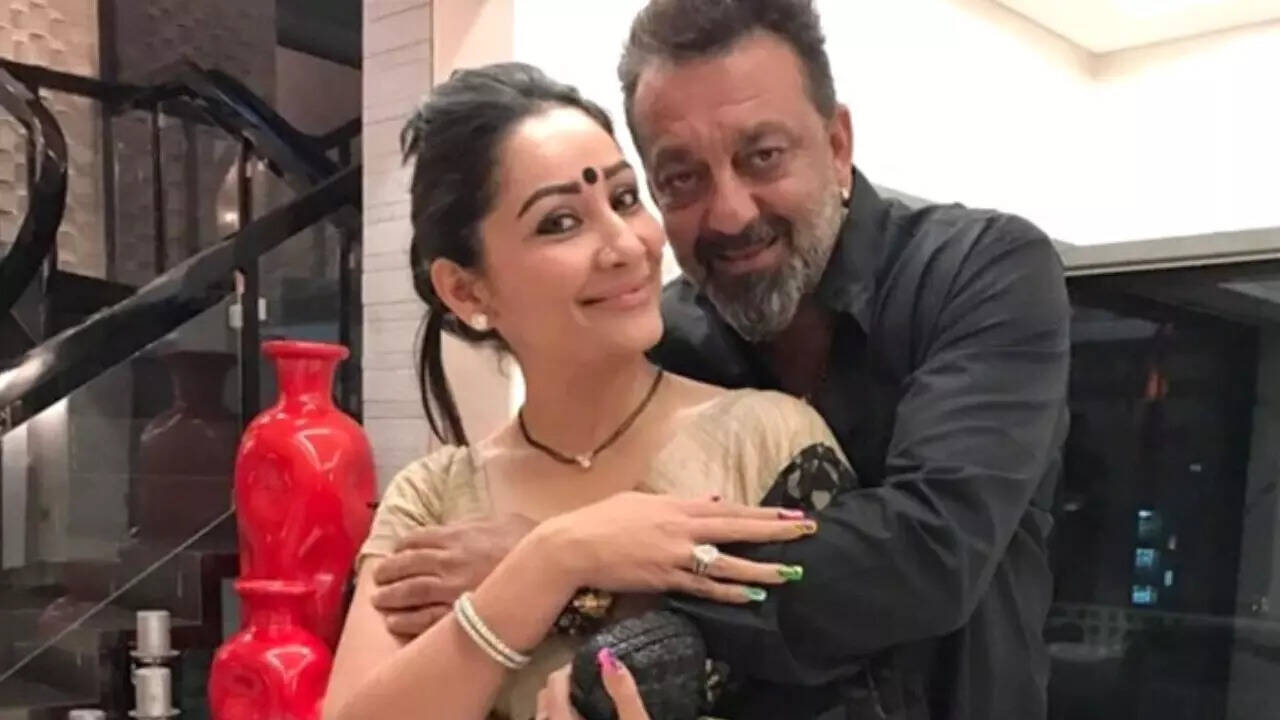 Earlier today,
Sanjay Dutt
expressed his profound gratitude to wife Maanayata for her unwavering support over the course of their marriage. Sanjay Dutt has led a rocky lifestyle owing to his legal troubles and drug issues, but she has stood by his side through thick and thin.
The pair has always been an inspiration to many with their adorable love story, with Maanayata supporting him consistently throughout his cancer struggles as well as his earlier troubled life.
The actor fondly wished his wifeMaanayata a Happy Birthday in a video that he posted today. He also emphasised his wife's key role in his life and called her an excellent mom to their children, as well as a pillar of strength and support to him in times of distress.
Sanjay wrote, "Dear Mom happy birthday and may god bless you with happiness, success and peace, thank you mom for being in my life and being my support, my strength, and mostly thank you for the two beautiful children you have given me, you have stood like a rock in my life and always picked me up when I was falling, you have fought my battles with me a shoulder to shoulder, I am a lucky man to have you as my wife in my life and I thank god and thank you for that, thank you maa and happy birthday once again to you, love you the most in my life Manyata (sic)."
The post also features a collage of lovey-dovey throwback pictures of the couple with the smash hit '80s song, Every Breath You Take, by English rock band, The Police, playing in the background. The couple married in 2008 and share two children, Shahraan and Iqra.