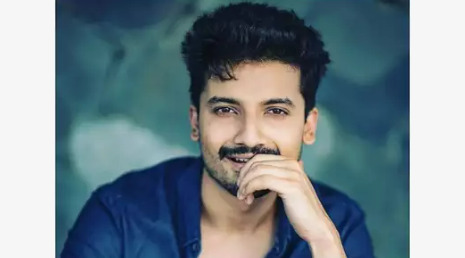 Priyanshu
Painyuli has had a long and successful stint with theatre, having performed in various languages across the country. He is also known for movies like Bhavesh Joshi Superhero,
Rashmi Rocket
and the web series Mirzapur 2, after which he became a household name. In 2020, he played the role of a Bangladeshi crime lord in Sam Hargrave's directorial debut Extraction, which instantly catapulted him to International fame.As one of his most popular plays, 'Internal Affairs' by
Zee Theatre
marks its foray into Regional TV, he opens up on his love for the stage, landing
Extraction
and much more…
Talking to us about 'Internal Affairs', Priyanshu believes the concept of the play is so universal, that it does not matter which language it is dubbed in (it is being launched in Telugu first), it is something everyone can relate with. He says, "Internal Affairs is an urban romcom and deals with everyday issues. The play explores human relationships and how my character gets involved with a girl at work and is struggling to navigate the relationship further, because his past experiences always come to haunt him. Over the course of the play, you will see the character go through a metamorphosis and grow immensely."
Opening up on the universal appeal of the play, Priyanshu says that thanks to subtitles and dubbing, language is no longer a barrier for consuming content. Vis à vis 'Internal Affairs', he says, "we have seen everyone, right from teenagers to youngsters to senior citizens come and thoroughly enjoy the play".
Talking about his love for theatre, the actor says that it dates back to his school days in Bengaluru. He reveals, "Theatre opens you up a lot. I was constantly doing something or the other, there was always this hunger, whether it was telling stories, performing or even mono acting, I was always game. For me, the stage is an extremely personal medium and one that pushes constant learning, as you explore yourself after every show, correcting your mistakes."
Apart from web series like Mirzapur, Priyanshu is also known for playing the rakish antagonist in Sam Hargrave's directorial debut Extraction, which co-starred Chris Hemsworth, Randeep Hooda and Pankaj Tripathi, among others. Delving into an interesting anecdote about how he landed the part, Priyanshu says, "The casting director called me and asked, 'You are Bengali right?' and I said no. Nevertheless, she sent me a few video tapes that I had to record in Bengali and I did that. Initially, they wanted an older actor to play Aamir Hassan, but eventually something clicked and I landed the part, sharing space with the one and only Thor!"
On the positive reception received for his role, Priyanshu says, "I was visiting a small town in Spain and a guy came upto me and asked, 'Extraction right?' The fact that my character was recognizable in a small city in Europe was a huge feat."
On the difference between working here and in Hollywood, Priyanshu has an interesting take. He says, "I think the main difference lies in discipline. We are quite a noisy lot, unlike the West, where they are extremely professional and do their jobs quietly, without much fanfare. However, that is slowly changing here now, since filmmaking is no longer a hobby and we are putting in a lot of hard work and money into the process, so it is getting more professional day by day."
Moving on, Priyanshu has his hands full with multiple web shows including Mirzapur 3. He will also be seen in the war drama Pippa, which stars Ishaan Khatter and Mrunal Thakur in lead roles.
'Internal Affairs' also stars Shriya Pilgaonkar, Hussain Dalal, and Shikha Talsania. You can now watch the play (Telugu) on Tata play theatres. You can also watch it on Airtel Theatre, Dish TV Rangmanch active & D2h Rangmanch active from August 12.