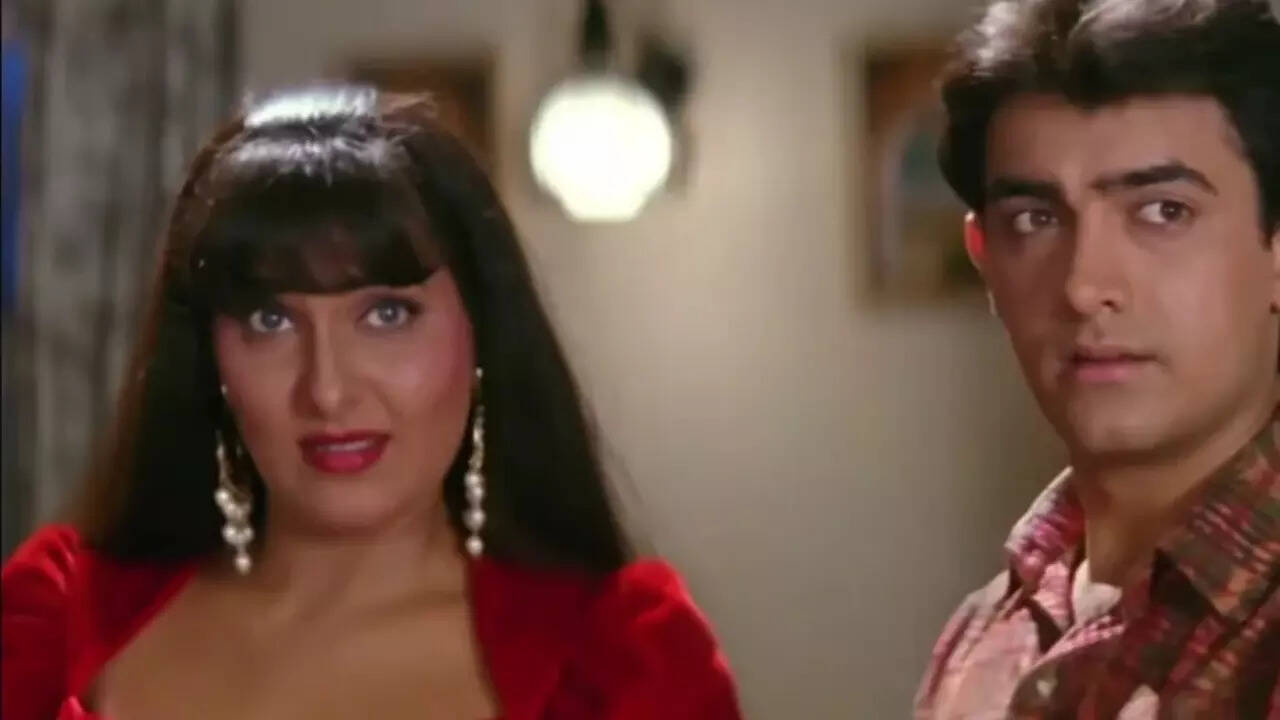 Aamir Khan
,
Juhi Chawla
starrer 'Hum Hai Rahi Pyar Ke' completed 30 years on July 30. The film remains a cult and is one of the most loved films of Aamir and Juhi. The songs of the movie are also quite popular and most kids of the 90s grew up with this one as their favourite film. Navneet Nishan had played Aamir's fiance in the movie.
The actress recalled the memories of shooting 'HHRPK' in an interview recently.
She expressed that she was really nervous being on the set with Aamir and Juhi along with directorMahesh Bhatt. She was a nobody and these were massive stars. Moreover, there were three children who were cute, smart and also brilliant actors. She couldn't believe her luck to be a part of such a big film and it was one of the most exhilarating, early experiences of her career.
Navneet further recalled a day when she had to kiss Aamir several times. There was a scene where she had to kiss him on the cheek after their engagement, which eventually got cut in the film. There was a lipstick mark on Aamir's cheek when she kissed him. But later when they were doing other scenes, Aamir being the perfectionist he is, wanted continuity and hence the lipstick mark was needed. Hence, all through the day, Aamir made her kiss him on the cheek. When Navneet went home that day she told them se has kissed Aamir all day, 'meri toh lottery nikal gayi', laughed the actress.
The film directed by Mahesh Bhatt starred Kunal Kemmu as a child artist.