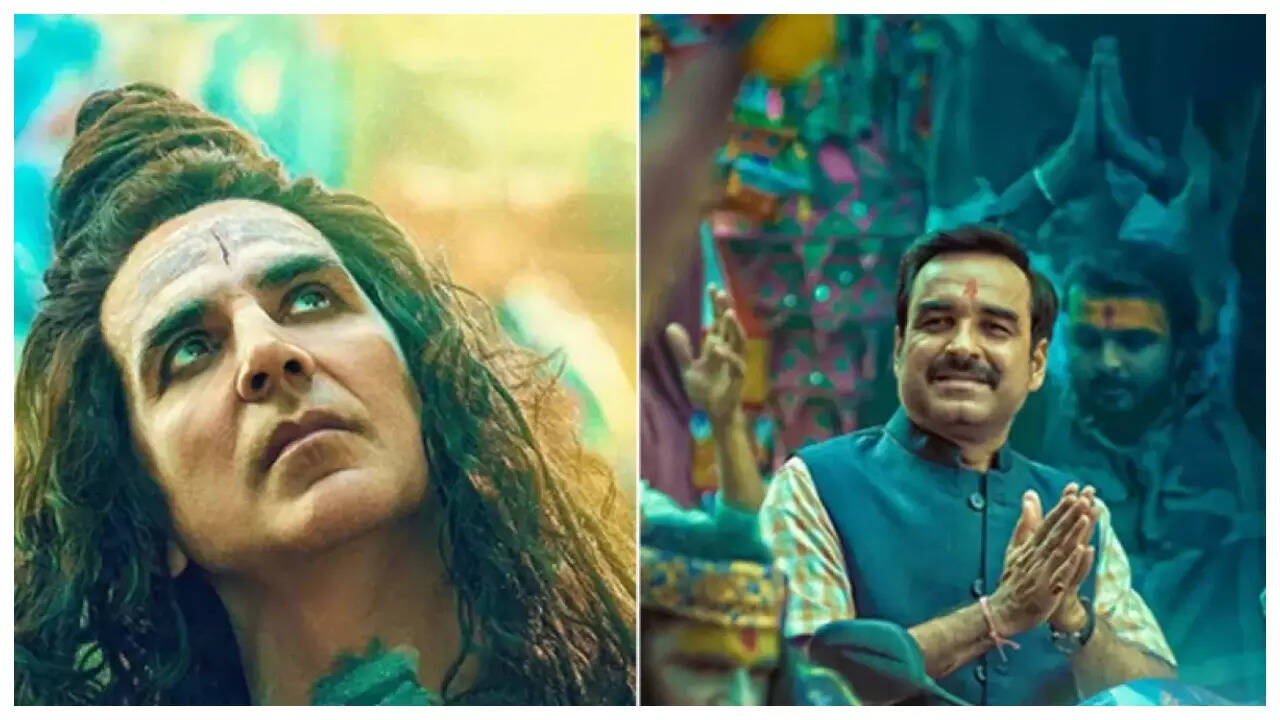 After playing Lord Krishna in Oh My God ,
Akshay Kumar
will now be seen as Lord Shiva in the sequel of the 2012 hit film. The makers of the film on Thursday morning released a new song titled Har Har Mahadev, where Akshay can be seen in black and blue attire with dreadlocks and ash smeared on his forehead.
Har Har Mahadev – OMG 2 | Akshay Kumar & Pankaj Tripathi | Vikram Montrose, Shekhar Astitwa
The song opens with Shiv devotees dancing and after watching them dance, Akshay jumps into the crowd to do the famous Tandav dance that is associated with Lord Shiva. The song has been sung and composed by Vikram Montrose and written by Shekhar Astitwa.
The film is scheduled to release on 11th of August but currently, it is stuck with the Censor Board. The board has been pulled up for films like Adipurush and Oppenheimer and would want to avoid all kinds of backlash post release. So they sent the film to the Revising Committee and they suggested 15-20 audio and video cuts in the film. They also suggested the makers to take an 'Adults Only' certificate for the film. The film is rumoured to be about sex education, but the makers are not keen on making these changes and planning to appeal against them.
The film stars Akshay Kumar, Pankaj Tripathi and Yami Gautam in lead roles.