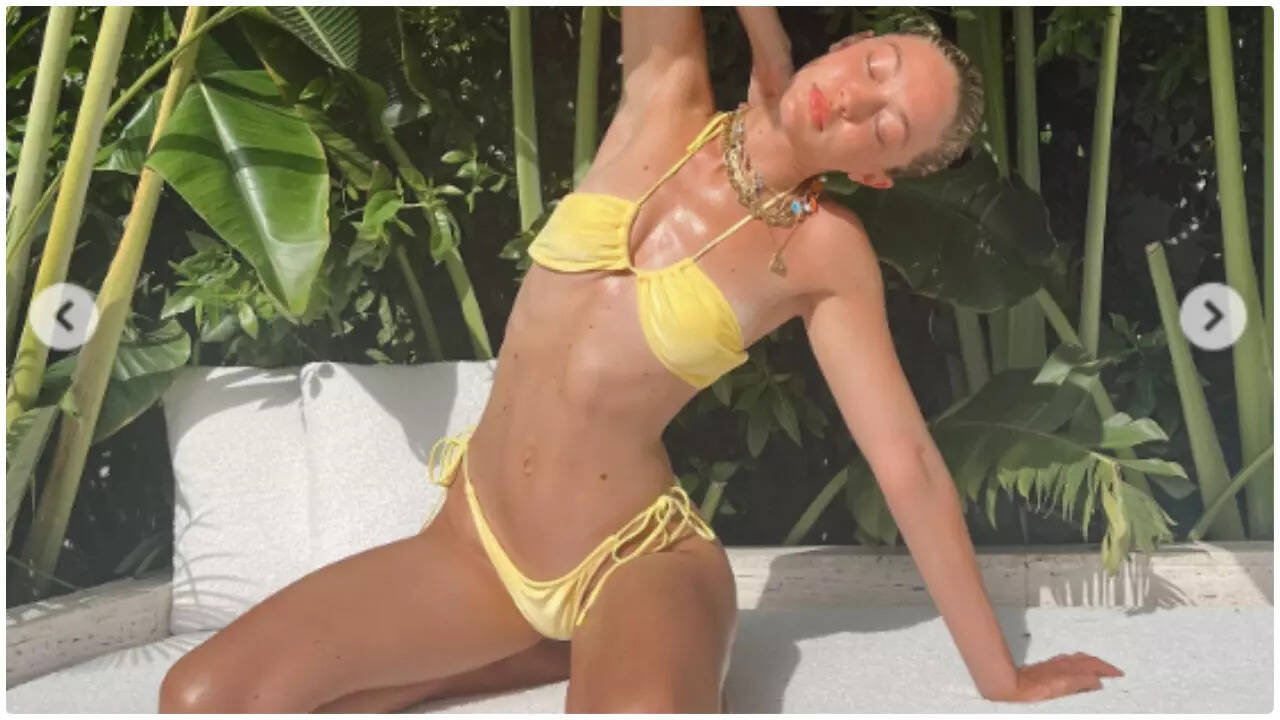 Gigi Hadid has seemingly responded to the reports that she was arrested on charges of drug possession. taking to her social media handle, the supermodel posted a series of sun-kissed photos and wrote, "All's well that ends well."
The star shared a bunch of carefree photos of herself rocking swimsuits as she lounged on the beach and gave glimpses of her holiday with her friends.
Gigi was on a summer break with her friend Leah McCarthy in the
Cayman Islands
and released later after customs officials found marijuana in their possession.
According to local media outlets, shortly after Hadid arrived there with her friends on a private plane, customs officials allegedly found "ganja and utensils used for the consumption of ganja" in their luggage.
Similar materials were discovered in the bags of McCarthy, another member of Hadid's group, stated a report on Cayman Marl Road.
Both women were arrested on suspicion of "ganja importation and ganja consumption utensils importation" and transported to the Prisoner Detention Centre. They were both released on bail and a $1,000 fine. The two also appeared in Summary Court on July 12 to plead guilty.
While the courts confirmed that the two women were arraigned in George Town, they did not specify the charges. Reports confirm that the two are not facing any charges.
In a statement, Gigi's rep confirmed that the model was travelling with marijuana, but claimed that it was purchased legally in NYC with a medical license. The statement concluded saying that the star's record remains clear and that she enjoyed the rest of her stay on the island.