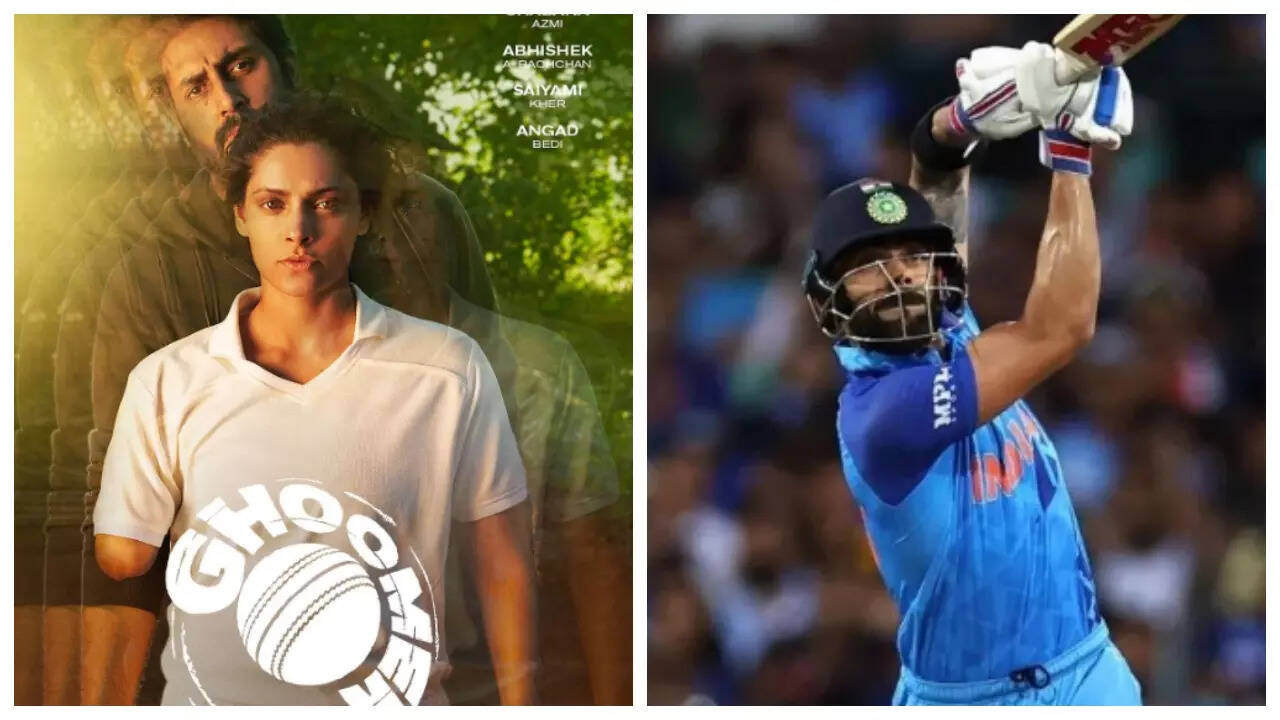 Bollywood actress Saiyami Kher is all set to take to the cricket pitch and test her new bowling skills with the master batsman,
Virat Kohli
.
At the trailer launch of her new sports film, the actress revealed that her training for the R Balki film has left her confident enough to challenge her boyfriends to a match and leave them bowled out in just 3 balls.
While she was at it, director Balki teased that she could also take on Indian cricketer Virat in a match.
Reacting with surprise, she said, "Yeh balki sir ne bol diya. Virat Kohli is the best cricketer right now. Unko out kar paayi toh 'Ghoomer' ki chandi ho jaayegi."
Opening up about the director's passion for the sport, she revealed, "Balki sir is someone who wants to come to shoot a cricket film, finish quickly so he can go and watch a cricket match. His house is made up of cricket gear."
The actress also shared with the media, the gruelling training routine she undertook to perfect her role as a paraplegic sportsperson. Saiyami said, "What I liked about this is that I could train professionally in cricket for the first time. Murli Kartik came to train me with my left arm bowling. And I can tell all my boyfriends now that I can take your cricket in the first three balls."
Her co-star Abhishek Bachchan seconded her claim saying, "I dare anyone to face six balls from Saiyami and not get out."
'Ghoomer', which also stars Shabana Azmi, Angad Bedi and Amitabh Bachchan in a cameo, narrates a triumphant story of a paraplegic sportsperson (Kher), who excels as a cricketer under the guidance of her coach (Bachchan).
Written and directed by R. Balki, the film hits the big screens on 18th August 2023.