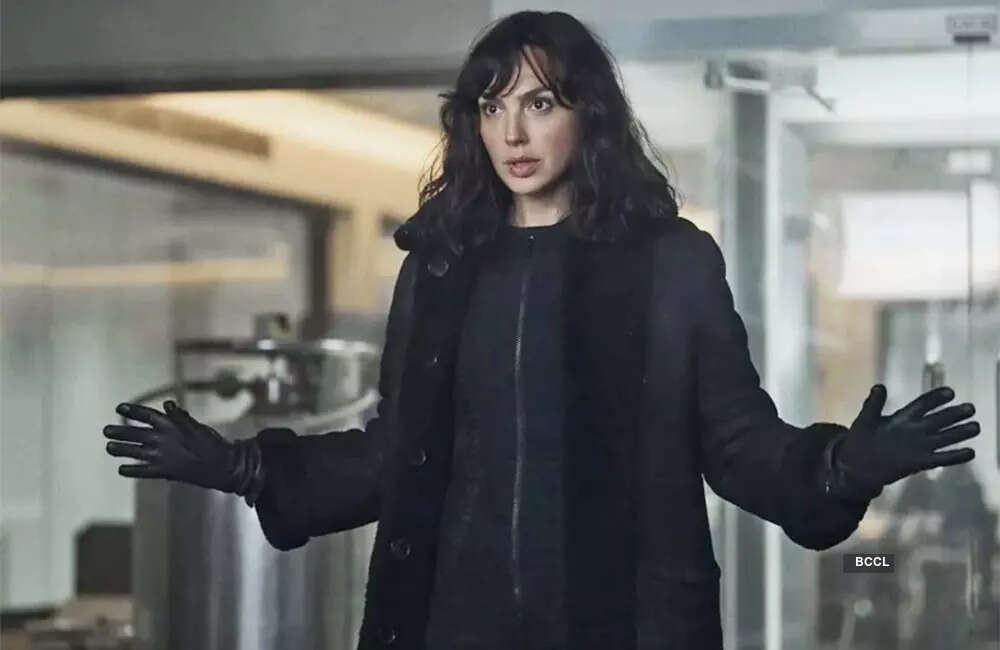 Synopsis:
Rachel Stone (Gal Gadot) is a feisty secret agent working for a peacekeeping espionage agency called the 'Charter'. She must protect the 'heart', her agency's most valuable weapon from the hackers. If stolen, it can destroy the world.
Review: Gal Gadot's Rachel and her team comprising Parker (Jamie Dornan) must chase down and stop a mysterious hacker (Alia Bhatt as Keya Dhawan from Pune), driven by vengeance. But there's more to the story than meets the eye and someone isn't telling the truth.
Women can kick ass and they don't feel the need to play dirty to win. The premise is interesting. Shot across London, Iceland, Portugal and Italy, the spy thriller revolves around secret motives, deceitful deeds, Artificial Intelligence (AI) and a global spy agency not affiliated to any country or political ideology. Sounds familiar right?
Priyanka Chopra starrer Citadel and Tom Cruise's Mission: Impossible – Dead Reckoning Part One, touched upon some of these elements recently. Does the film make up for the generic content with its performances, narrative, or stunts? To a certain extent yes, but not enough to keep you glued to the screen.
Despite a rather pacy opening chase sequence and a pulsating song (Israeli alternative pop artist Noga Erez's 'Quiet') that sets the tone for the film, it slips and settles for mediocrity soon. Tom Harper's storytelling struggles to create a chemistry between its lead trio that demands a certain banter and emotional tension. The sarcastic one-liners don't land well. Alia Bhatt looks and feels a bit lost and nervous as a 22-year-old Keya in her first Hollywood film. Her dialogue delivery is reminiscent of a newcomer. Jamie Dornan exudes disinterest and boredom. Actors who are otherwise quite interesting on and off screen, strangely look like they are in it for the pay-check barring Gal Gadot.
The Wonder Woman tries her best to carry this female-led spy thriller on her chiselled shoulders. Her athletic physique and badass presence help. Gal's Rachel is skilled, sassy and ethical enough to team up with Tom Cruise's Ethan Hunt but an underwhelming story fails her.
In a year that has seen some solid action thrillers, 'Heart of Stone' pales in comparison. Not to say that it doesn't have its moments. Action sequences shot in Lisbon and Iceland are worth watching but beyond that, you don't feel thrilled, excited, or emotionally invested in characters or their backstories. The treatment and events feel static and tedious.
Besides true crime, Netflix seems to be obsessed with the idea of making globetrotting action-spy thrillers, no matter how many and how forgettable. Ghosted, The Gray Man, Red Notice, Extraction… the list is endless.
All these films follow a template as far as the story and casting are concerned. Hollywood A-listers are teamed with a diverse cast, including some well-known Indian actors. Without taking away from any actor's talent, it won't be wrong to say that this is a clever move to attract the massive Indian viewership. The casting feels more token like than meaningful and there lies the problem. Speaking of the genre, barring Priyanka who got a rounded character in Citadel, this trend does little justice to Indian actors on a broader scale. They can do much more.
The Charter is no IMF of Mission Impossible but if you like Gal Gadot, you can give the Heart of Stone a shot. Alia and Jamie fans need to wait for something better.