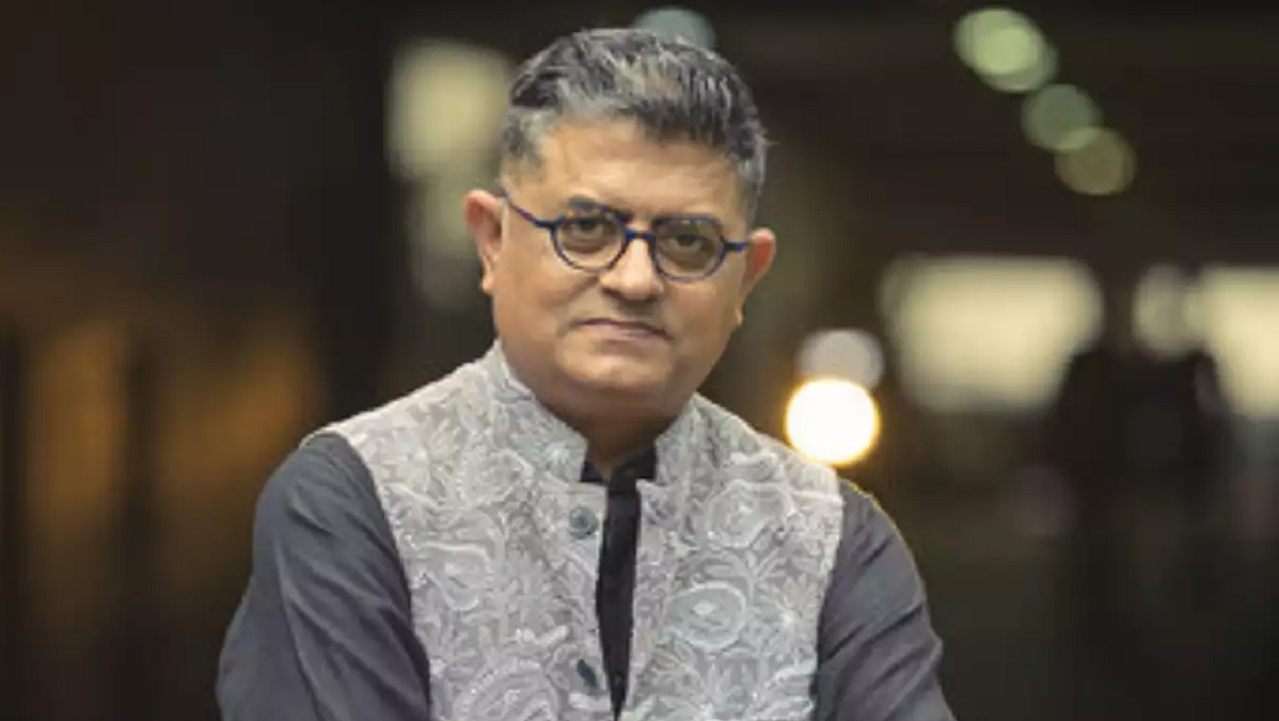 It wouldn't be an exaggeration to say that good stories have always been language agnostic. Padma Shri awardee and theatre veteran Neelam Mansingh for instance directed a Punjabi adaption of South African writer Can Themba's 'The Suit' which was a powerful story about infidelity and marital conflicts. She also staged Girish Karnad's Kannada play, 'Nagamandala' in Punjabi. Theatre lovers are well aware of 'Tumhari Amrita', Javed Siddiqui's moving adaptation of AR Gurney's American play 'Love Letters'. Even as far back as in 1880, Bhartendu Harishchandra adapted Shakepeare's 'Merchant of Venice' in Hindi as 'Durlabh Bandhu'. The tradition continues and recently Shakespeare's 'Twelfth Night' was adapted beautifully in Atul Kumar's vibrant musical 'Piya Behrupiya'.
So many of Gurudev Rabindranath Tagore's stories and plays have been translated into multiple languages. Vijay Tendulkar's 'Shantata! Court Chalu Aahe' (Khamosh! Adalat Jari Hai), 'Sakharam Binder,' 'Ashi Pakhare Yeti' (Panchi Aise Aate Hain), 'Mitrachi Goshta' (Kahani Mitra Ki), Ashok Patole's 'Aai Retire Hotey' ('Maa Retire Hoti Hai') and countless stories originally written in one language have been staged in another.
And now Akarsh Khurana's teleplay, 'Gunehgaar' where I have acted is also being translated for audiences in Karnataka, Andhra Pradesh and Telangana, which I think makes perfect sense because today more than ever before, content is transcending linguistic barriers to be embraced by a diverse viewership. The popularity of Kannada and Telugu content reinforces this fact not just within the country but also beyond. 'Kantara, ' one of my favourite films in recent times, was enjoyed by a worldwide audience in Australia, the UK, Canada, the UAE, and the USA on more than 1,000+ screens.
Dubbing and subtitling made it possible for films like 'Kantara', the 'K.G.F' franchise,' and 'RRR' to reach a global audience. If 'Kantara' had been released around 15 years ago, it would have been very tough for it to survive in film markets outside Karnataka. But times have changed, and so have the dynamics of story-telling and content consumption. And the impact of this change can now be seen in the audience. My mother, who has always been a die-hard fan of Shashi Kapoor and Dharmendra, suddenly knows the names of actors from Kannada, Malayalam, Tamil, and Telugu cinema. She recognizes them and can relate to the stories they tell. It's a huge vindication of the power of diverse content that is now accessible to all of us.
As an actor and as a lifelong student of cinema, I am familiar with the greats of regional films like Satyajit Ray, Mrinal Sen and Ritiwik Ghatak (Bengali), G. Aravindan, and Adoor Gopalakrishnan (Malayalam) and Mani Ratnam (Tamil). I was also lucky enough to work with Mani sir in 'Dil Se' but there was a time, you had to make an effort to access stories in other languages. But now, with the arrival of streaming platforms, you can watch the classic works of the masters of cinema in any language and also fresh content in regional or foreign languages. The world has, in a way, come home to us, and stories from hundreds of countries are available at the click of a button.
A person sitting in Jharkhand can watch a Korean series, or somebody in Visakhapatnam can watch a Mexican series dubbed in their local language. It is an incredible time, both for content creators and consumers. We now even have a dedicated platform like Zee Theatre that is mainstreaming theatre in an unprecedented way with curated content, original productions, and dubbed stories. Be it stories by Manto, Ismat Chughtai or Gulzar, directorial masterpieces by Akarsh Khurana, Lillete Dubey, Makarand Deshpande, and Mahesh Dattani or Hindi plays like 'Gunehgaar' and 'Sir Sir Sarla', you can savour them at home.
And the quality of the dubbing is not jarring. It is seamless and makes people feel that they are watching a story unfold in their own languages. This, I believe, is a true triumph of the amalgamation of art and technology because it is breaking down walls between cultures and creating an inclusive and diverse viewing experience for audiences not just in India but worldwide.
This article is authored by actor Gajraj Rao