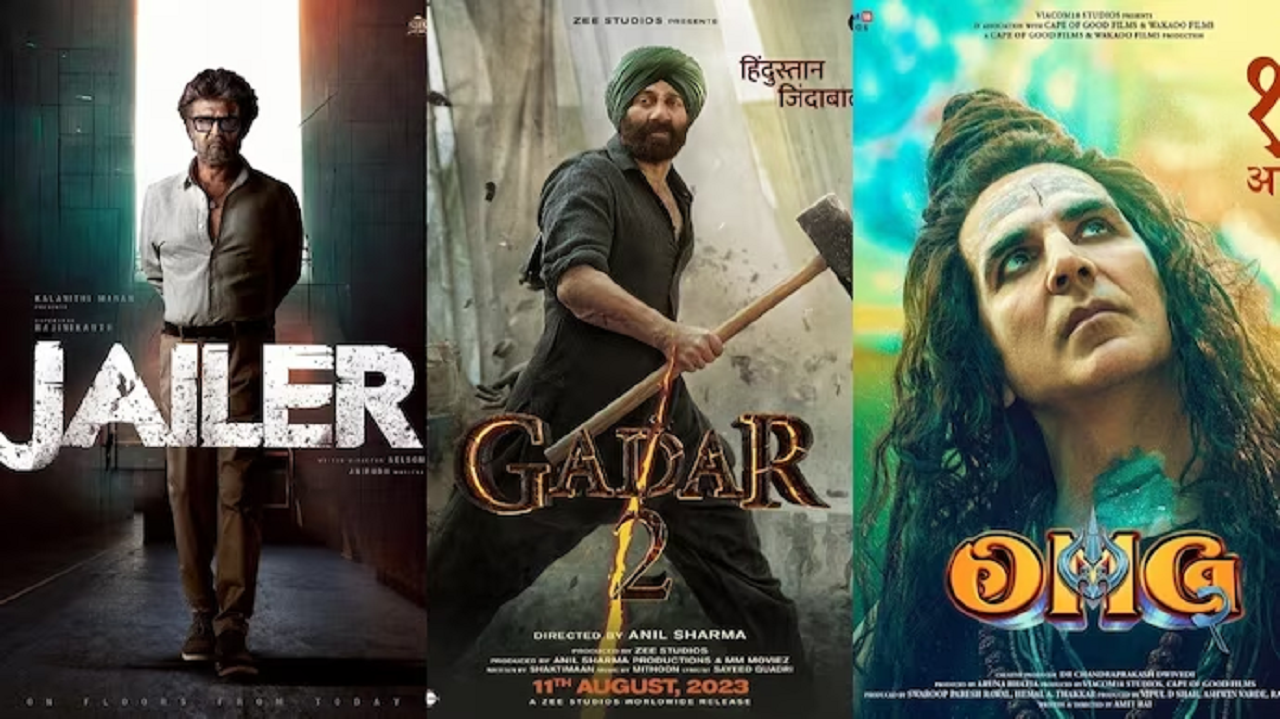 Sunny Deol
's Gadar 2 and
Akshay Kumar
's OMG 2 hit the cinemas on Friday and trade is quite upbeat about it. Although it is Gadar 2 which is way ahead in terms of the buzz it has created, as trade analyst Komal Nahta says, it is going to rock the box office this week.
Speaking to ETimes, Nahta said, "Gadar 2 is miles ahead of OMG2. As far as the opening is concerned, Gadar 2 will be way ahead of OMG2.
This is not to say that omg 2 cannot run. If it is good, it will also run but the collection will be poles apart."
"Gadar 2 will get an opening of about Rs 40 crore that will be the biggest ever for Sunny Deol. And OMG 2 could make about Rs 6.5 crore on day one," he adds.
While Akshay Kumar has been battling with the Censor Board to save his film, Sunny Deol on the other hand has gone all out to promote Gadar 2. One has never seen him do this before in his entire career. Says producer and trade expert Girish Johar, "Between both the releases, Gadar 2 is miles ahead of OMG2 not only in terms of promotions but also screens advance ticket sales, hype amongst the audiences and craze as well. I feel that team OMG2 are smartly underplaying the film as they got their clearances late and also they know their film will eventually do the talking at the box office. So they are not going overboard, neither are they over hyping the film that is expected to open near the double digit. Meanwhile, the Gadar 2 team is going all out and that is probably the best thing to do with a film like this. Sunny Deol fans have clearly gone berserk and the audiences simply can't wait to watch the film. Despite being a non holiday, its start is expected to be in the range of Rs 25 crore plus. Only hope and pray that both the films do well and extract maximum box office collection from this Independence Day weekend."
While the two films will battle it out at the box office with Rocky Aur Rani Kii Prem Kahaani still doing decent business, there is one gigantic film of Rajinikanth titled Jailer which has hit cinemas all over the country. So will it affect the business of the other Hindi films?
Pankaj Jaysinh of UFO that has released Jailer in the North tells ETimes, "In the current clash, as the box office figures indicate, bookings of Gadar 2 are leading in the North and various agencies are quoting the opening between Rs 20 crore and Rs 25 crore. In South, Rajinikanth's Jailer has no competition and has opened to houseful shows. In Tamil Nadu, it is being released in the range of about 600 screens. With an ensemble of stars, great music and songs the film is going to be a blockbuster and day one could be more than Rs 40 crore."
But will Jailer affect the business of Hindi films in the North? "It will definitely have an effect, but we don't know how much. But the craze about the film in the South is unprecedented and every cinema in Tamil Nadu is playing the film,' says Nahta.
"Jailer will be humongous down South and will have a minimalistic impact on the Hindi releases. Overseas too, Jailer is poised to have a great start," predicts Johar.