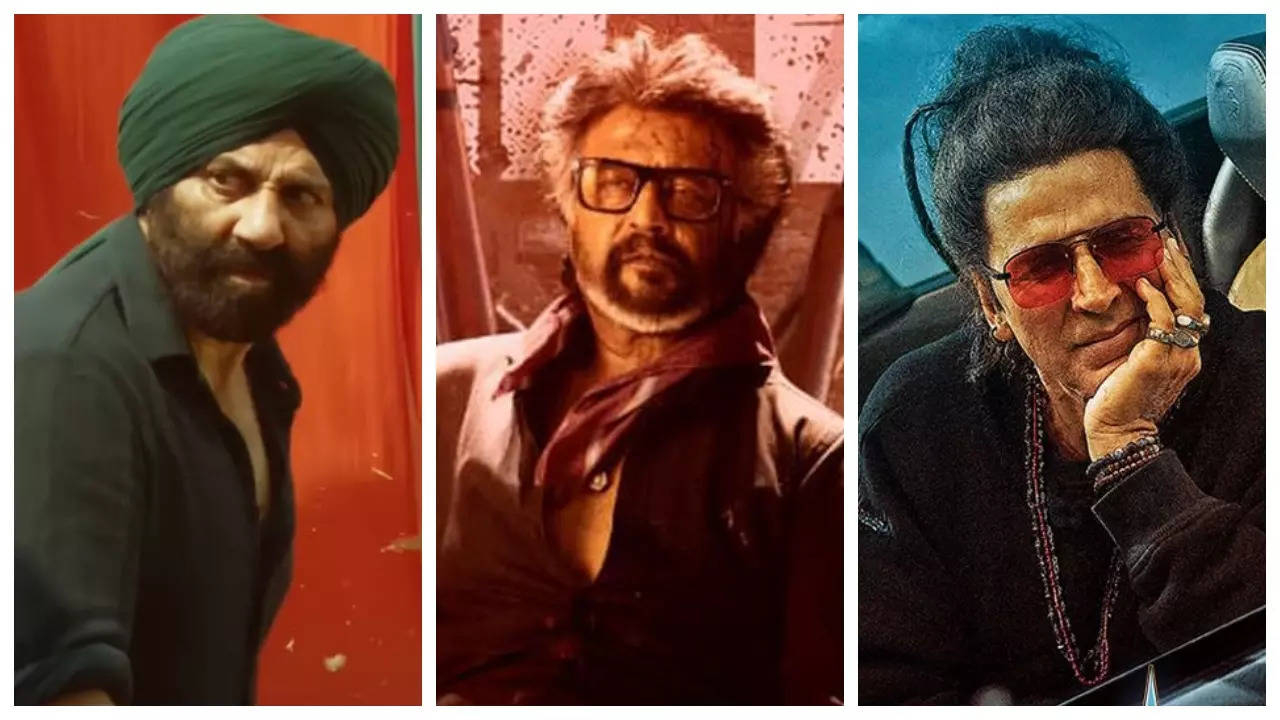 After recording a 400 crore weekend at the box office, Gadar 2, Jailer and OMG 2 have now scored one of the biggest Independence Day collections. Helping theatres get a boost in collections after a dull first half, the combined collections of the film reportedly hit the Rs 140 crore mark on Tuesday.
Besides the three new releases, films like Rocky Aur Rani Kii Prem Kahaani, Bhola Shankar and Oppenheimer also drew in the masses and helped push the collective box office collections to new heights.
Read Also
Multiplex crowd back at Kolkata malls ahead of I-Day, sales soar at food courts
For the first time in several years, multiplexes are driving footfall in malls during the extended weekend that will conclude with Independence Day on Tuesday.
'OMG 2' box office collection day 5: Akshay Kumar starrer records a jump on Independence Day, earns Rs 18.5 crore
Directed by Amit Rai, 'OMG 2' is a spiritual sequel to 2012 release 'OMG – Oh My God'. This film stars Akshay Kumar, Pankaj Tripathi and Yami Gautam in lead roles. 'OMG 2' clashed with Sunny Deol and Ameesha Patel starrer 'Gadar 2' at the box office.
'Bholaa Shankar' box office collection Day 4: Chiranjeevi starrer sees slow earnings, accumulates Rs 33 crore
'Bhola Shankar' fell short of its anticipated opening day earnings of Rs 20 crore, only managing to accumulate 16.25 crore rupees on its debut. Despite being led by Chiranjeevi, the film couldn't live up to its high expectations, disappointing fans. In total, the movie's box office collection
Gadar 2 box office collection day 4 early estimates: Sunny Deol's film continues its golden streak on Monday, to earn over Rs 30 crore
Sunny Deol and Ameesha Patel starrer Gadar 2 has continued its golden streak on Monday as well. The Anil Sharma directorial is likely to earn more than Rs 30 crore on day 4 which is an insane hold after getting a huge opening on Friday.
According to reports, Sunny Deol's Gadar raked in an estimated Rs 55-60 crore. The film that has become a rage on single screens, faced accommodation issues owing to house-full bookings in certain areas. The collections helped the film shoot past the Rs 200 crore mark in just 5 days.
Had the film not clashed, reports state that it would have crossed the Rs 70 crore mark, setting it up for a new record.
The Rajinikanth starrer Jailer came in second, scoring over Rs 40 crore. This in turn helped the film shoot past the Rs 230 crore mark in just 6 days of its release.
The Akshay Kumar, Yami Gautam, and Pankaj Tripathi starrer OMG 2 earned an estimated Rs 20 crore, which took its total to Rs 80 crore. The film that has won praise for its story, and bold topic, got an occupancy of 79.69% despite getting an A rating.
The new releases grossed an estimated Rs 127 crore on August 15, whereas films like Rocky Aur Rani Kii Prem Kahaani, Oppenheimer and Bhola Shankar, contributed around Rs 13 crore to take the total to an impressive Rs 140 crore.
The Hollywood films like Tom Cruise's Mission Impossible 7, Margot Robbie's Barbie and Jason Statham's Meg also contributed approximately Rs 3 crore to the overall collection.