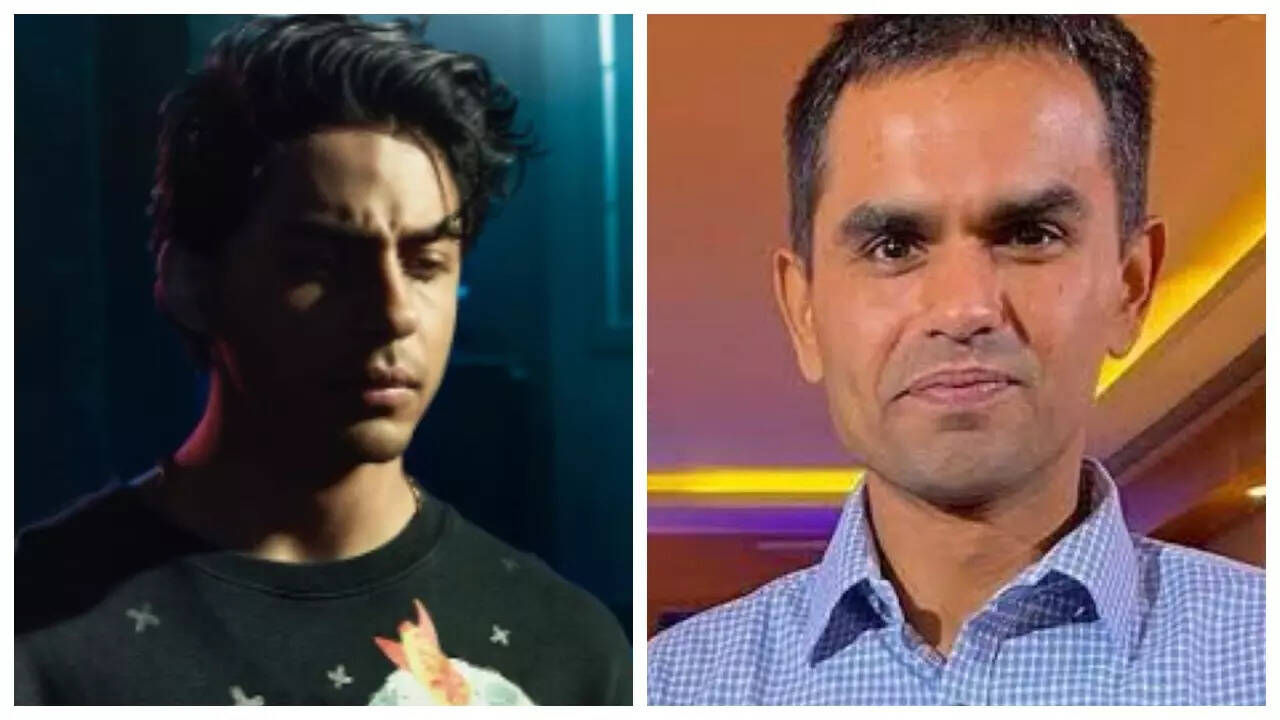 Former NCB Chief Sameer Wankhede, accused in the Aryan Khan bribery case claims he doesn't know
Shah Rukh Khan
, Deepika Padukone; asks 'Who are they?'
Sameer Wankhede, the former zonal director of the Narcotics Control Bureau, and one of the main accused in the extortion and bribery case involving Shah Rukh Khan's son, Aryan Khan, has alleged that he doesn't know the actor.
According to reports, Wankhede appeared on an episode of 'Khupte Tithe Gupte', where he opened up about his duties as an NCB officer. Opening up about his time working at airport security, he said that he would file 3,500 cases, of which 100-150 involved celebrities, while others were against peddlers and hardcore criminals. Claiming that the allegations about him 'going after celebrities' was wrong, he said, "I am a man of the law."
Stating that his objective is to serve the nation, he added that people only focus on his cases against celebrities but overlooked his cases against others.
He further went on to add that to him, "celebs are Baba Amte, Sindhutai Sapkal, and other personalities."
On the show when the host showed pictures of Shah Rukh Khan, Deepika Padukone, and Mika Singh and asked for his opinion, Sameer reported said, "Who are they? I don't know. I did not even know who Mika was."
Over the past year, Wankhede made headlines when he asked for protection against the death threats he received. Opening up about these alleged threats from the underworld, Sameer said that to him, these people were only "small criminals." He added that he 'always get threats', and it is a 'very common thing' in his profession.
While stating that he was 'not scared' of them, he added that his goal is 'to challenge them'. "I had taken action against Dawood Ibrahim's brother and destroyed a few of his properties at his base in Dongri, Mumbai. He might have had a financial loss, but I don't care about it," he said.
While he was at it, he also addressed the social media trolling he faces for marrying actress Kranti Redkar. Sameer said that he fell in love with his wife back in their college days when she was not an actress. He added that they were together in college and that it was Kranti who asked him to marry her and "I said yes to her, and we got married."
Wankhede and the other accused in the case have been booked for alleged criminal conspiracy and threat of extortion, besides provisions pertaining to bribery in a case in which he is accused of demanding Rs 25 crore bribe from superstar Shah Rukh Khan for not implicating his son Aryan in the Cordelia cruise 'drug bust' case.
Aryan Khan and several others were arrested in October 2021 for alleged possession, consumption and trafficking of drugs. Later, Aryan was granted bail by HC after spending three weeks in jail. The NCB, which subsequently filed its chargesheet, did not name the star kid as an accused in the case citing a lack of evidence.
The NCB then set up a special team to carry out an inquiry into the case against its own officers.
Meanwhile, Wankhede recently submitted a complaint with Mumbai Police demanding action against an RTI activist stating that a video uploaded by him on the Cordelia cruise case is prima facie defamatory.
Wankhede, currently posted as Additional Commissioner of Customs, claimed the activist, Ketan Tirodkar, published a false, defamatory interview on a Marathi news channel and other mediums. He demanded a case be registered against the RTI activist under sections 499 and 500 of the Indian Penal Code for defamation.
Watch Sameer Wankhede opens up on allegations of why he is only behind celebs to being trolled for marrying actress Kranti Redkar