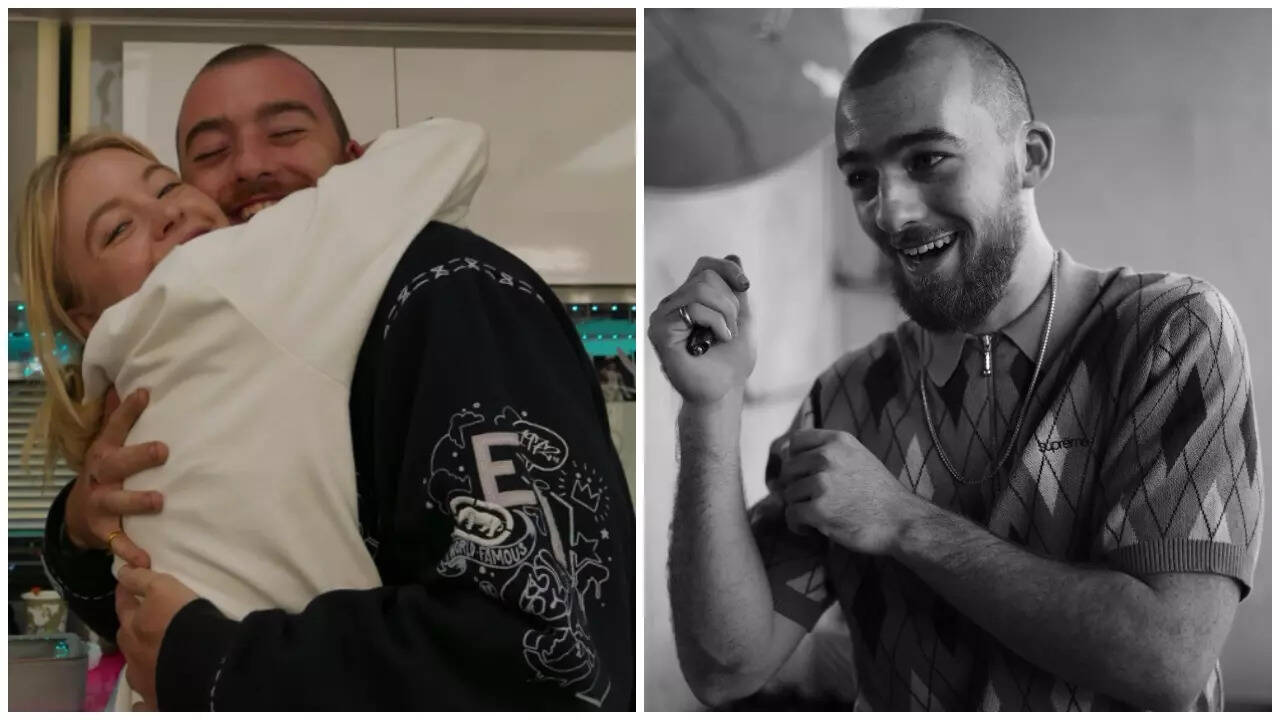 A day after the sudden demise of 'Euphoria' actor Angus Cloud, actresses Zendaya and Sydney Sweeney took to their social media handles to pen a tribute of love.
Fondly remembering the 25-year-old with a black and white photo, Zendaya wrote in her social media tribute post, "Words are not enough to describe the infinite beauty that is Angus (Conor). I'm so grateful I got the chance to know him in this life, to call him a brother, to see his warm kind eyes and bright smile, or hear his infectious cackle of a laugh (I'm smiling now just thinking of it)."
Cloud died Monday at his family home in Oakland, California, his publicist said, just days after his father was buried.
Read Also
'Euphoria' actor Angus Cloud's cause of death suspected as 'possible overdose': Report
Angus Cloud, the breakout star of HBO's 'Euphoria', passed away on Monday, with his family revealing personal struggles with mental health and the recent passing of his father. TMZ reported that Cloud's mother made a 911 call suspecting a possible overdose, though no official cause of death has been
Angus Cloud, breakout star of 'Euphoria,' passes away at 25; Twitterati mourn his demise saying 'Mental health is no joke'
Angus Cloud, who portrayed Fezco "Fez" O'Neill on the HBO series 'Euphoria', has passed away at the age of 25 at his family home in Oakland, California. No cause of death has been given. Cloud channelled his own life into the role who goes through a tough childhood and confesses to selling drugs to
Angus Cloud passes away: Euphoria stars Alexa Demie, Javon Walton, Lucas Gage and other celebs pay tribute to late actor
Angus Cloud, known for his role in the HBO series 'Euphoria', has died at the age of 25. His family revealed that the cause of death was a "possible overdose". The family also said that Angus had been open about his struggles with mental health and his grief after his father's recent passing. The
Although no cause of death was given, media reports suggested that the actor's death was a 'possible overdose'.
Zendaya said Cloud, who played drug dealer Fezco "Fez" O'Neill on the HBO series, was someone who embodied the phrase "light up any room they entered".
"I know people use this expression often when talking about folks they love… 'they could light up any room they entered' but boy let me tell you, he was the best at it. I'd like to remember him that way. For all of the boundless light, love and joy he always managed to give us. I'll cherish every moment," Zendaya's post said.
Offering her condolences to Angus' family, the actress concluded saying, "My heart is with his mother and family at this time and please be kind and patient as grief looks different for everyone."
Fellow 'Euphoria' co-star Sydney Sweeney also posted a touching tribute to Cloud on Instagram, along with photos of their time together on the film sets and their red carpet appearances.
"Angus you were an open soul, with the kindest heart, and you filled every room with laughter. This is the hardest thing I've ever had to post, and I'm struggling to find all the words," her post said, adding, "You will be missed more than you know, but I'm so blessed to have known you in this lifetime, and I'm sure everyone who has ever met you feels the same.
"This heartache is real and I wish we could've had one more hug and 711 run," the post said.
Cloud hadn't acted before he was cast in "Euphoria." He was cast after being discovered while walking down the street in New York.
In addition to the hit series, which hasn't started filming its third season, Cloud had a supporting role in his first film, "The Line," a college drama starring Alex Wolff and John Malkovich that premiered at this year's Tribeca Festival. Cloud was recently cast to co-star in "Scream 6".