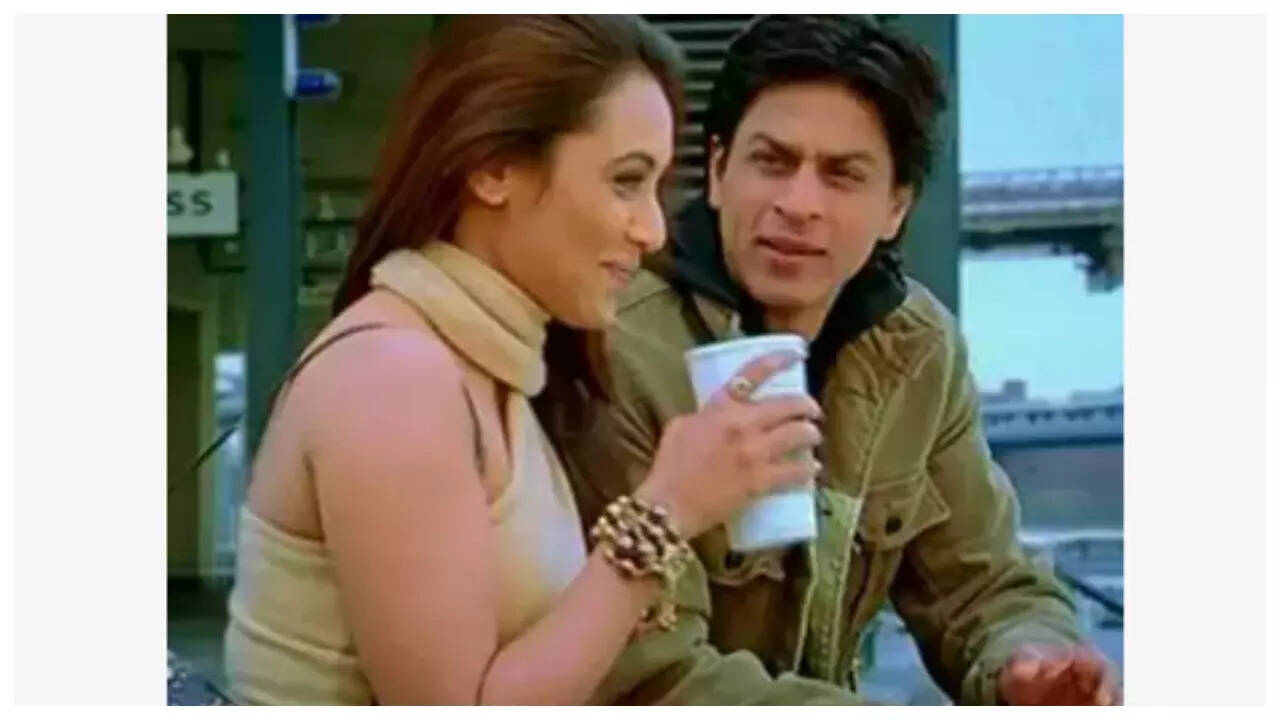 As Karan Johar's latest outing Rocky Aur Rani Kii Prem Kahaani sparks debates around adultery, we revisit the saga that started it all
Spoiler alert (never mind, the movie is 17 years old) – at the end of Karan Johar's Kabhi Alvida Naa Kehna, when Shah Rukh Khan as Dev proposes to Rani Mukerji as Maya, he, as a matter of fact, (and evidently still guilt driven) says, "Khushi aur gum to sab baante hai, main tumhare saath apni saza baatna chahta hoon.
" (everyone shares their joy and sorrow, I want to share my punishment with you) This, in turn, serves as a stark reminder that director Karan Johar, at no point, paints a rosy picture of finding love outside marriage and understandably so.There are no right and wrong answers in this 2006 saga that sparked off huge (and debatable) POVs around adultery and falling in love outside marriage. There are no black and white characters, there are no victims. Football coach Dev, professionally far less successful than his high flying fashion magazine editor wife Riya (Preity Zinta), is bitter and egoistic, stemming from an accident that left him with a permanent limp, incidentally occuring on the day he has a brief encounter with Maya for the first time, just before she was getting ready to tie the knot with her childhood friend Rishi (Abhishek Bachchan). However, his condition has merely exacerbated his borderline obnoxious personality, which wasn't amiable to begin with.
Cut to four years later, Rishi and Maya's marriage is not a bed of roses either. School teacher Maya, evidently not in love with Rishi, took three years to say yes to his proposal and feels no passion towards him, even though the suave, sophisticated businessman is insanely in love with his wife. Maya, reeling in guilt over taking the wrong decision, coupled with the fact that she can't bear a child, constantly distances herself from Rishi, most of the time for no fault of his. In both cases, if you feel sorry for anyone, it is the spouses who get cheated on and not vice versa, having to constantly deal with partners, who negate all their efforts to mend the relationship.
Karan Johar, usually known for his romcoms and 'pure breed' love stories like Kuch Kuch Hota Hai, takes on one of the hardest subjects to deal with. As he himself said in many interactions, Dev and Maya are hugely 'flawed' characters who fall in love with each other, even while being married to two loving partners, who do everything (well, almost everything) correct. While Riya is a career oriented woman, that does not make her any less of a wife or mother, Rishi, on the other hand, despite his flamboyant nature, is nuts about Maya, and puts up a jovial front, while silently suffering from the lack of affection from his cold as ice wife.
Dev and Maya, unhappy in their respective marriages, eventually find love in each other. A teary-eyed Dev confesses his feelings and shares with Maya his dreams, that include buying a 'blue' car, before walking away, assuming the relationship has no future. Maya, through a series of flashbacks, realises that this is her one chance at finding true love and rushes to him, screaming 'I like Blue'. A colour co-ordinated love song follows, where Dev and Maya, far from the madding crowd, are lost in their own world. Both are bitter, cynical, crazy, illogical but, as Dev puts it, "akele jitne adhure, saath utne hi pure". (incomplete on their own, complete together)
Johar, a master in storytelling, deviates from his happily ever after route to paint a realistic picture of urban marriages, while keeping his classics intact – NRI well to do millenials, customary Manish Malhotra sarees and the whole song and dance routine. However, at the heart of it, he carries the burden of portraying a love story that looks convincing (and not morally right) on screen, and one that the audience should empathize with and not necessarily agree with.
One of the turning points in the movie comes in the form of a ballet sequence where Dev and Maya arrive to watch it with their respective partners. The two, going through a lover's spat, go out of their way to make each other jealous during the performance, caressing their spouses while sitting across from each other. Rishi, overwhelmed by the sudden PDA from his otherwise aloof wife, goes overboard, making Dev seethe in anger. As Maya feels guilty over what she has done to Rishi, Dev scorns her for feeling sorry for him, before turning aggressively possessive. The two consummate their relationship soon after, even as their respective spouses celebrate the sudden spark in their marriage by partying in a club. If you, like me or anyone else 'hated' Maya and Dev here, it was supposed to be like that.
Karan's brilliance shines through in the final showdown scene when Dev and Maya come clean to their spouses. While Riya, with tears welled up in her eyes, slaps Dev after telling him that the marriage is over, Rishi has a far more heartbreaking meltdown. Deeply hurt, he goes on a rampage destroying things around the house, questioning Maya as to why she did this to him, even after he loved her so much. Just like Maya, the audience too, has no answers, but that is okay.
It isn't a traditional 'Happy Ending' for Dev and Maya as well, at least not initially. The two, unknown to each other, live a lonely life alone for three years, thinking that the other one is happy in his/her respective marriage. In an irony of sorts, Rishi, all set to get married again, invites Maya to be his 'best man' which is where she meets Riya, who is now dating her boss. The three year gap that Karan places in the story was his way of painting repentance for the leads, who despite everything, must acknowledge the fact that what they did cannot be considered 'right' in any universe.
As opposed to what many thought, Kabhi Alvida Naa Kehna does not 'glorify' extra-marital affairs. What it does however, spell out (in no uncertain terms) is that marrying for the wrong reasons is a recipe for disaster. While Dev and Riya were college friends who just 'casually' decided to get married, Maya married Rishi purely out of guilt – as a means of paying back for being her only family in New York. As Dev quips in the end – "Kehte hai shaadi ki buniyad sirf behintaah mohabbat honi chahiye, kyunki agar buniyad galat ho toh rishte toot jaate hai." (the foundation of a marriage should only be immense love, because if the foundation is weak, the marriage will crumble)
In the end, Dev realises that the ghosts of what they have done will still mar their relationship, yet staying with Maya is worth taking the risk. A far cry from 'you make me the happiest man in the world', he proposes by saying, "Tumhare saath zindagi poori nahi hogi, par zindagi toh hogi", (with you, it won't be a perfect life, but a life nevertheless), fully aware that it won't be smooth sailing.
Life seems to have come a full circle for Karan, as his latest outing Rocky Aur Rani Kii Prem Kahaani has sparked conversations around adultery again, as the widow Jamini (Shabana Azmi) reconnects with an ailing Kanwal (Dharmendra), and rekindles their decades old romance, that started in Shimla when they were both married. While you have to watch the movie to understand the context more, the nuance remains the same – when it comes to love, the lines between right and wrong will always be blurred.
You can watch Kabhi Alvida Naa Kehna on a leading OTT channel
ETimes Decoded is our weekly column where we deconstruct movies, characters or plots to uncover a fresh, often undiscovered perspective.