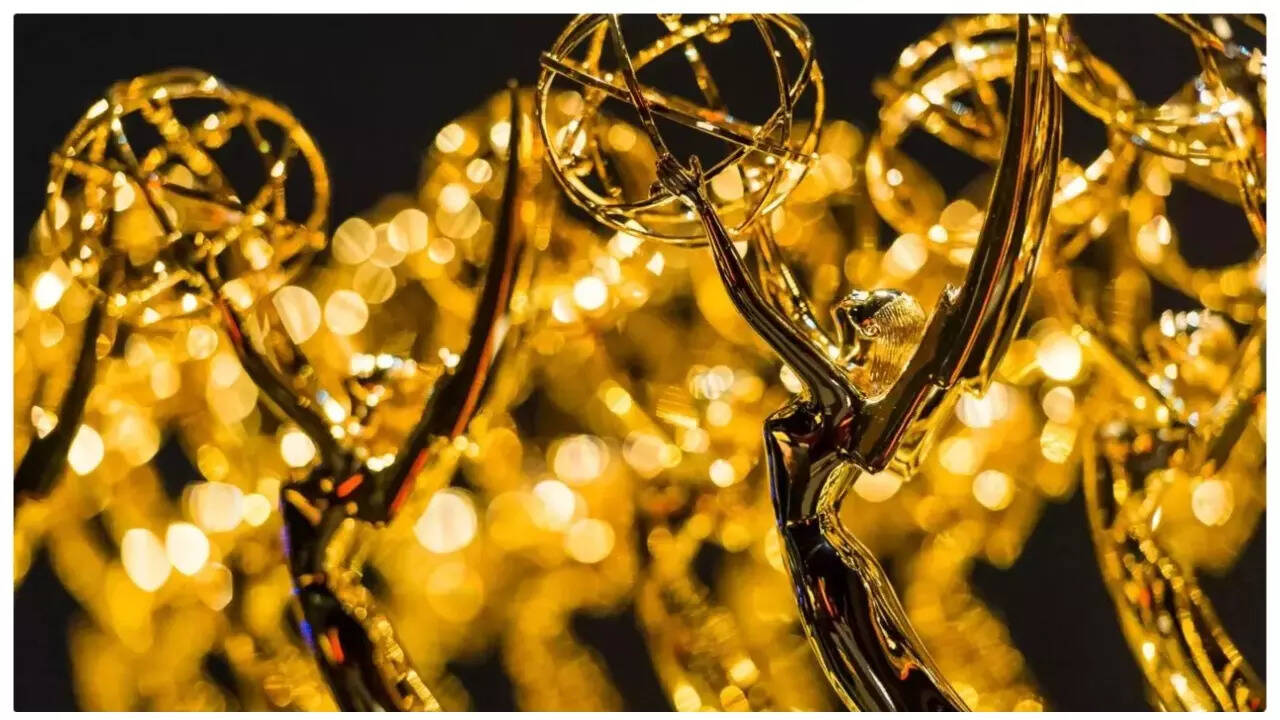 The strike-delayed 75th
Emmy Awards
have a new date – one that places them squarely within Hollywood's awards season, for a change. Fox announced Thursday that the Emmys will air January 15 from the Peacock Theater at LA Live in downtown Los Angeles. The show will air on the Martin Luther King, Jr. holiday.
The timing means that the Emmys, which honour the best shows on television, will air weeks before the Screen Actors Guild Awards, which honours film and television actors.
Read Also
Emmy Awards postponed due to Hollywood's actors and writers strike: Reports
The 75th annual Emmy Awards, scheduled to be aired on Fox on Sept. 18, have been postponed due to the ongoing writers' and actors' strikes. A new date has not yet been announced. HBO is currently the leading contender with 74 nominations for three of its best shows.
Emmy Award Nominations' List: 'Succession' tops list with 27 nods; 'Last of Us' and 'White Lotus' give HBO top 3 spots
HBO drama "Succession," the story of a cutthroat fight for control of a family media empire, led the nominees for television's Emmy awards on Wednesday with 27 nods for the show's final season. The two-time best drama winner will vie for the trophy again alongside fellow HBO show "The Last of Us,"
75th Emmy Awards to be held on September 19; 'Succession', 'House of the Dragon', 'Beef', 'Rings of Power' frontrunners on nominations list
Can any TV show topple "Succession" at the Emmys? Will Amazon's lavish "Lord of the Rings" prequel rule them all? And, with ongoing Hollywood strikes, will television's finest even be honoured this year? Nominations for television's equivalent of the Oscars will be announced in a live-streamed
Numerous other shows like theGolden Globe Awards, which haven't been confirmed for a return to network television, and the Critics Choice Awards, also are held in January.
The ceremony will take place roughly four months later than originally planned.
While the move is a bit of a throwback – the first Emmys, where only six awards were handed out, were held in January 1949, the Emmys traditionally air in September, a slot that once heralded the upcoming fall television season.
But that timing dates back to when broadcast television dominated – both in viewership and Emmys contenders – in a way that has been effaced by cable television and streaming services.
A person with knowledge of the plans but not authorised to speak publicly told The Associated Press last month that the show, scheduled for September 17, would be moved due to the ongoing strikes by film and television actors and screenwriters.
HBO is the leading nominee heading into the ceremony, with three of its series – "Succession," "The Last of Us" and "The White Lotus" – racking up 74 nominations. In all, HBO received 127 nominations.
Because of the dual strikes, actors and writers cannot campaign for their shows or do promotional interviews. The writers strike is now in its 101st day, longer than the 2007-2008 stoppage – and no end is in sight.
No host has been announced for the ceremony, which will celebrate the Emmy's diamond anniversary.
The ceremony has grown into a two-weekend affair, with many nominees in craft and guest acting categories receiving their awards during the Creative Arts Emmys, which will be held a week earlier on January 6 and 7. An edited version of that ceremony will air on Fox on January 13.
The Emmys will be executive produced by Jesse Collins, Dionne Harmon and Jeannae Rouzan-Clay of Jesse Collins Entertainment.
Collins has become a go-to producer of Hollywood awards shows and other spectacles, producing the Grammys, Oscars as well as the acclaimed 2022 Super Bowl halftime show featuring Dr. Dre, Snoop Dogg, Mary J. Blige in a hip-hop celebration.