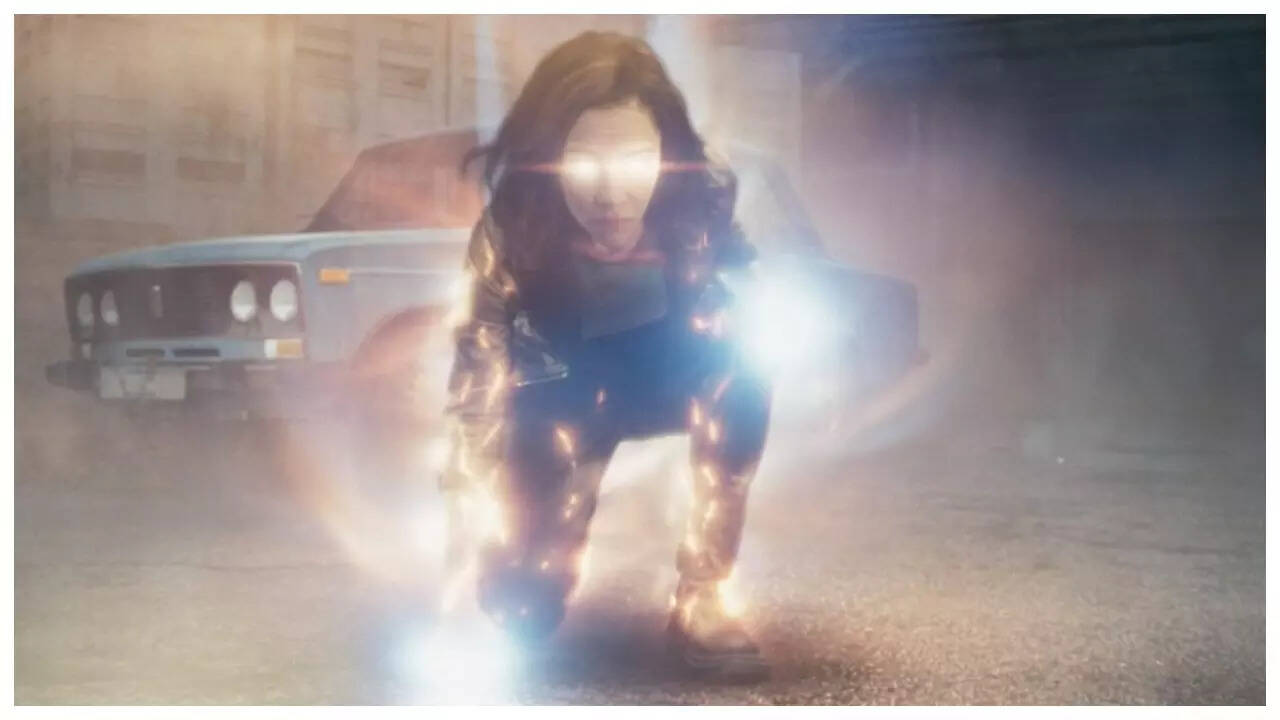 Emilia Clarke has come a long way from being 'the mother of Dragons' in the hit
Game Of Thrones
series to becoming the 'most powerful being' in the Marvel Cinematic Universe.
The actress, who is among the newest big-ticket stars to be roped into a Marvel film, had fans on social media going 'WILD' over the finale of her new show 'Secret Invasion'. In the epic finale of Disney+ Hotstar series, the actress, who plays the character G'iah, a rebel Scrull who goes on to become a 'Super Scrull'.
In a huge spoiler from the series, the character infuses her DNA, with 'the Harvest' – a vaile that features the genetic abilities and powers of 20 characters in the MCU, including, Captain America (Steve Rogers), Captain Marvel (Carol Danvers), Drax, Proxima Midnight, Mantis, Korg, Hulk, Valkyrie, Thor Odinson, Gamora,
Flora Colossus (Groot) and the Winter Soldier.
It also included the genetic codes of the super villains like Ghost, Corvus Glaive, Thanos, Outrider, Abomination, Cull Obsidian, Ebony Maw and Frost Beast.
The character embraces the full potential of her powers at the end of the show where she goes up against Gravik, played by Kingsley Ben-Adir, in an epic battle scene. Sharing clips of the actress as the all-powerful new character, a fan wrote, "EMILIA CLARKE HAVING CAPTAIN MARVEL'S POWERS SOMETHING SHIFTED IN ME."
Another said, "She's the most powerful MCU hero now.'
Others tweeted a photo of Clarke as G'iah alongside the beauty's famed role as Daenerys Targaryen in Game of Thrones and said, "Emilia Clarke playing the most powerful person on every universe is something very personal to me."
"Emilia Clarke's Gi'ah is now officially the most powerful being in the Marvel universe. She is just a Queen everywhere she goes," wrote another fan.
The six-part limited series will reportedly set the launch pad for the character in the MCU. Also starring Samuel L Jackson as Nick Fury and Olivia Colman as Sonya Falsworth, the show hinted at the characters working their way into 'The Multiverse Saga'.
Secret Invasion is set in the present-day MCU, where Fury learns 'of a clandestine invasion of Earth by a faction of shapeshifting Skrulls. Determined not to get the Avengers involved, he forms an unlikely team to crush an imminent Skrull invasion and save humanity.
While Nick Fury is set to return in the upcoming Brie Larson starrer 'The Marvels', it will be interesting to see how Clarke's G'iah makes her big screen debut.