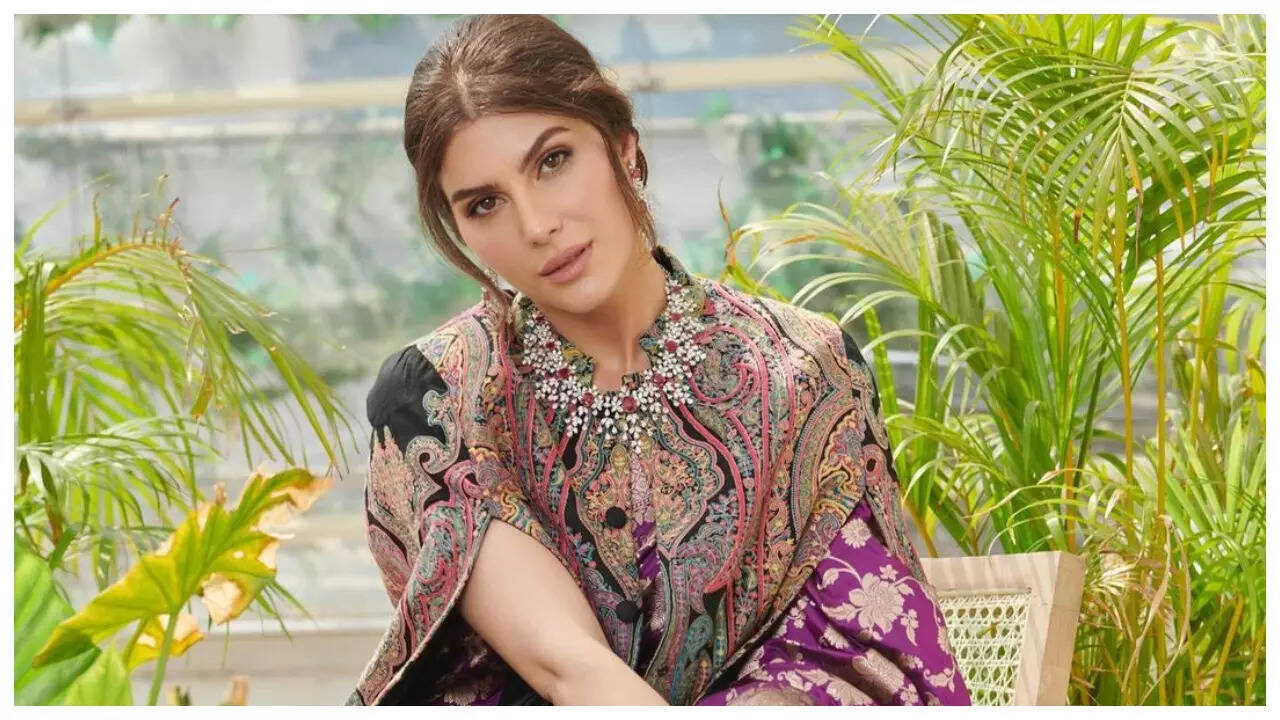 Elnaaz Norouzi, who recently won hearts with her performance in 'Made in Heaven 2', told ETimes in an interview that she is quite a romantic person in real life. Although she initially didn't want to get married, she has had a change of heart over the years. In a candid chat, she opened up about her idea of her ideal man, her big wedding plans and more.Excerpts…
What is your take on marriages and how would you like to get married?
If you had asked me this a couple of years back, I would be like, 'No, I don't want to get married!' Now, I think with the years, my thoughts have changed a lot. I am quite a romantic person and I think it's quite rare to find romantic people nowadays. I want to get married for sure. I think I would definitely want an Indian wedding and an Iranian wedding. I want a destination wedding as well. I want it big. Marriages are very special and hopefully you just do that once in your life and hence it should be really big. I have my family members living in Europe, Iran, America and in India. I have so many people so I just want it to be like a big affair.
What is your idea of an ideal man?
An ideal man for me is someone who is emotionally available and who I can depend on. No matter what happens, he's there for me. He can take care of me. Someone who I can talk to and discuss things with. It should be someone who I can have this conversation with and someone who's not running away from feelings and from confrontation. For me, he should love my family and spend time with them. He should definitely be okay with my line of work and with the way how busy I am. All in all, he should just be someone who I love the way he is. I think that's very important because most of the time we want to change the person and mould them the way we want them to be. But I don't want that. I want to love the person the way he is.
You have been a part of several interesting projects. How do you look back at your journey so far?
Looking back to my journey so far is honestly crazy. Thinking about the fact that I started with 'Sacred Games', with some of the biggest directors in this country. I got to work with Neeraj Ghaywan, Vikramaditya Motwane and Anurag Kashyap in the first project that I ever did. It's been great working with Kunal Kemmu who was a fabulous actor in Abhay. Then getting on to 'Tehran', one of the biggest series worldwide. I never imagined all this to happen but I have also really worked hard for them. So I am proud and I am happy. With the success of the first season of Made In Heaven, there is a lot of hope and expectations riding on the second season.
Apart from MIH 2, what has the rest of the year in store for you?
The rest of the year has another series for me in store which is coming in September. We haven't really announced it yet but it's coming in September. Then I have my Telugu film 'Devil' in which I have done a special appearance and a song with Kalyan Ramji and I am starting another film this year. I hope 'Sangeen' will be released with Nawazuddin Siddiqui this year itself. That one took a lot of time. And I have got another special appearance in a big Bollywood movie that is also releasing this year but a lot has to be announced. I am very excited.