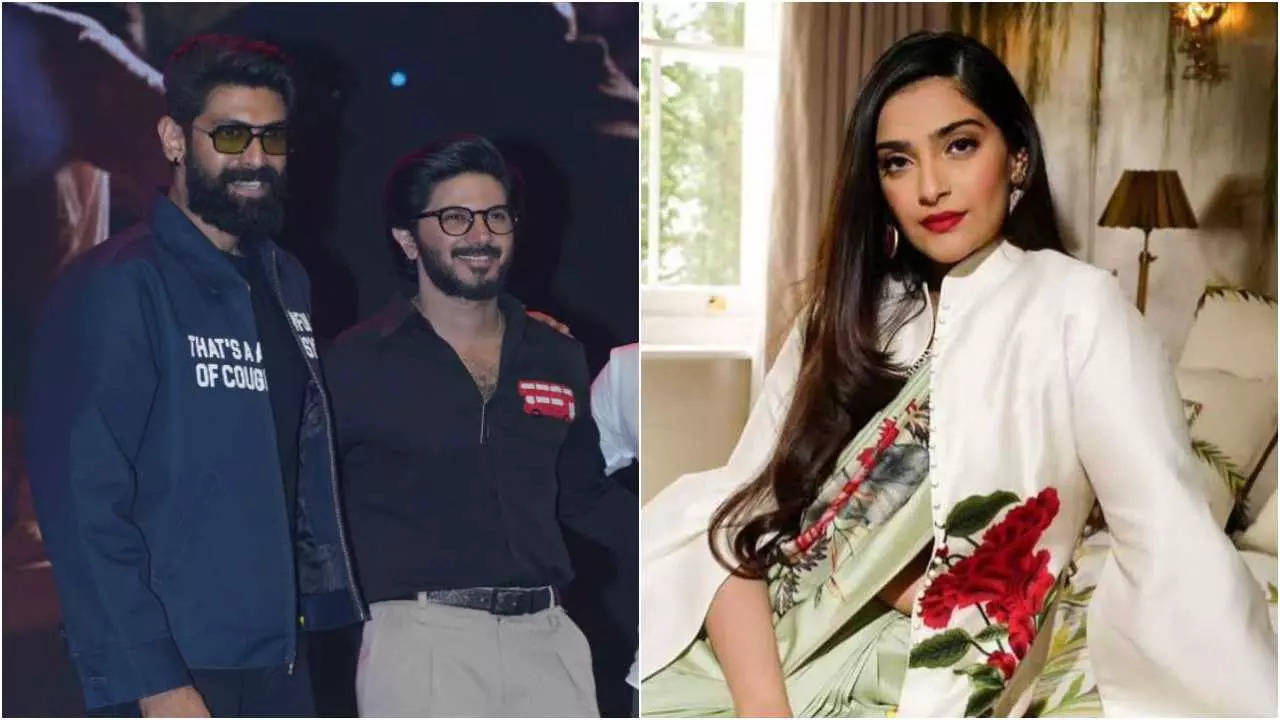 Recently, Rana Daggubati had opened up about his friendship with Dulquer Salmaan and revealed how a big Hindi heroine's lack of focus affected the shot quality while the Guns & Gulaabs actor was shooting for a Hindi film. His comments had garnered a cryptic reaction from
Sonam Kapoor
on her Instagram, which was followed by an apology from Rana.
When Dulquer was asked about the same, he told Zoom TV that Rana is a close friend and said that he must have been concerned that his statement impacted all of them, which is why he apologised.
"It is his statement, so I don't want to dive into it. I cherish every one. I feel that I have a wonderful group of friends, including co-actors and industry peers. I'm easygoing; I don't usually complain, and I'm fine. I believe whatever he chose to say, maybe he wasn't considering it fully. That's why he apologized. He's a close friend, and I suppose he was concerned that it impacted all of us, so he clarified," Dulquer said.
For the uninitiated, Rana had said at a recent event, "He (Dulquer) was doing a Hindi movie, and the producers are my friends. The shoot was happening near my house. I went there to meet Dulquer. While he was standing in the corner with the spot boy, a big Hindi heroine who was doing that movie was engrossed in a phone conversation about shopping in London with her husband. Her lack of focus affected the shots' quality, frustrating those on set."
Responding to his statement, Sonam had shared a quote which reads, 'Small minds discuss people, average minds discuss event, great minds discuss ideas' and captioned her post, "Just a little something I'd like some people to know. Especially when discussing things about people that are made up."
Post that, Rana had issued an apology on Twitter which reads, "I am genuinely troubled by the negativity that has been aimed at Sonam due to my comments, that are totally untrue and were meant entirely in a light-hearted manner. As friends, we often exchange playful banter, and I deeply regret that my words have been misinterpreted. I take this opportunity to express my heartfelt apologies to Sonam and Dulquer, both of whom I hold in great esteem. I hope this clarification puts an end to any speculation and misunderstanding. Thank you for your understanding."