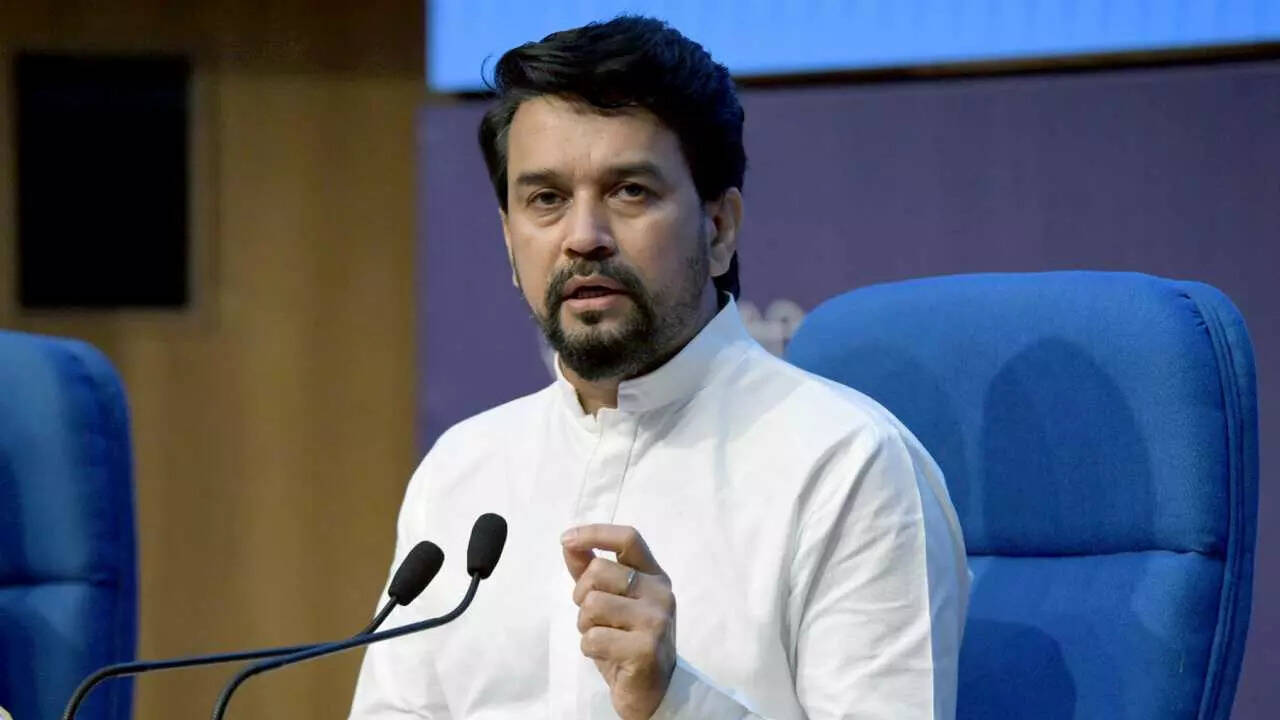 Union Minister of Information and Broadcasting Anurag Thakur on Tuesday told OTT players that the government will not tolerate any content that portrays Indian society and culture in bad light.
The minister revealed his mood during a high-level meeting held today with top executives from Over-the-Top (OTT) platforms to address concerns surrounding content regulation.
The meeting aimed to strike a balance between creative freedom and responsible content while emphasizing the need to prevent the demeaning of Indian society and culture.
As per ministry sources, the minister clearly stated that OTT platforms will not be allowed to be reckless in the name of creative freedom.
The meeting was aimed at implementing a Code of Ethics to enhance content regulation where Thakur raised concerns about the increasing vulgarity, violence, unnecessary woke content, ideological bias and the negative portrayal of Indic religions and traditions in OTT content.
He wondered why OTT platforms are being used to propagate vicious propaganda and ideological biases that demean Indian society and culture.
The minister discussed various other aspects including content regulation, user experience, accessibility for the specially-abled, and overall growth and innovation within the sector.
However, he praised the transformative impact of OTT platforms on content consumption and its ability to showcase regional content globally and nurture new talent.
During the meeting, the minister expressed his displeasure over the overt Western influence and depiction of Indic religions and traditions in bad light through the OTTs.
He sought OTT representatives to propose solutions within a fortnight to address these concerns adding OTT platform can't act against India's collective conscience and its diversity.
The meeting discussed the implementation of age-based classification, parental locks, and content descriptors to ensure appropriate access and viewing for different age groups.
Strengthening the Grievance Redressal Mechanism, addressing concerns related to the depiction of India's map, combating digital piracy and establishing penal provisions for violations by OTT platforms were also key points of discussion.
For a balance between creative freedom and responsible content, Thakur encouraged OTT platforms to review scripts, identify potential violations, and promote family-oriented entertainment.
He reiterated the government's commitment to promoting Indian heritage, success stories and nationalistic narratives globally through collaboration between the government, industry, and content creators.
The minister emphasized the importance of upholding laws and regulations for OTT platforms during the meeting. He referred to Rule 9(2) of the IT Rules, which states that any OTT platform found in violation of existing laws may face consequential actions as provided by the respective law.
He further talked about Section 45 of the IT Act, which imposes penalties or compensation, not exceeding twenty-five thousand rupees, for contravening rules or regulations made under the Act.
Thakur proposed the establishment of a quasi-judicial body comprising industry experts, and judicial members to expedite the resolution of claims against OTT content.