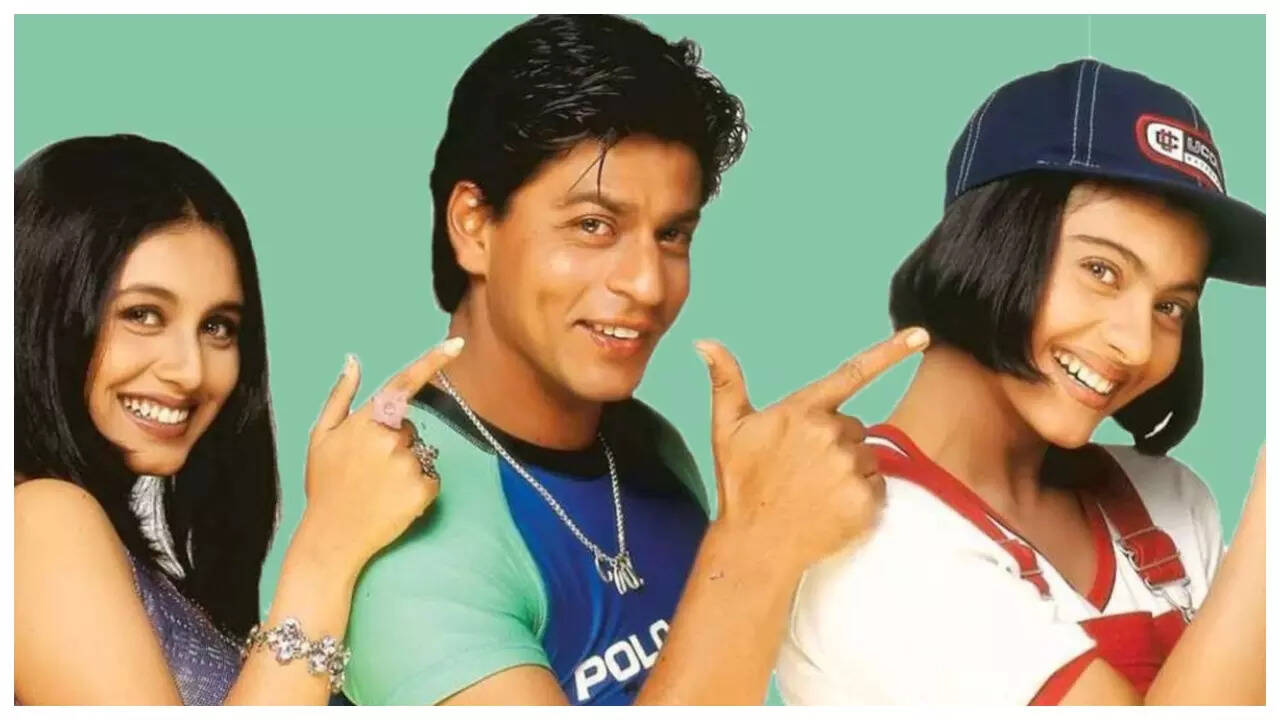 25 years ago
Karan Johar
made a splash debut into the world of movies with Kuch Kuch Hota Hai which starred
Shah Rukh Khan
,
Kajol
, Rani Mukerji in the lead and
Salman Khan
in a guest appearance. The film has been etched in the minds of cinema lovers.
The movie starts with the shot of a burning pyre, we are then told it was Rani Mukerji's character Tina's pyre. She passed away because of complications during her pregnancy, leaving behind a new born daughter Anjali.
But did you know this wasn't supposed to be the actual start of the film.Karan Johar had planned a different beginning, he had actually shot a baby shower ceremony with Rani and Farida Jalal (who played Shah Rukh Khan's mother in the film) and it was choreographed by Farah Khan to the tunes of 'Tujhe Yaad Na Meri Aai'. Karan was very excited with the song and how the sequence had come out, with Rani showing pathos through her expression as she knew her death was impending. But when he showed the footage to his mentor Aditya Chopra, he asked him to find a different way to start the film. Karan argued and fought with him but ultimately he agreed to what Adi had to say and thus changed the beginning of the film.