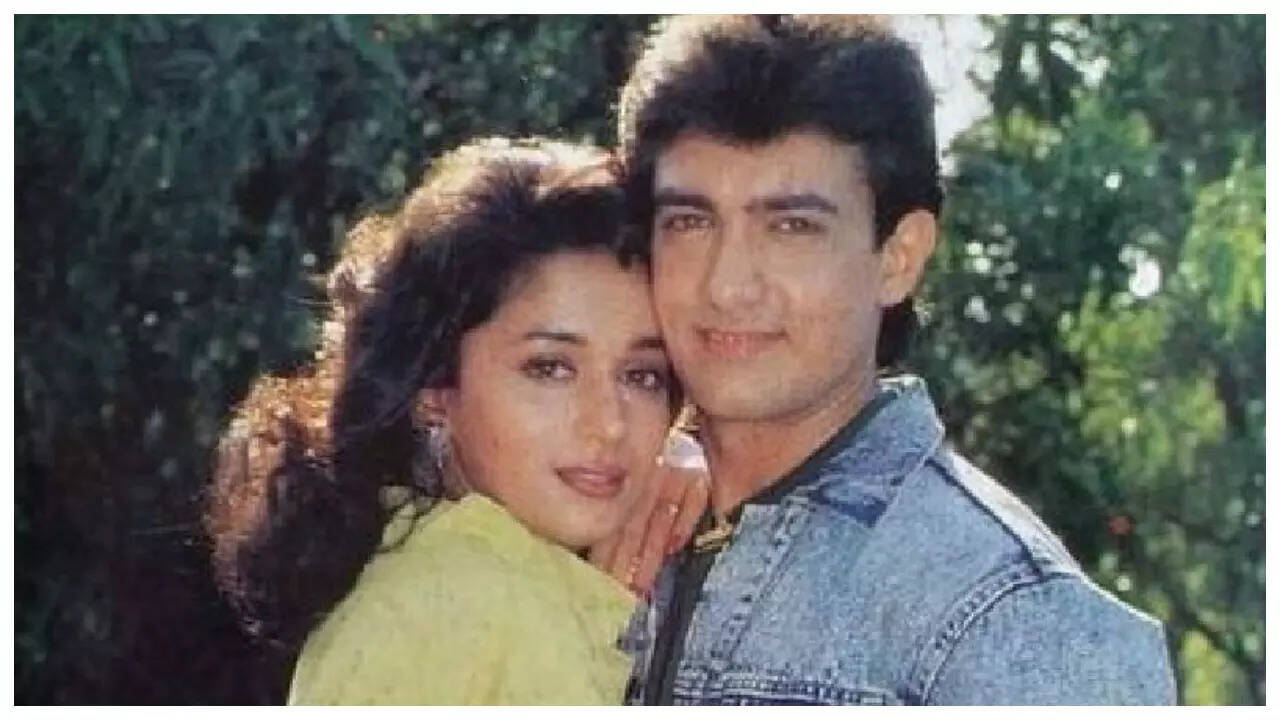 Madhuri Dixit
and
Aamir Khan
's film, 'Dil' is one of the most memorable and loved films of the actors for their fans, who loved their crackling chemistry in the movie.
However, did you know that Madhuri once chased Aamir with a hockey stick in her hand? Yes, you read that right! In one of the interactive sessions on social media with her fans, Madhuri revealed that she once chased down Aamir with a hockey stick during the shooting of 'Dil' because he played a prankon her.
According to her, this is the naughtiest thing she has ever done.In an earlier interview with a news portal, Aamir had shared that once he told Madhuri during Dil's shooting that he can predict the future of people by just looking at their hands. She believed him and extended her hand so that he could have a good look at it. Aamir pretended to study Madhuri's hand and then said that she is too emotional and believes people easily.
Before Madhuri could understand further, he said that this is the reason why people find it easy to make a fool out of her just like he is doing right now. Aamir spat at her hand after saying this. The Dangal actor then revealed that the Dhak Dhak girl, as Madhuri is popularly known by fans, didn't find this amusing. She ran after Aamir to beat him with a hockey stick as well.
'Dil' also starred actors like Anupam Kher, Saeed Jaffrey, Deven Verma and others.