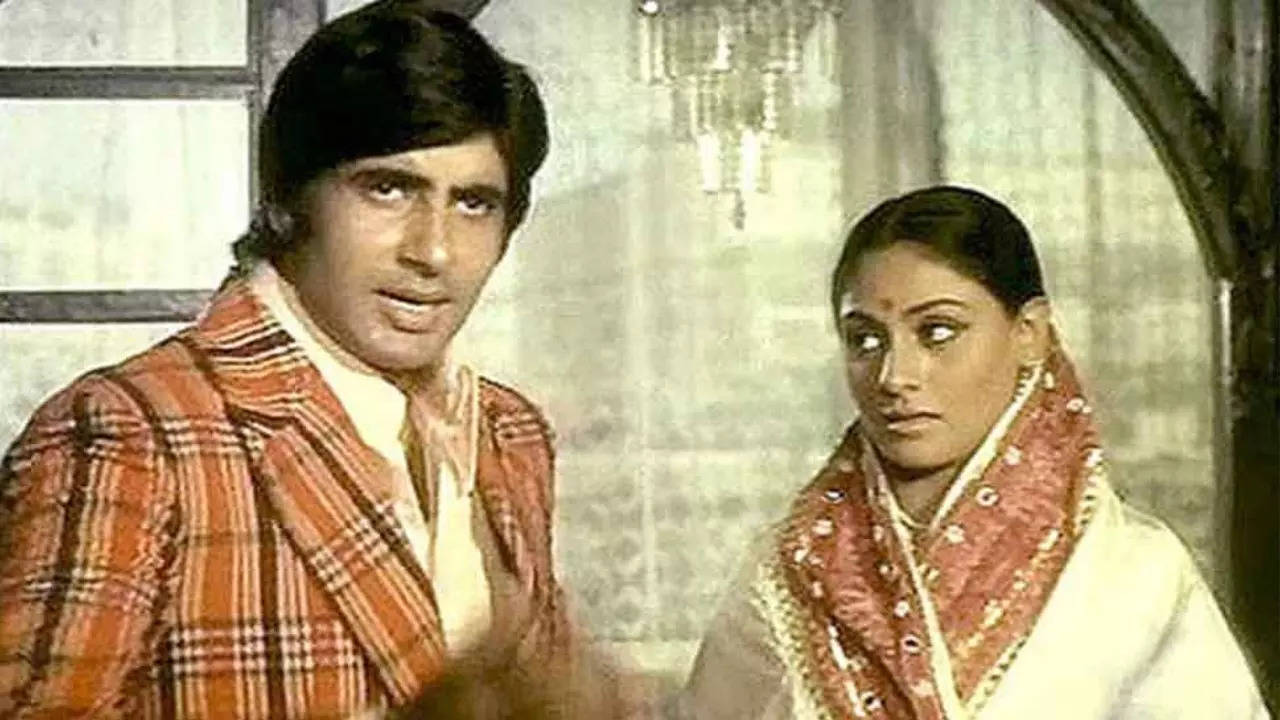 Amitabh Bachchan
and
Jaya Bachchan
starrer iconic film 'Abhimaan' had released on July 27. This Hrishikesh Mukherjee film completes 50 years today and is considered one of the best films of Big B and Jaya Bachchan together.
What also makes this one perhaps more special to them is that they had also gotten married in real life around the same time that they were shooting for it.
Did you know that the couple shot for the climax of 'Abhimaan' a day after returning from their honeymoon? Bachchan had once shared this on social media. He revealed, "The last shot of the film of Jaya and me coming out of the theatre after singing the climax song, and the crowds mobbing and applauding us, was done the day after we returned from our honeymoon in London."
The couple had gotten married on June 3, 1973, after the success of 'Zanjeer'.
'Abhimaan' was a complex love story wherein Bachchan's character Sudhir's male ego is hurt when his wife Uma (Jaya) achieves fame and recognition for her singing. He is jealous of his wife's success. However, towards the film's climax, he realises his mistake and gets her back. The film ends with the couple singing 'Tere Mere Milan Ki Yeh Raina' on stage amidst huge applaud from the crowd. 'Abhimaan' also starred Asrani and Bindu and the songs of the film are considered classics till date.
Another trivia, from another iconic film is that Jaya Bachchan was actually pregnant while shooting for 'Sholay'.