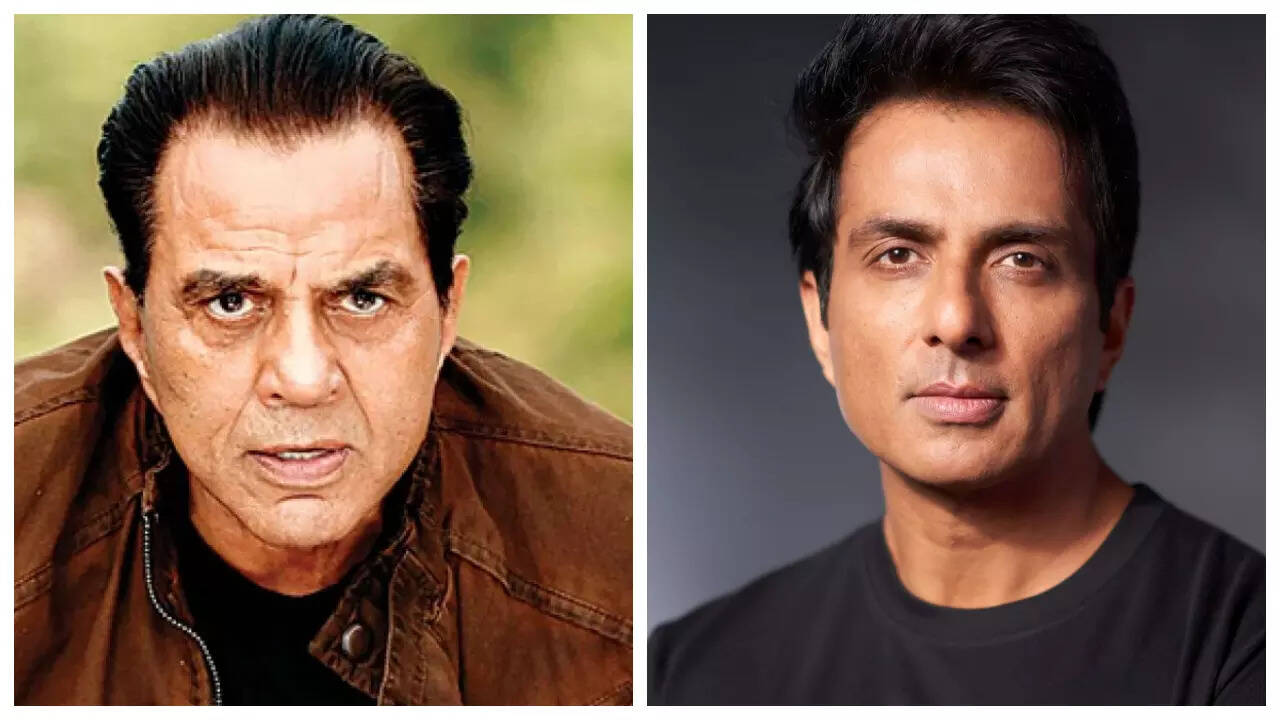 Bollywood
celebrities like
Dharmendra
, Sonu Sood and others took to their social media handles to express their anger towards the violence in Gurugram and NCR.
In one of the tweets, Dharmendra wrote, 'Ye qahar…. kiyon….kis liye ? Bakhsh de Maalik …ab ….. to bakhsh de….. ab bardaasht nahin hota'.
Check out his post here:

In another tweet, he added, 'Apne watan mein Teri duniyan mein mujhe aman skoon bhaichara chahiye'.A female fan shared a picture of herself and her child from a pilgrimage for Dharmendra. 'Deepa ji aapki duaon mein assr hai. Ji jaan se aap sab ko pyaar. sada khush rahein aap', he wrote.
Sonu Sood also took to his twitter handle and shared a couplet where he spoke about the real damage that the violence has caused.
Check out the tweet here:

It loosely translates to, "No one's home is burning, no one's shop is on fire. Only humanity is being set afire and man is watching."
Mobs tried to stop a Vishva Hindu Parishad (VHP) procession in Haryana's Nuh. Four people, including two home guards, died and many others were injured in the process. Mobs killed a cleric in a late night attack on a mosque, torched an eatery and vandalised shops as communal violence that began in Nuh. Security forces held flag marches in adjoining districts, while several peace committee meetings were organised.