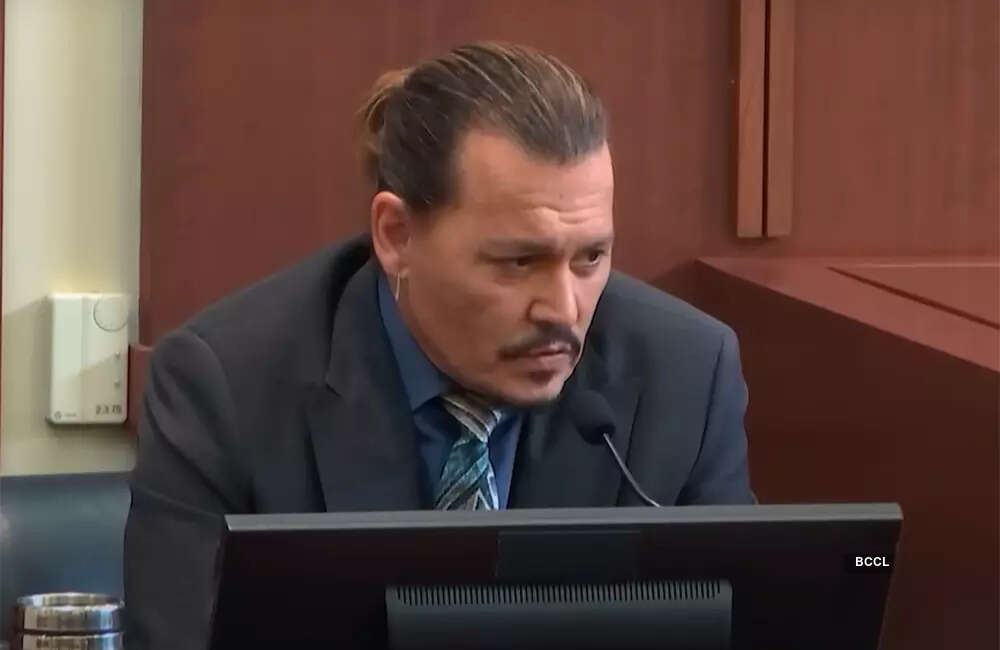 Story:
Depp V. Heard
revolves around the trial following Hollywood superstar
Johnny Depp
's lawsuit against his ex-wife, actress
Amber Heard
. He filed the lawsuit for $50 million after she published an op-ed in The Washington Post, where she referred to herself as a "public figure representing domestic abuse."
Review: The Depp vs. Heard case brought to light a significant aspect – that the trial's influence wasn't confined to the courtroom alone and it equally played outside the confines of the Virginia Fairfax Courthouse too. This documentary takes a closer look at the legal showdown between Johnny Depp and his former spouse, Amber Heard. Depp's lawsuit, seeking $50 million in damages, stemmed from Heard's op-ed piece published in The Washington Post. However, what truly set this trial apart was its live broadcast nature, which captured the attention of not just legal enthusiasts but also the general public and social media commentators and influencers. This widespread interest and ongoing discussion likely played a pivotal role in shaping the trial's outcome, ultimately leading to a verdict in favour of Johnny Depp.
This crime documentary essentially compiles all trial footage, along with social media commentary and influencer perspectives, in an attempt to create a coherent narrative. In simple terms, the entire documentary comprises curated footage from the courtroom trial, YouTube and TikTok clips, as well as archival interviews with the actors. It omits traditional commentary and relies exclusively on the information disseminated during the trial and subsequent discussions. While the documentary leans slightly in favour of Amber Heard, it ultimately highlights that Johnny Depp's victory in the case stemmed from the fact that many of Heard's claims presented in court appeared implausible. This outcome was further influenced by the extensive support and encouragement Depp received from a multitude of social media influencers throughout every stage of the trial.
While watching the documentary, it becomes apparent that the third prominent player, apart from Depp and Heard, was social media itself. Day in and day out, it covered the trial with a noticeable bias, magnifying and scrutinizing every mistake on Heard's part under a microscope. The role played by the media during the trial was astonishing, with many assuming the role of judges and delivering verdicts during the trial's initial stages. The documentary doesn't present anything novel; it reiterates what we already know. The hashtag #JusticeForJohnnyDepp trended for days during the trial, and the immense traction it garnered on social media platforms reached into the billions. However, the documentary suffers from the absence of a proper narration, which could have easily tied all the elements together.
On the flip side, the documentary also offers commentary on the current state of society to which we have been reduced. Certainly, Heard's actions in the courtroom and the evidence she presented were lacking in substance, but one must never forget that the trial centered around issues of domestic abuse. Unfortunately, this serious matter was belittled by many. The crux of the case is succinctly captured by a TikToker in the documentary, who aptly labelled the trial as "a PR campaign disguised as a defamation case." "Depp V. Heard" provides an average viewing experience, with its primary aim seemingly to capitalize on the wave of Depp mania.
Watch Depp v. Heard Trailer: Naresh Johnny Depp and Amber Heard starrer Depp v. Heard Official Trailer