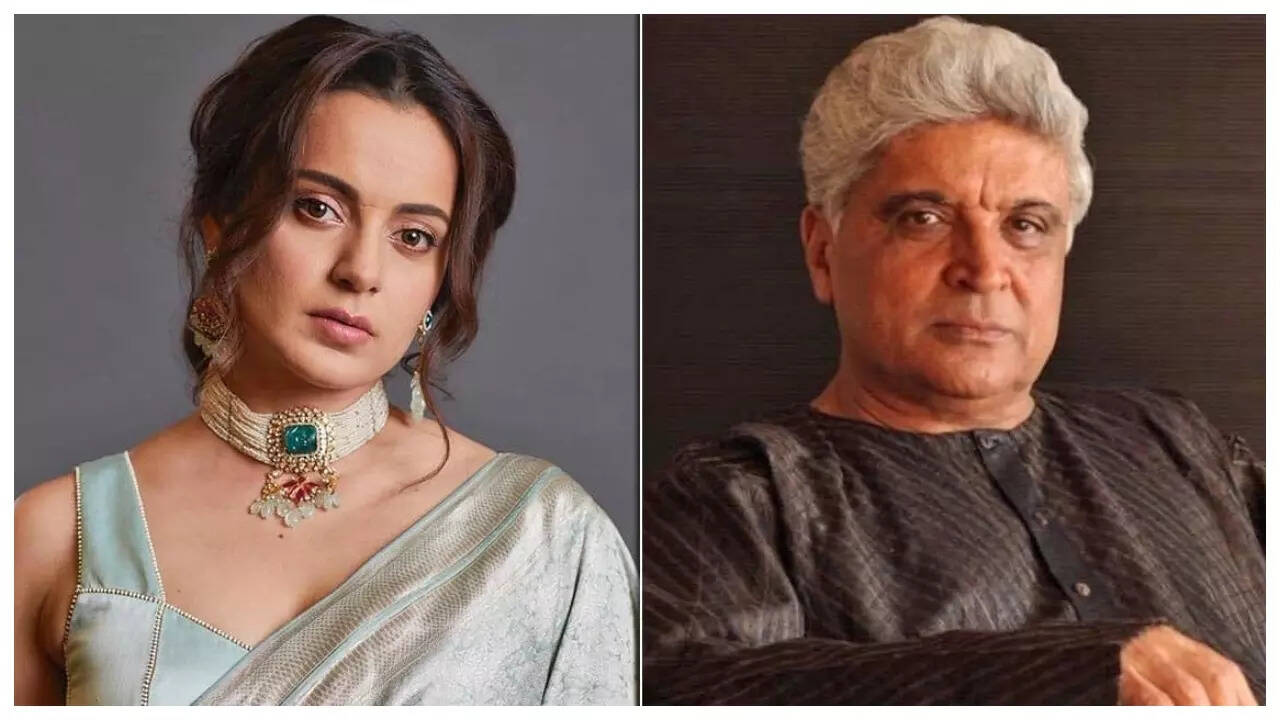 There has been a fresh development in the legal battle between Javed Akhtar and Kangana Ranaut. A magistrate court has summoned the famed lyricist under Sections 506 (criminal intimidation) and 509 (insult to the modesty of a woman) of the Indian Penal Code based on complaints filed by Kangana Ranaut. Akhtar has been asked to appear in court on August 5, reports India Today.
This matter dates back to 2021, when Kangana, in an interview, mentioned that Javed Akhtar pressured her to apologize to Hrithik Roshan, which led to the lyricist filing a defamation suit against her.
This was the time when both Hrithik and Kangana were embroiled in a controversy over alleged emails. On her part, Kangana filed an intimidation and insult complaint against Javed Akhtar.In the last hearing, Dr RameshAgarwal who is physician to Javed Akhtar, Kangana Ranaut and Roshans, was called in the court as a witness.He mentioned that the meeting took place between Akhtar, Kangana and her sister Rangoli, where he was also present. He also informed the court that Akhtar had spoken to him about the issues between the actors and how they should reach a settlement.
Dr Agarwal mentioned in court that the meeting lasted for about 20-30 minutes. Relaying the conversation, the news portal quoted Agarwal, "Javed told her, "Aapko maafi mangni padegi," (you will have to apologise)," Bharadwaj further stated, "Padegi ya Mangiye is the question ('You will have to apologise', or 'you seek forgiveness', that is the question)." post which Agarwal replied, "Aap maafi mangiye."
He also revealed that he was present for the meeting at the request of Javed Akhtar and the agenda of the meeting was that both actors would apologize to each other. Dr Agarwal also confirmed to Kangana's lawyer that the actress had never asked him to mediate in the dispute between her and Hrithik Roshan.