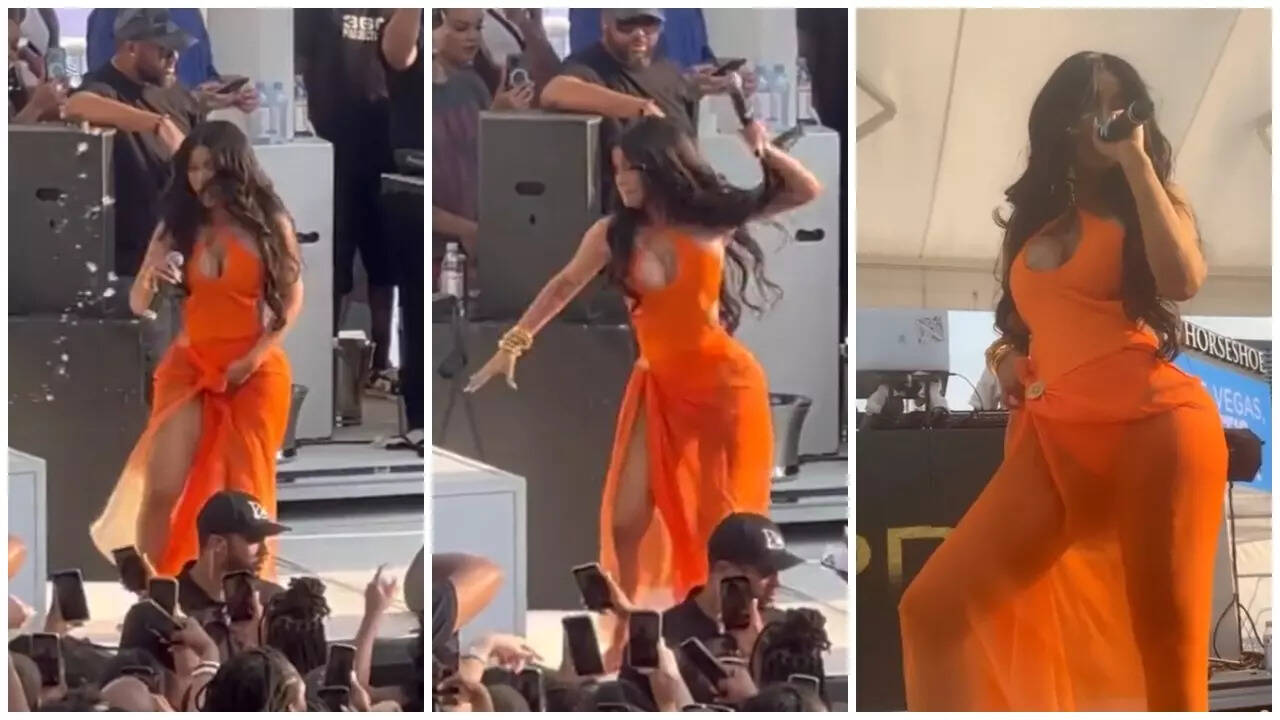 Cardi B is no stranger to controversies, and the rapper has found herself in another one, this time after she threw a mic at a woman who threw a drink at her during her performance at the Drai's Beach Club in Las Vegas.
In a viral video, a concertgoer was seen throwing a drink at Cardi B, who was in the middle of a set. Visibly shocked but only for a second, the rapper turned and hurled her microphone at the person while cursing her out, as members of her security team jumped into the audience.
Several posts on Twitter praised Cardi B's reaction, saying it was time that performers react aggressively to such attacks.
However, videos that were later shared online, hinted that there was a lot more to the story than just the woman splashing Cardi with her drink. A new video sees the rapper asking her audience to 'splash her down'. Dressed in a bright orange dress, she runs closer to the edge of the stage and says, "Throw that shit in my p***y b***h."
The clip then goes on to show the singer walking to the other part of the stage where the woman threw her drink at her. Cardi then hurls her mic at the woman, who in a new video, apologises and says "I'm sorry! I'm sorry!"
After Cardi's team escorted the woman out of the space, a video shows the star explaining the reason for her outburst. She says, "I don't wanna look that Ghetto b***h. I said, splash my p***y, not my face b***h."
Another video doing the rounds online claims that the rapper threw her microphone once again, this time, at the DJ at the end of her set in Vegas.
Twitterati had all sorts of reactions to the incident. While some reacted with memes, others shared videos of the rapper hurling objects in some of her previous music videos. "BRO ITS LITERALLY A CARDI THING WHY THEY MADD??" a fan asked.
Recently, pop star Bebe Rexha was struck in the head by a cell phone thrown by a New York concertgoer, and reportedly required stitches. And in London, someone threw a bag containing the ashes of her own mother at superstar Pink, according to media reports.