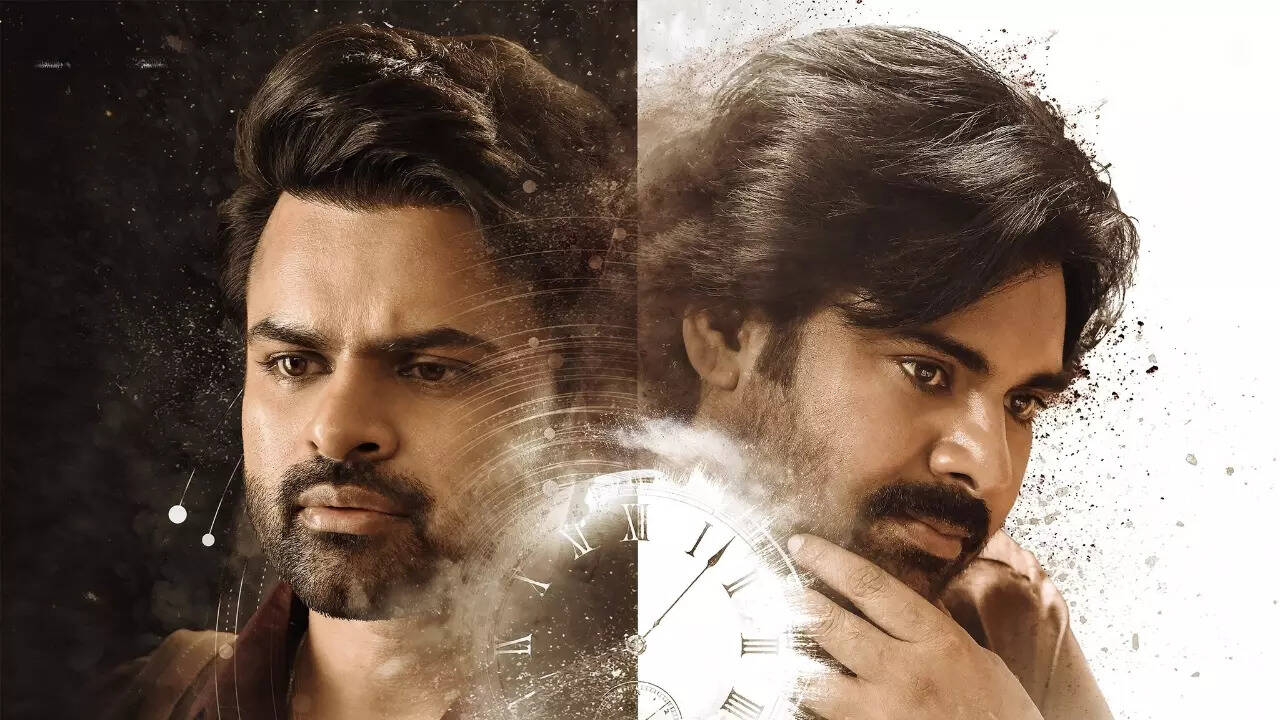 The much-awaited trailer of the Telugu movie 'Bro,' featuring the dynamic duo of Pawan Kalyan and Sai Dharam Tej, was recently released and has taken the internet by storm, amassing an impressive 10 million views in just 12 hours. The film, which is a remake of the Tamil movie 'Vinodaya Sitham,' promises to be an enthralling blend of thrilling action and side-splitting comedy, making it a must-watch for fans and moviegoers alike.
The storyline of 'Bro' revolves around an arrogant man, portrayed by Sai Dharam Tej, who is granted a second chance at life to rectify his past mistakes after meeting with an accident. In a unique twist, he encounters Pawan Kalyan, playing the personification of time itself. The on-screen chemistry and comedic timing between the uncle-nephew duo have left fans elated and eagerly awaiting the film's release.
While 'Bro' remains faithful to the essence of the original Tamil version, some modifications have been made to suit the Telugu audience. Sai Dharam Tej's character, unlike the one in the Tamil film, is portrayed as a younger individual constantly preoccupied with the concept of time.
The two-minute trailer captures the essence of the film, with Sai Dharam Tej's character Markandeya portrayed as a corporate employee constantly fretting about time. However, everything changes after the accident, leading to his encounter with Pawan Kalyan's enigmatic Time God character. The trailer promises an intense climax, keeping the audience on the edge of their seats, wondering about Markandeya's fate.
Adding to the excitement of the film are the supporting cast members, including Rohini Molleti as Mark's mother, Priya Prakash Warrier as his sister, Ketika Sharma as his girlfriend, and the ever-popular Brahmanandam, who portrays a priest with his iconic comedic flair.
Directed by Trivikram Srinivas, who has also provided the screenplay and dialogues, 'Bro' boasts exceptional cinematography by Sujith Vassudev, seamless editing by Navin Nooli, and captivating production design by AS Prakash. S Thaman's background music complements the film's essence, further elevating the viewing experience.
Pawan Kalyan's charismatic screen presence and vintage comedy timing make him a perfect fit for the role of the Time God, leaving audiences nostalgic for his iconic '90s characters. Sai Dharam Tej's endearing performance and chemistry with Pawan add depth to the narrative.
'Bro' is all set to hit the theaters on July 28. With its thrilling and comedic elements, the film promises to be a rollercoaster ride, captivating audiences from start to finish. As the trailer continues to garner more attention and anticipation, the stage is set for 'Bro' to become a blockbuster hit that will leave a lasting impression on Telugu cinema enthusiasts.