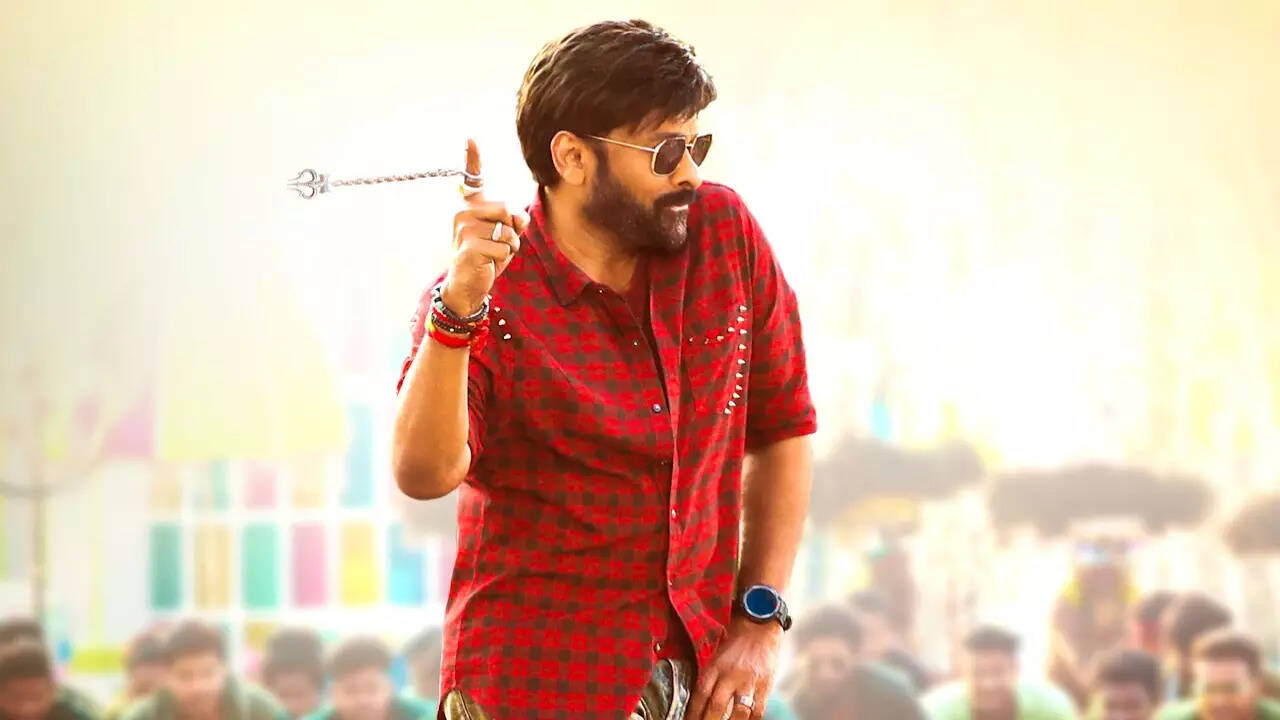 The highly anticipated release of 'Bholaa Shankar' had the film industry and fans alike holding their breath in excitement. With early predictions soaring as high as a staggering Rs 20 crore in earnings on its opening day, the bar was set incredibly high for this action-packed Telugu film. Unfortunately, as the curtains finally rose and the numbers came in, it became evident that Bholaa Shankar was destined for a different trajectory.
Read Also
'Bholaa Shankar' box office collection Day 3: Chiranjeevi starrer struggles to woo viewers, grosses over Rs 20 crore
On the second day, the film 'Bhola Shankar' earned Rs 7 crore at the box office. However, its earnings declined on the third day, with early estimates indicating only Rs 3 crore in earnings. Despite surpassing Rs 20 crore in total box office gross, it remains uncertain whether the film will manage
Rajinikanth's 'Jailer' emerges victorious over Chiranjeevi's 'Bholaa Shankar' in Andhra Pradesh and Telangana box office battle
Rajinikanth's film 'Jailer' has achieved remarkable success at the box office, crossing Rs 300 crore globally within four days of its release. Despite being a Tamil film, it has outperformed Chiranjeevi's 'Bholaa Shankar' in the regions of Andhra Pradesh and Telangana. While 'Jailer' is a commercial
Viral video: Chiranjeevi fans celebrate 'Bholaa Shankar' release with coconut smashing ritual
The highly awaited Telugu movie 'Bholaa Shankar,' featuring Chiranjeevi, Tamannaah Bhatia, and Keerthy Suresh, has been released in theaters. Fans displayed their excitement by sharing a viral video where they broke 156 coconuts over the movie's poster as a symbol of their devotion to Chiranjeevi.
The film, starring the charismatic Chiranjeevi, held immense promise. Chiranjeevi's name alone is often enough to draw a massive audience, given his established track record in the industry. However, even with such a star-studded cast and a considerable pre-release buzz, 'Bholaa Shankar' fell short of the initial expectations, garnering just Rs 16.25 crores on its debut.
Hopes were high, but the film failed to deliver, leaving fans and critics alike with mixed feelings. The unmet potential of 'Bholaa Shankar' left a sense of disappointment, as the movie failed to capitalize on the excitement that had been building up for its release.
As the film journeyed into its fourth day in theaters, its box office performance remained inconsistent. With a meagre Rs 2 crores in earnings, the movie struggled to find its footing. Sunday brought with it a glimmer of hope for a possible recovery, but once again, 'Bholaa Shankar' fell short, bringing in only Rs 5.1 crores at the box office. The overall picture was starting to paint a grim reality for the film.
Cumulatively, 'Bholaa Shankar' managed to scrape together a total box office tally of 23 crore rupees. This figure paled in comparison to the colossal earnings of its competitors during the same weekend. The likes of Rajinikanth's 'Jailer,' Sunny Deol's 'Gadar 2,' and Akshay Kumar's 'OMG 2' collectively reigned supreme, amassing a staggering 390 crore rupees between the 11th and the 13th of the month. These impressive numbers were reported by both the Multiplex Association of India and the Producers Guild of India.
Considering the film's reported budget of around Rs 80 crores, Bhola Shankar's current trajectory is not reassuring. With its global market earnings amounting to only Rs 33 crores, it's evident that the film is facing an uphill battle to break even, let alone turn a profit.
Directed by Meher Ramesh, 'Bholaa Shankar' is a remake of the 2015 Tamil movie Vedalam. The film boasts a star-studded cast including not only Chiranjeevi but also Tamannaah Bhatia, Keerthy Suresh, and Sushanth.