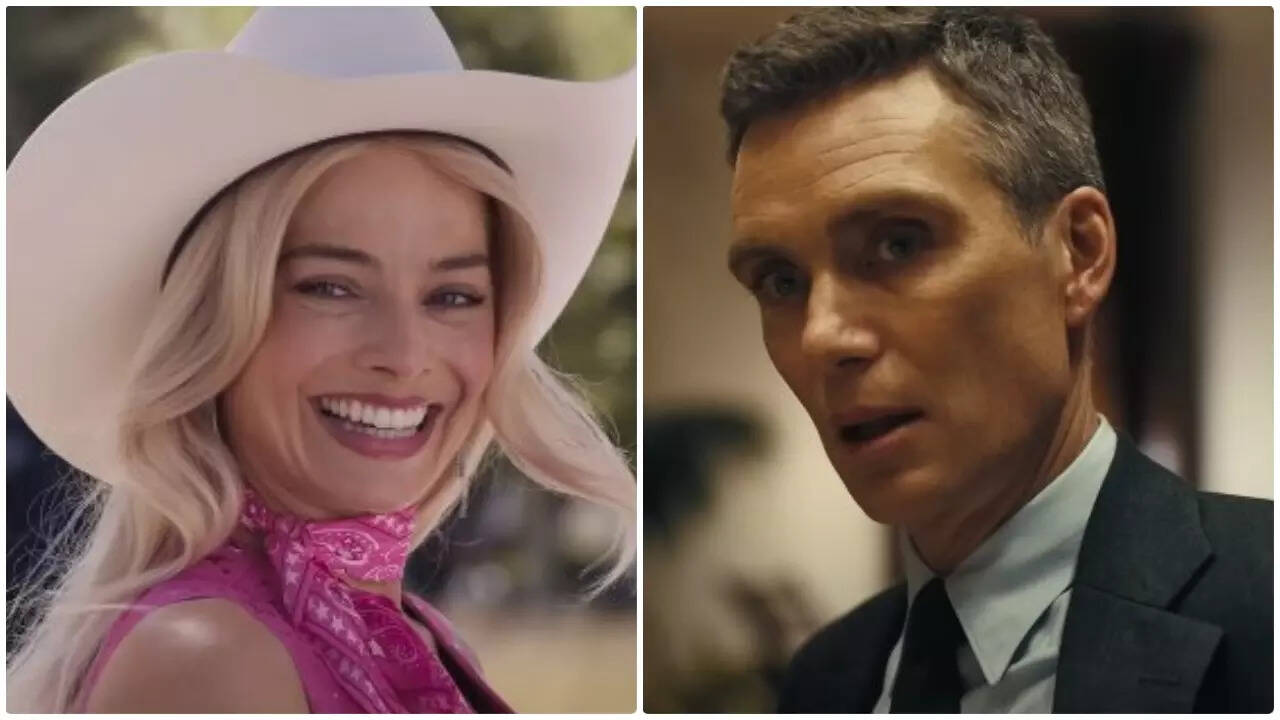 The 'Barbenheimer' weekend we have been waiting for is finally upon us.
Greta Gerwig
's 'Barbie' starring
Margot Robbie
and
Christopher Nolan
's 'Oppenheimer' starring
Cillian Murphy
will bring the fan frenzy to theatres this Friday, making way for one epic box office battle.
With regard to the hype and appeal for the new films, studios have released their predictions for the box office collections. Going by the early estimates, it seems that Barbie will top the opening weekend numbers keeping the 'A' rated Oppenheimer in second place.
Barbie, led by Margot, is expected to bring in an estimated $95 million to $110 million from 4,200 North American theatres, stated a Variety report.
Warner Bros. is projecting a more conservative $75 million to start, while rivals and exhibitors say it fetch an impressive $140 million weekend at the US box office. These numbers come in as a welcomed sign, considering that the movie cost an estimated $145 million to make.
Meanwhile, Nolan's Oppenheimer is predicted to earn a little less on its opening weekend, bringing in an estimated $50 million from 3,600 cinemas. Universal's historical biopic cost an estimated $100 million to make.
While buzz around both movies is great, cinema halls are bracing themselves to be hit by a pink tsunami as 'Barbie' opens with a vast marketing campaign.
Not even an actors' and writers' strike has been able to put brakes on the juggernaut, with Margot as Barbie, and
Ryan Gosling as her square-jawed boyfriend Ken, sending social media into a frenzy of fuchsia. With the movie hitting big screens across Europe on Wednesday, and North America on Friday, expectation is building at how director and indie film darling Greta Gerwig has tackled the subject of the doll who set unrealistic body standards for women.