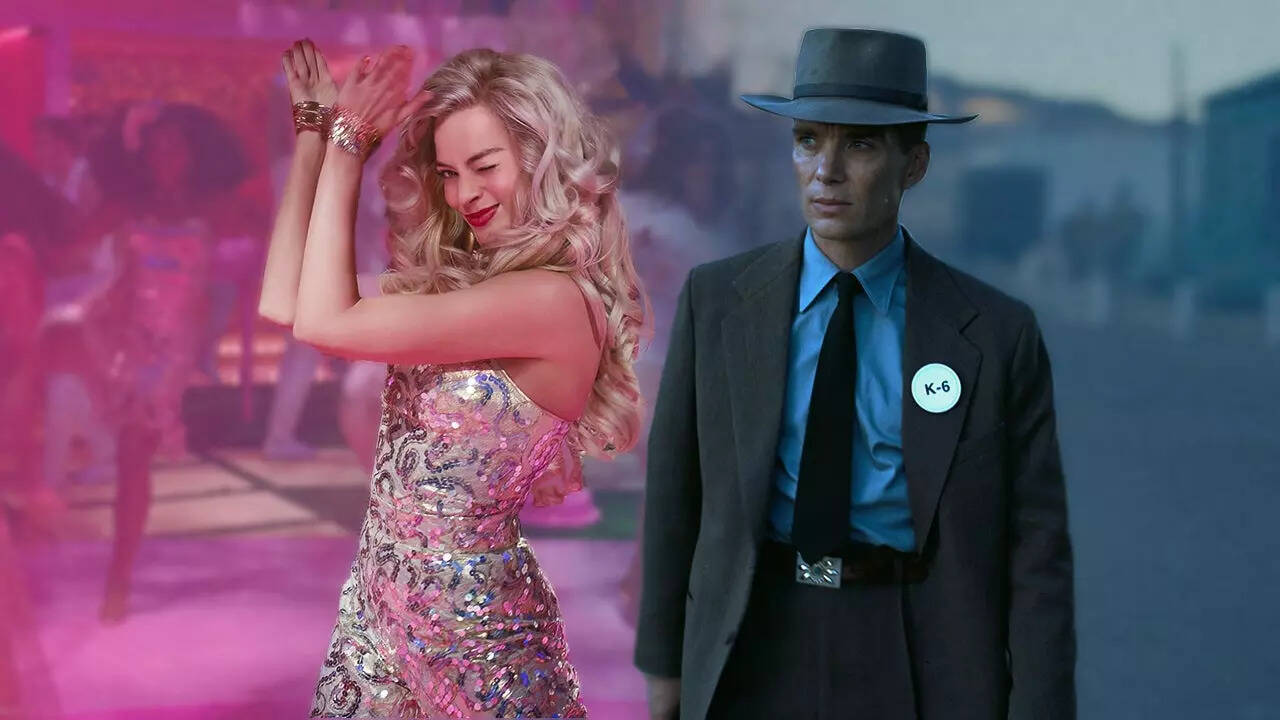 At least in India, the fantasy comedy Barbie, which is based on the Mattel doll, is losing viewers. On Monday, considered the opening day of the week for box office collections, the movie barely managed to bring in Rs 2.50 crore, according to industry tracker Sacnilk. The high of Rs 7.15 crores revenue from Sunday has significantly decreased. The reason why the movie is on a steady decline at the Indian box office is that Christopher Nolan's Oppenheimer has managed to attract much more viewers in India than Greta Gerwig's Barbie despite Oppenheimer having controversial content related to the Bhagavad Gita.
Read Also
Greta Gerwig makes box office history with 'Barbie'; records BIGGEST opening for female director
Greta Gerwig's 'Barbie' has taken over as the biggest box-office debut in the US and worldwide by a solo-woman director, raking in $337 million at the global box office. The film's collections surpass the collections made by the Anna Boden directed 'Captain Marvel' and Patty Jenkins' 'Wonder Woman'.
In 'Barbie,' 'Oppenheimer' smash success, audiences send message to Hollywood: Give us something new
"Barbie" and "Oppenheimer" have set a box office record by generating $162m and $82.4m respectively making the weekend box office earnings of more than $300m, making it the fourth-highest ever. The movies are neither franchise sequels nor reboots, but original movies that pushed the box office to
Fan makes a loving confession to Tom Cruise at Mission: Impossible 7 premiere – watch video
Since 1986, when he scored a major hit with the first international blockbuster Top Gun, Tom Cruise has become one of the most adored Hollywood actors. He earlier had moderate hits with films like Risky Business, All the Right Moves, The Outsiders, Legend, and more. Watch this sweet video of a fan's
To elaborate more, Barbie, which stars Margot Robbie and Ryan Gosling began its run with decent figures of Rs 5 crores. It made a total of Rs 18.65 crores during the weekend, and after earning Rs 2.50 crores on Monday, the movie has made a total of Rs 21.15 crore in India. In comparison, Oppenheimer, which stars Cillian Murphy, Robert Downey Jr. and Emily Blunt has made Rs 55.75 crores in the first four days of its release.
Surprisingly, at the international box office, Barbie has raced way ahead of Oppenheimer. Barbie generated $182 million from 69 different countries, contributing to a $337 million worldwide weekend, according to the Associated Press on Monday. The majority of Oppenheimer's collections seems to have come from India with $93.7 million from 78 regions, bringing in a total of $174.2 million worldwide.
The collections of Barbie and Oppenheimer bring in good cheer to multiplexes in India who had been experiencing a dry spell except for the releases of Pathaan, Zara Hatke Zara Bachke, Mission: Impossible 7 and Fast X.