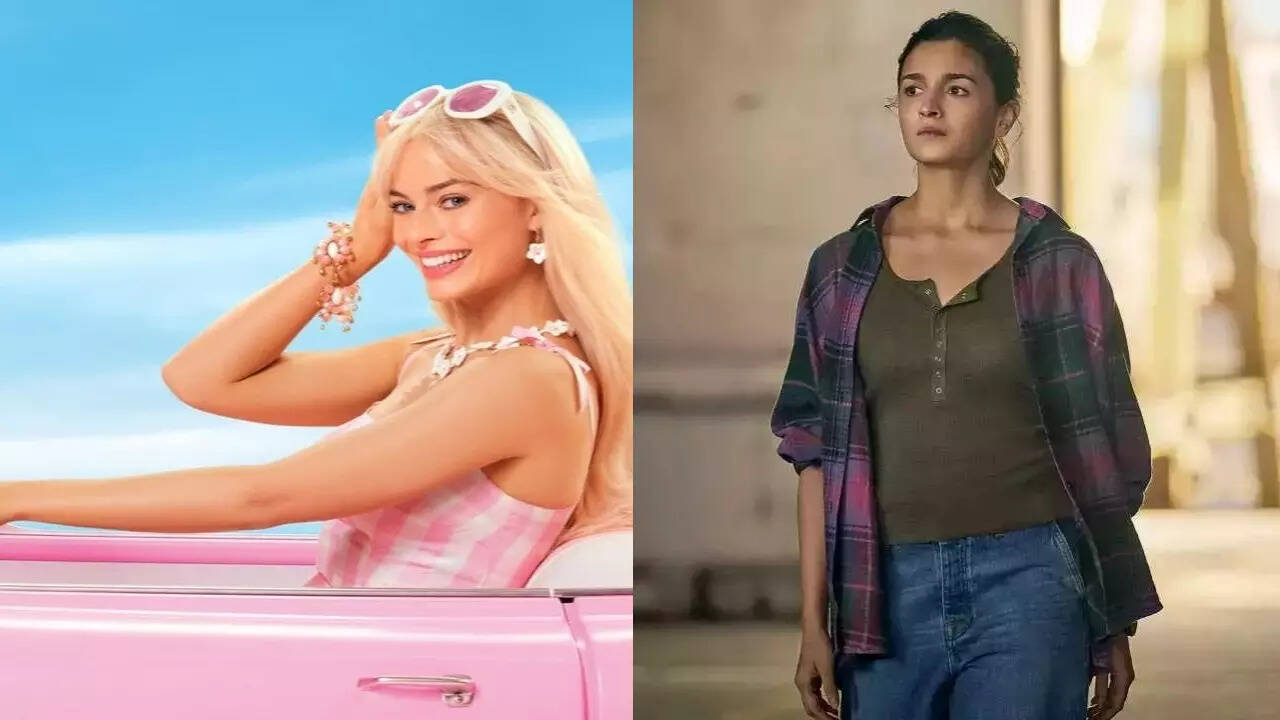 Barbie hits a billion, Alia Bhatt's Hollywood debut: Check out the newsmakers of the week
Last week, Barbie hit the billion dollar mark in less than three weeks after its release. While another amazing entertainer, Taylor Swiftwound up the American leg of her popular Eras Tour. But not everyone had reason to celebrate. Sandra Bullock who spread smiles with her roles in Speed and Miss Congeniality suffered a personal loss. Closer home, Alia Bhatt is all set to step out into the international spotlight.

Barbie hits a billion
Barbie became the first film helmed by a woman director, Greta Gerwig, to hit the one billion dollar mark worldwide at the box office. Margot Robbie as producer and lead actor carries the film along with her portrayal of Barbie who steps out from a fairy-tale pink universe out into the real world.
Taylor Swift wraps up her Eras Tour
After her 2018 Reputation Stadium Tour, this was Taylor Swift's second sell-out tour that began on March 17 with the American leg of the tour concluding in August. Celebrities – actors, musicians and singers, besides politicians and billionaires danced and sang along as 'Swifties' in stadiums around the USA.
Sandra Bullock loses her partner
The Oscar-winning Bullock lost her partner, Bryan Randall after his prolonged battle with ALS (amyotrophic lateral sclerosis). The two met in 2015 and were like soulmates. Sandra and Randall had chosen to keep their relationship very private, although they made a few red carpet appearances together.

Alia Bhatt makes her Hollywood debut
Alia made her first Hollywood appearance in Gal Gadot's Heart of Stone essaying the role of an internet villain, Keya Dhawan. Gal Gadot veers away from her superhero role of Wonder Woman to essay a more earth-bound secret agent entrusted with saving the world. The two ladies, Gal Gadot and Alia Bhatt have been appearing in several social media posts and videos to promote the film.
Riley Keough
Elvis Presley's pretty 34-year-old grand-daughter, Riley Keough is taking the King's legacy forward, not just as a singer but also as the official caretaker of Graceland, the singer's legendary home. After a battle with her grandmother over the property, she has taken charge of the estate identified with rock and roll. It officially belonged to Lisa Marie Presley till she passed away earlier this year.