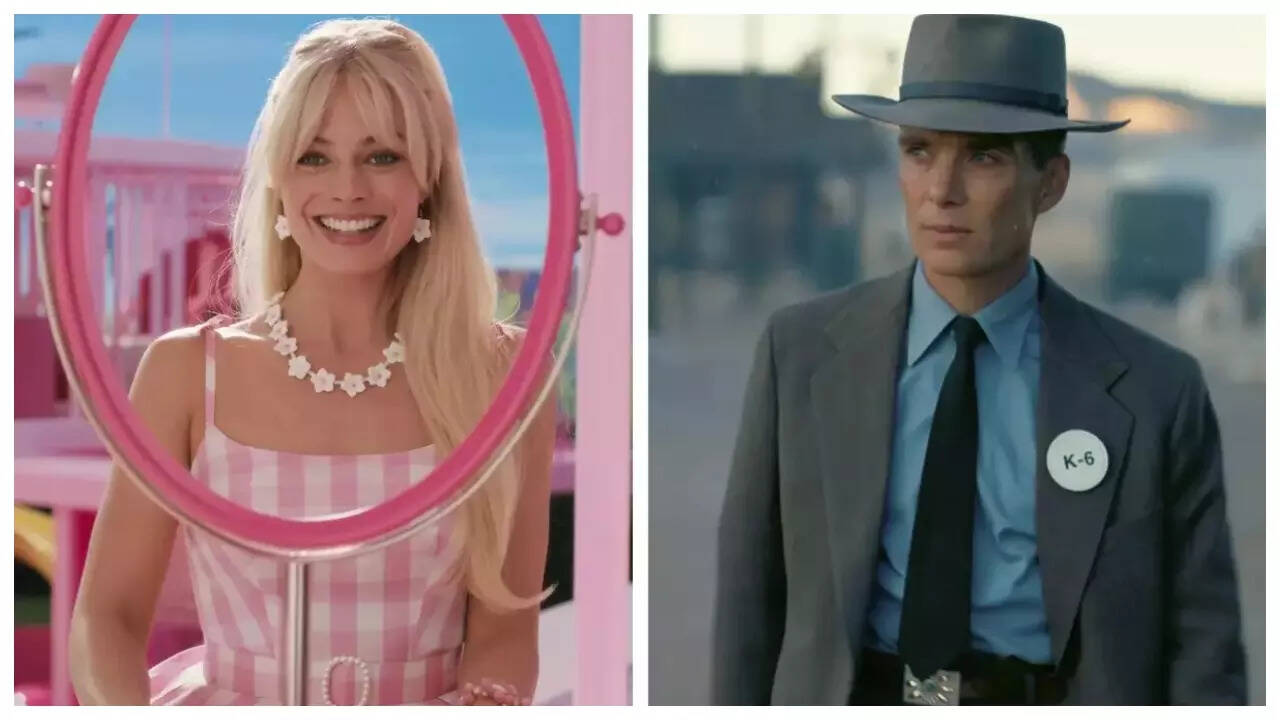 "Barbie" dominated North American box offices for a fourth consecutive week, industry estimates showed Sunday, as director
Greta Gerwig
continues to bust industry records.
Gerwig, who with "Barbie" had already become the first solo woman director to rake in more than $1 billion at the global box office, this week became the highest-grossing woman director of all time in the domestic market, according to The Hollywood Reporter.
Read Also
Did you know why Barbie bombed at the South Korean box office? Find out
The West has welcomed everything South Korean, including their popular web series, movies, and K-pop, but the South Koreans haven't reciprocated that with Greta Gerwig's Barbie. Since its debut more than three weeks ago, the otherwise extremely popular film starring Margot Robbie and Greta Gerwig
Barbie hits a billion, Alia Bhatt's Hollywood debut: Check out the newsmakers of the week
Last week, Barbie hit the billion dollar mark in less than three weeks after its release. While another amazing entertainer, Taylor Swift wound up the American leg of her popular Eras Tour. But not everyone had reason to celebrate. Sandra Bullock who spread smiles with her roles in Speed and Miss
'Gadar 2' box office collection Day 2: Sunny Deol starrer declared a BLOCKBUSTER as film earns Rs 80.50 crore
Sunny Deol-starrer 'Gadar 2' has reportedly been declared a blockbuster hit, after earning around INR 80.50 crore in the opening weekend. The movie, directed by Anil Sharma, has recorded the second highest earning for a film this year with INR 39 crore in day one, followed by around INR 41.50 crore
Industry watcher Exhibitor Relations estimated this weekend's haul for "Barbie" at $33.7 million, bringing its domestic total to $526 million.
Gerwig is currently vying against Jennifer Lee, who co-directed the animated sequel to Disney's "Frozen" with Chris Buck, to be the highest-grossing woman director of all time at the global box office.
Starring Margot Robbie as the iconic doll and Ryan Gosling as boyfriend Ken, "Barbie" has earned a whopping $1.2 billion worldwide.
Universal's "Oppenheimer," a historical drama about the development of the atomic bomb, regained its second-place position, with the other half of the "Barbenheimer" phenomenon taking in an estimated $18.8 million over the weekend.
Last week "Oppenheimer" had been beaten by the Warner Bros. monster flick "Meg 2: The Trench," which fell to fourth this week with an estimated $12.7 million.
The success of "Barbie" and "Oppenheimer" has come amid a backdrop of turmoil in Hollywood, as a historic double-strike by writers and actors has brought productions to a halt.
Both unions are renegotiating their collective contracts with studios to demand better pay, guarantees to limit the use of artificial intelligence and other working conditions.
While on strike, union rules prohibit actors from promoting their films, imperiling the marketing events for upcoming releases as talks show no end in sight.
Third place this weekend went to Paramount's animated "Teenage Mutant Ninja Turtles: Mutant Mayhem," up one spot from the week before with $15.8 million.
In its debut weekend, Universal's vampire film "The Last Voyage of the Demeter" took a frighteningly distant fifth place, at just $6.5 million.
Based on Bram Stoker's classic "Dracula," the period film takes place on a doomed ship transporting the blood-sucker from his Eastern Europe home to England.
"This is a weak opening for a horror film based on a chapter of the legendary Dracula story," said analyst David A. Gross.
With poor reviews and an estimated budget of $45 million, the film is a "difficult sell under any conditions," he added.
Rounding out the top 10 were:
"Haunted Mansion" ($5.6 million)
"Talk to Me" ($5.1 million)
"Sound of Freedom" ($4.8 million)
"Mission: Impossible – Dead Reckoning Part One" ($4.7 million)
"Indiana Jones and the Dial of Destiny" ($900,000)