Internet memes referencing the films "Barbie" and "Oppenheimer" have sparked anger online in Japan, the only country to ever have been attacked in wartime with nuclear weapons.
One film is about a wildly popular children's doll and the other is a biopic about J. Robert Oppenheimer, one of the creators of atomic weapons.
Memes shared on social media combined images from both, with one showing a cheering Barbie on the shoulders of Oppenheimer, against the backdrop of an apocalyptic blast.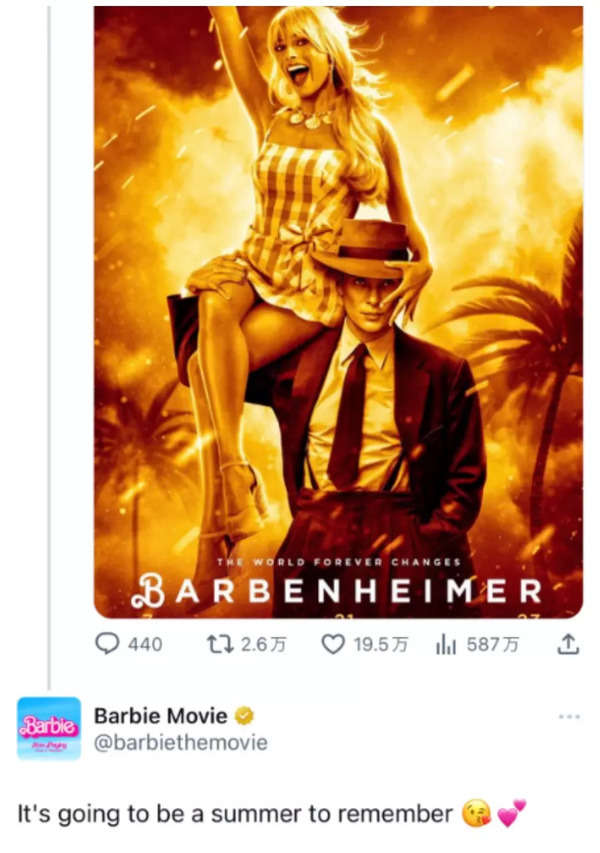 "Do they know how many people died when that mushroom cloud appeared?… Don't have fun with the atomic bomb," said one irate Japanese social media user, using the hashtag #NoBarbenheimer.
Around 140,000 people died in Hiroshima and 74,000 in Nagasaki when the United States dropped atomic bombs on the two Japanese cities days before the end of World War II in 1945.
"We just want (the US) to know what kind of devastation the two atomic bombs caused before speaking, not just for Japan but also for the world," wrote another user.
The official account of the "Barbie" movie on Twitter, replied to one such image, saying: "It's going to be a summer to remember" accompanied by a blowing kiss emoji.
The message, which on Tuesday was no longer visible, prompted Warner Bros. Japan, the local distributor of "Barbie", to apologise.
"We apologise to those who were offended by this series of inconsiderate reactions," Warner Bros. Japan said in a statement.
The distributor also said the replies by the US official account were "extremely regrettable", adding they are urging the headquarters to "take appropriate action".
However, the apology didn't stop angry Twitter users from hitting back by sharing edited posters featuring Margot Robbie's Barbie smiling and waving on the shoulders of Osama Bin Laden. Another even posted a Barbie movie poster template with the image of the Twin Towers from the 9/11 terror attack in the USA.
"What do you think of this image? What you are doing is the same as this. Shame on you," wrote a Twitter user.
Another even shared an animated movie clip that details the horrifying effects tha the atomic blasts had on the people of Japan. Sharing the clip along with a photo of Margot and director Greta posing with a poster of Oppenheimer, a social media user commented, "Now in Japan, Barbie is a symbol of a sadistic racist who mocks atomic bomb victims. It's hopeless to make money in Japan"
Sharing another viral plea on their handle, a Twitter user wrote, "Please, please stop use of the mushroom cloud meme. It's not a joke. In August 1945, atomic bombs were dropped on Hiroshima (6th) and Nagasaki (9th). We should know what happened in Hiroshima and Nagasaki. Atomic bomb is too terrible."
"Barbie" is due to be released in Japan later this month, but no date has been set for "Oppenheimer". Both films have been major box-office success and earned a collective total of over $1 Billion in the first week of its release. Barbie is currently in the lead, with a total earning of over $700 million, while Oppenheimer collected an estimated $400.