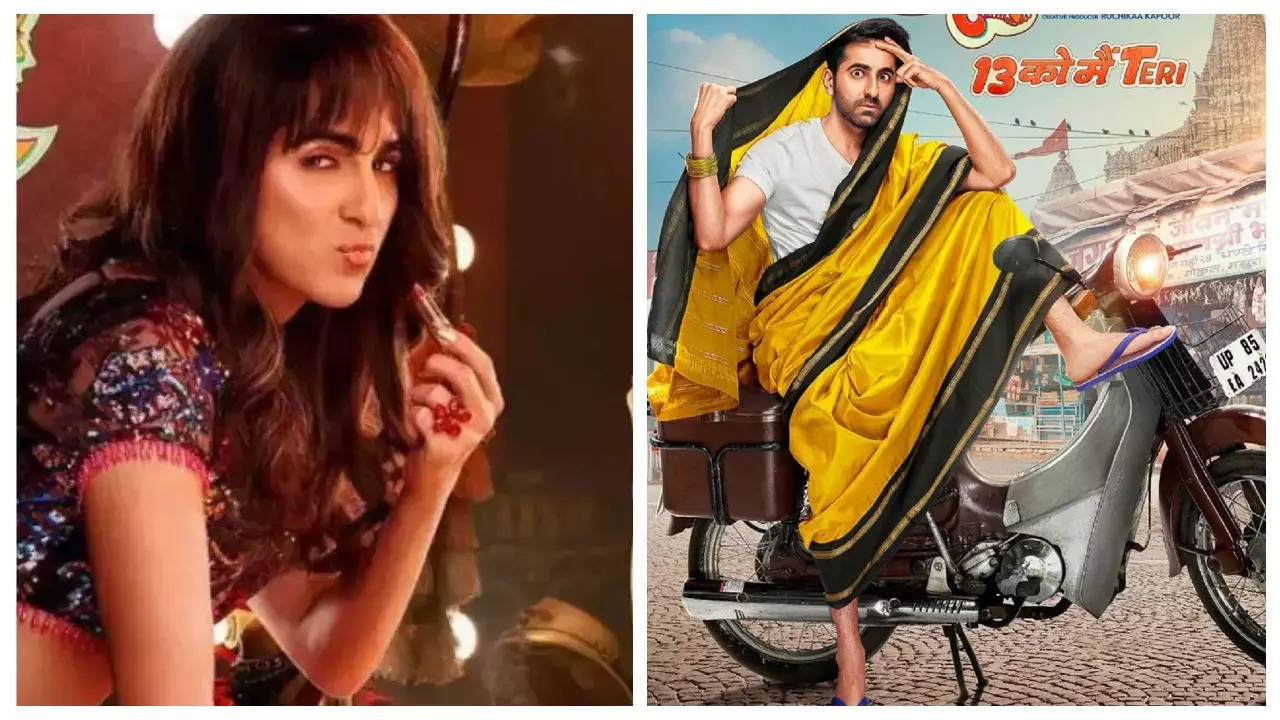 The first look of Ayushmann Khurrana's much-anticipated film '
Dream Girl
2' has created quite a lot of buzz among fans. The poster introduces Ayushmann Khurranain double roles. He is seen dressed in a lehenga in one of the looks and in the second look, the celebrated actor is dressed in a rather casual outfit. While people are eagerly waiting for the second installment of the 2019 film 'Dream Girl' the excitement bar is quite high already.Just like others, senior actorRajatava Dutta is also looking forward to seeing Ayushmann onscreen magic in the film, and according to him, over the years the versatile actor has challenged the norms, pushing the boundaries of character portrayal and created a space for authenticity, relatability, and societal relevance.
Championing Realism and Social Relevance
Rajatava feels that, unlike the larger-than-life heroes who dominate the silver screen, Ayushmann Khurrana's filmography is dotted with characters that echo the lives of ordinary people. "By choosing roles that tackle societal taboos, challenging social norms, and raising awareness about pertinent issues, he has become the voice of change. From movies like 'Vicky Donor', which focused on sperm donation, to 'Article 15', addressing caste-based discrimination, and 'Shubh Mangal Saavdhan', tackling erectile dysfunction, Ayushmann's portrayals bring social issues to the forefront," he explained while speaking to ETimes.
Breaking the Mold of Masculinity
Traditionally, Bollywood heroes have adhered to a particular brand of masculinity, often epitomized by physical prowess and charisma. However, Rajatava points out that Ayushmann Khurrana, with his boy-next-door charm and unassuming demeanor, has broken free from this mold, "His ability to portray vulnerable and sensitive male characters has garnered widespread appreciation. By shedding the layers of toxic masculinity, Ayushmann has given space to a new kind of hero, one who is unafraid to show his emotions and embrace his imperfections."
Venturing into Unconventional Roles
In an industry where typecasting is common, Ayushmann Khurrana has emerged as a torchbearer for experimentation. "He has taken on roles that defy conventional Bollywood tropes, portraying a gay man in 'Shubh Mangal Zyada Saavdhan' and a visually-impaired pianist in 'Andhadhun'. Through these ventures, he has not only showcased his versatility but also challenged the industry to embrace fresh narratives and diverse characters," adds the Bengali actor.
Giving Voice to the Unheard

Apart from his on-screen prowess, the popular actor has leveraged his position as a celebrity to amplify the voices of the unheard. "Whether it's advocating for LGBTQ+ rights, mental health awareness, or environmental conservation, he has used his influence to initiate important conversations and bring attention to critical issues," feels Rajatava.
Meanwhile, on the work front, Rajatava Dutta who was recently seen in two Bengali films 'Aador' and 'Shibpur' has a slew of interesting projects in hand. He recently wrapped up the shooting of Kamaleswar Mukherjee's upcoming film 'Ami Amar Moto' which also stars Jeetu Kamal and Srabanti Chatterjee in the lead.