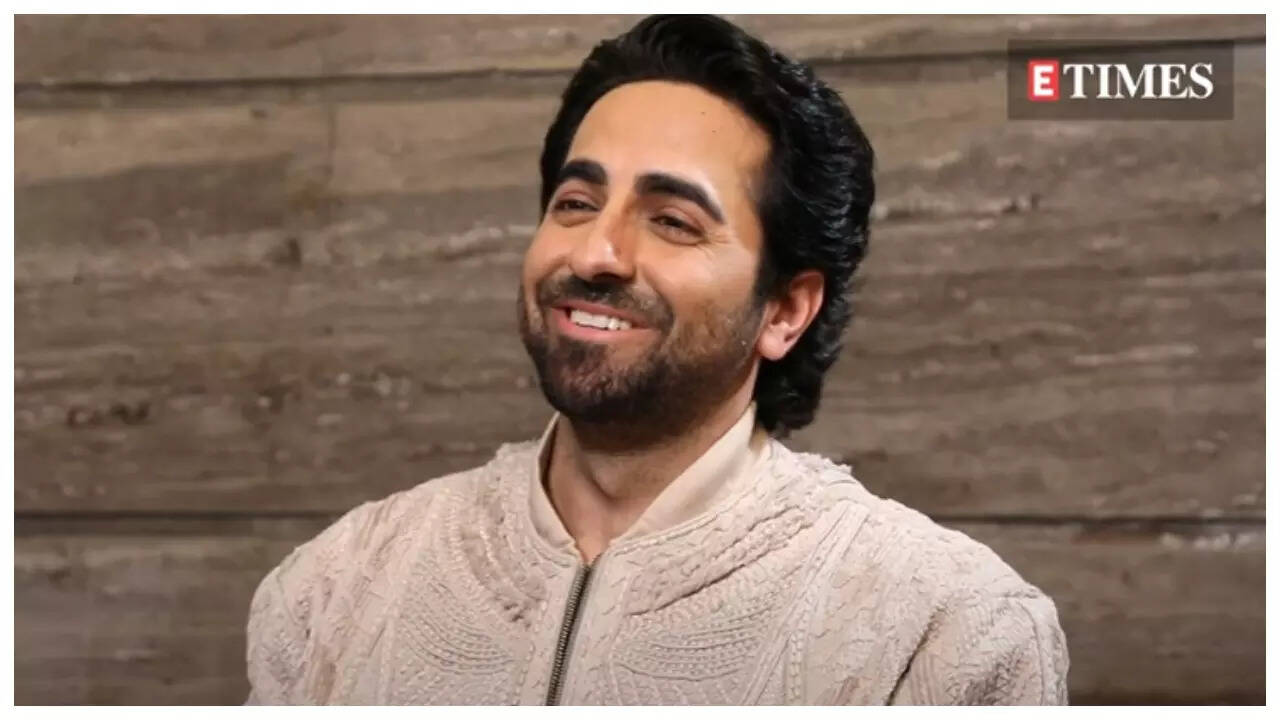 Bollywood star Ayushmann Khurrana will be back on the big screens with the second instalment of his blockbuster film 'Dream Girl'. This time around, the star will trade in his headset for sarees and lehengas as he quite literally brings his character Pooja to life, complete with a wig, waxed chest and husky voice.
Ahead of the film's theatrical release on August 25, ETimes sat down for a chat with the lead actor, who is all set to embrace his inner diva.When asked about bringing his alter ego Pooja back with an extra dash of drama, Ayushmann said, "I'm not back."
He then went on to explain, "It's the new avatar of Pooja. You didn't see Pooja in real flesh and blood."The film is a follow-up to the 2019 comedy-drama which featured Khurrana as a man who makes a living with his female voice impersonations. Revealing how voicing Pooja is different from stepping into her skin, the actor says, "This time, Pooja is a girl. So, that's the difference between the first and the second one, majorly. In the first movie, you could hear Pooja's voice but now you even get to see her."
The film's trailer that dropped online early this month, received an overwhelmingly positive response from the fans for the first film. While the fans know why they will be rushing back to theatres this Friday to watch the film, we had to ask Ayushmann what his family was most looking forward to watching in this sequel. "They hardly see my films," the actor confessed, prompting his shocked co-star Ananya Panday to ask, "Even Tahira?"
"Yes, she does," he added.
With all the chatter about the actor's turn as a female character, we had to ask about the inspiration behind the role. To this, Ayushmann shared, "I think it's just the observation of life. The people you hang out with, the girls, boys, everything. I think whatever you observe or the lived experience, I think you incorporate into your films. Though I had no experience of playing a girl on screen, whatever observations I have made in life really worked."
"And it's basically Raaj's vision. He's so good with comedy and he owns this genre, I think. I just followed him," he concluded.
Directed by Raaj Shaandilyaa, 'Dream Girl 2' also stars Ananya Panday, Annu Kapoor, Paresh Rawal, Vijay Raaz, Manoj Joshi, Rajpal Yadav, Seema Pahwa, Manjot Singh and Abhishek Banerjee.