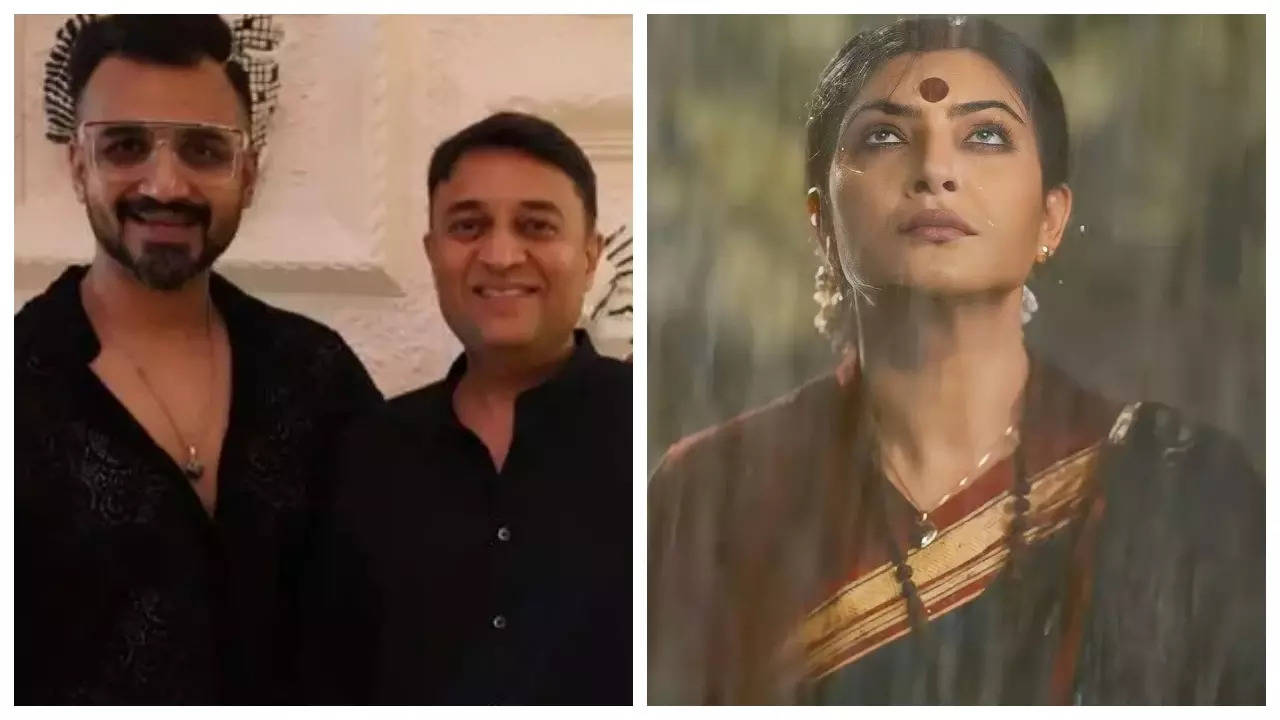 On Monday, fans got to feast their eyes on the compelling and inspiring new web series 'Taali' starring
Sushmita Sen
in the lead as transgender activist Shreegauri Sawant. In an Instagram post, the actress dropped the trailer of the upcoming series and wrote, "Gauri aa gayi hai. Apne swabhimaan, sammaan aur swatantrata ki kahaani lekar. #Taali – Bajayenge nahi, bajwayenge!"
The clip shares glimpses from the endearing story of Shreegauri's life with all its trials and tribulations.
The moving trailer also touches upon her daring transformation from Ganesh to Gauri and the discrimination she was subjected to while she fearlessly pursued her dream of becoming a mother.Ahead of the trailer launch, ETimes sat down for a candid chat with Arjun Singgh Baran and Kartk D Nishandar, the creators of the series, who revealed the lengths their leading lady went through to bring this story to life. In March, Sushmita shocked fans when she revealed that she suffered a massive heart attack and had to undergo an angioplasty. Despite the health scare, Arjun and Kartk said, "In eight days, she was back in the dubbing studio."
Recalling the tense days following news of her heart attack, Arjun and Kartk said, "Her health scare happened after the shoot. We shot for the entire thing, then she moved on to her next shoot – Aryan 3. She was in Jaipur, and that's when she got the heart attack. They flew her back in 45 minutes and they immediately rushed her to do the operation."
"In eight days, she was back in the dubbing studio," they said and added, "The show demands a lot of voice modulation, shouting and changes in tone. But she just pulled it off!"
The two also revealed that they advised the actress to take time off, but she assured them she would be back within 3 days."
"After three days, she said, 'No, I'm okay'. So then eight days later, she was back. It's amazing," they said.
Shreegauri Sawant also lauded the actress for the way she brought her story to the big screen. "After interacting and looking at the effort Sushmita Sen put to get my nuances right, I cannot think of anyone else doing justice to my character. She has portrayed my journey with so much authenticity. I am grateful to the makers and the entire team of the show for showcasing an important story. This is not just my journey; this is the journey and the ordeal of my people, and many people around me, who are fighting for basic rights in society," Sawant said in a statement.
The series will depict the court battle that led to the inclusion and identification of the third gender on every official document in India.
Directed by National award-winning director Ravi Jadhav, and written by Kshitij Patwardhan, 'Taali' will stream on August 15.