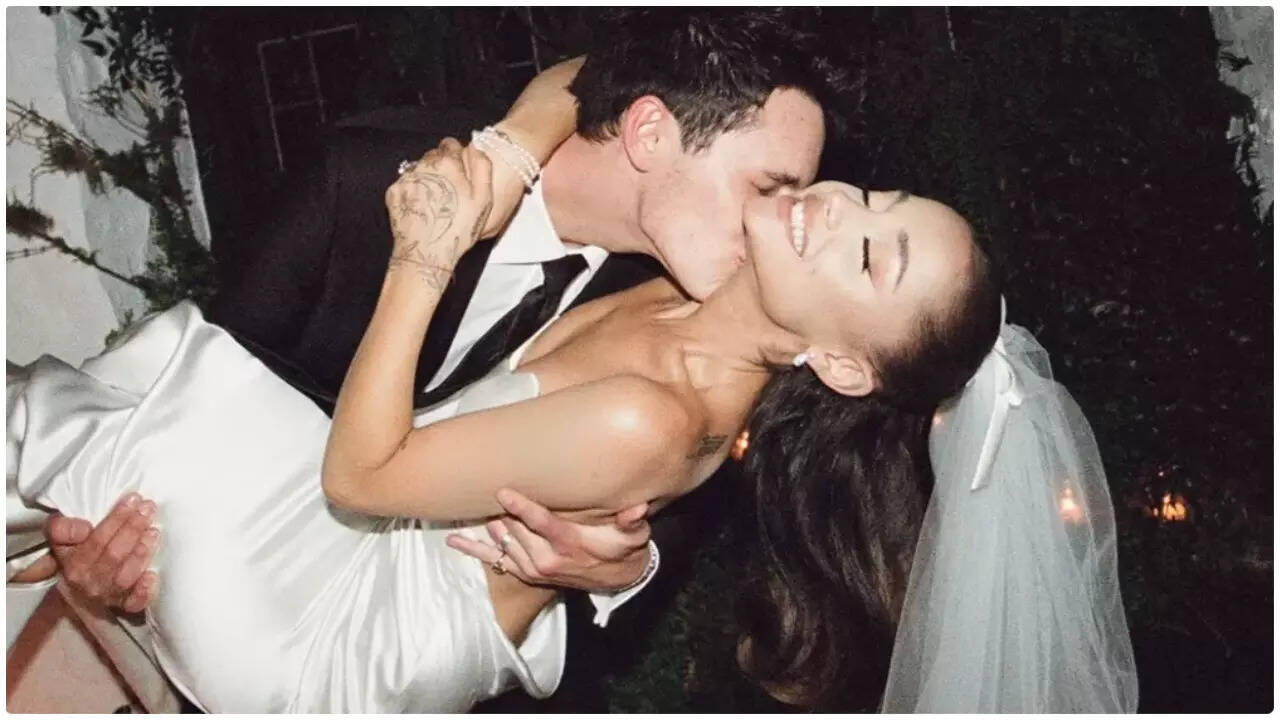 Singer Ariana Grande and her husband Dalton Gomez have reportedly parted ways, just two years after tying the knot. The 30-year-old singer-actress and her 27-year-old luxury real estate agent hubby reportedly separated earlier this year, but continue to remain friends.
Rumours about trouble in paradise grew after the 'Wicked' star was spotted at the Wimbledongames without her wedding band or engagement ring.She attended the epic final match with her co-starJonathan Baley.
According to a report on TMZ, Ariana and Dalton hit a rough patch a few months ago and split in January. They, however, did try to reconcile, but according to People magazine, decided to work on their friendship.It was smooth sailing for the couple in the first year of their marriage, but sadly, things took a turn for the worse after they hit a rough patch and weren't able to recover.
The star couple began having 'issues' much before Ariana left to London to shoot for her upcoming film 'Wicked'. Surces told the publication that a divorce is 'likely' as the two have not really been able to resolve their issues.
According to their friends, Ariana and Dalton's scheduling conflicts also came in the way of their marriage. Since trying the knot in 2021, the couple hit several rocky patches but pulled through.
Unlike other celebrity breakups, their decision to split was 'mutual'. Page Six reports that the couple has already arrived at a decision to divorce, but want to remain best friends. Their families have also been supportive through this difficult time.
Ariana and Dalton have not yet addressed rumours of the split. Her last post with her husband was posted on social media back in November 2022.