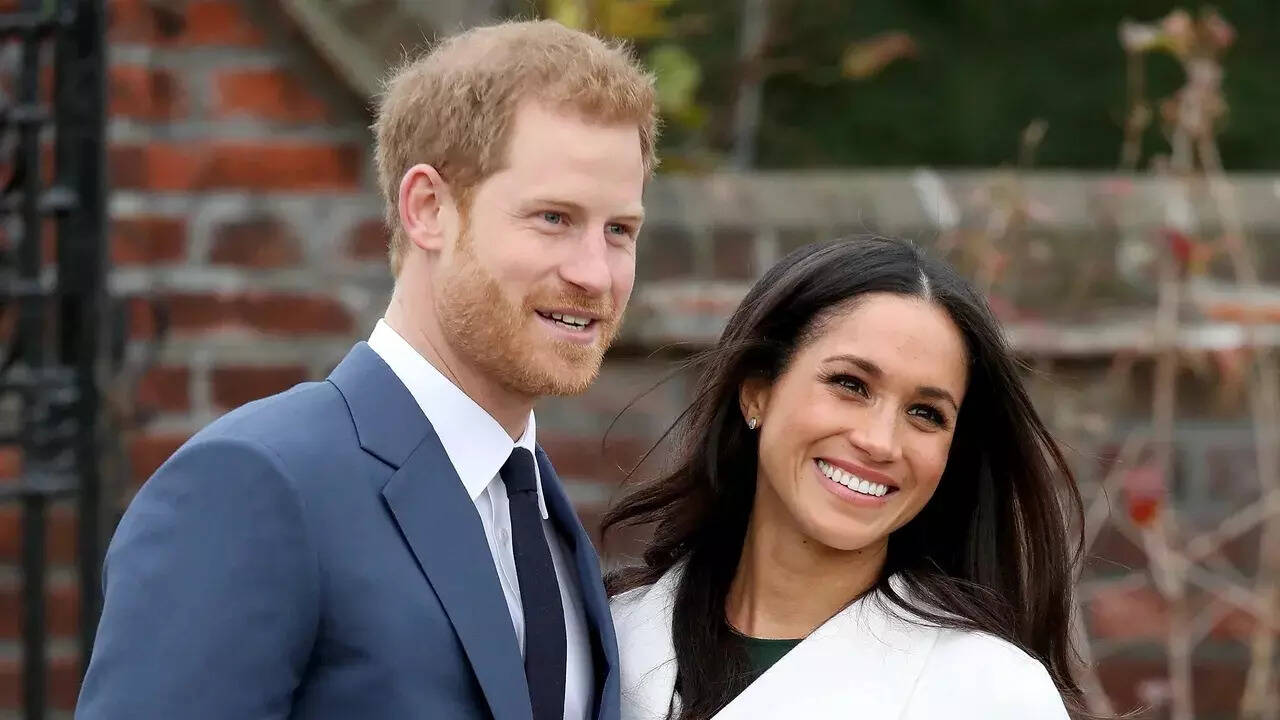 The latest insider news is that all is not well between
Prince Harry
and former actress Meghan Markle. For this and a multitude of other reasons, this has reportedly prompted the couple to seriously consider a shift to Malibu, California, which is a city just west of Los Angeles and includes the massive sandy beach, Zuma. Prince
Harry
and
Meghan Markle
along with their children, son Archie and daughter Lili have been living in the US in Montecito, California since March 2020, when they moved from the UK just before the Covid 19 lockdown.
Read Also
Harry and Meghan's friend dispels their troubled relationship rumours
Carl Larsen, a friend of Prince Harry and Meghan Markle, has dismissed recent reports of a separation between the couple, affirming that they are happy together. The reports, which suggested that the Duke of Sussex had sought legal advice, were supported by Meghan's step-sister, Samantha, but
Meghan 'furious' as Kate blames her for Harry's strained ties with Royal Family
Kate Middleton and Meghan Markle's relationship have soured over the years, with the latter being furious over Kate's attempts to reach out to Prince Harry. Kate is upset about the little communication between the royal family and Harry and blames Meghan for it. She is taking a stand and being
Royal family feud 'takes toll' on Meghan, Harry: Report
According to a report from Radar Online, Meghan Markle and Prince Harry are not getting along. The former royal and the actress married in May 2018 and relocated to the United States after Meghan suffered widespread and uncalled for criticism in the United Kingdom from British press. Many accused
While Meghan and Harry are said to still live in Montecito, they are apparently aiming to move to Malibu, which is also a very prominent area for several celebrities' homes. For the uninitiated, Malibu is already home to several Hollywood and British stars including Leonardo DiCaprio, Simon Cowell, Cher, Lady Gaga, Pierce Brosnan, Halle Berry, Jennifer Aniston and many more.
A source revealed to The Express, UK that one of the key factors in the couple's desire to move to Malibu is its accessibility to Beverly Hills and central Los Angeles. Meghan is also looking at the move as a boost to her career as she is now looking to expand her profile as a philanthropist, producer and content creator. She has also signed with the talent agency, William Morris Endeavours (WME). Reportedly, Meghan is familiar with the area as she spent time there as a kid, but it's uncertain whether they will sell their Montecito home or just add Malibu as the family's second home.
The source also added and explained further that being close to Beverly Hills and LA where the deals are done is smart. "And of course there is a real Malibu scene where major stars, producers and studio executives all hang out, socialise and get deals done during dinner and beach parties. Certainly Prince Harry and Meghan would be welcome at many major parties and would be desired guests."
The fresh information regarding their relocation follows rumours that things are not going well for Meghan and Harry. The Duke and Duchess of Sussex are taking time apart, according to a report in Radar Online, to mend their relationship.