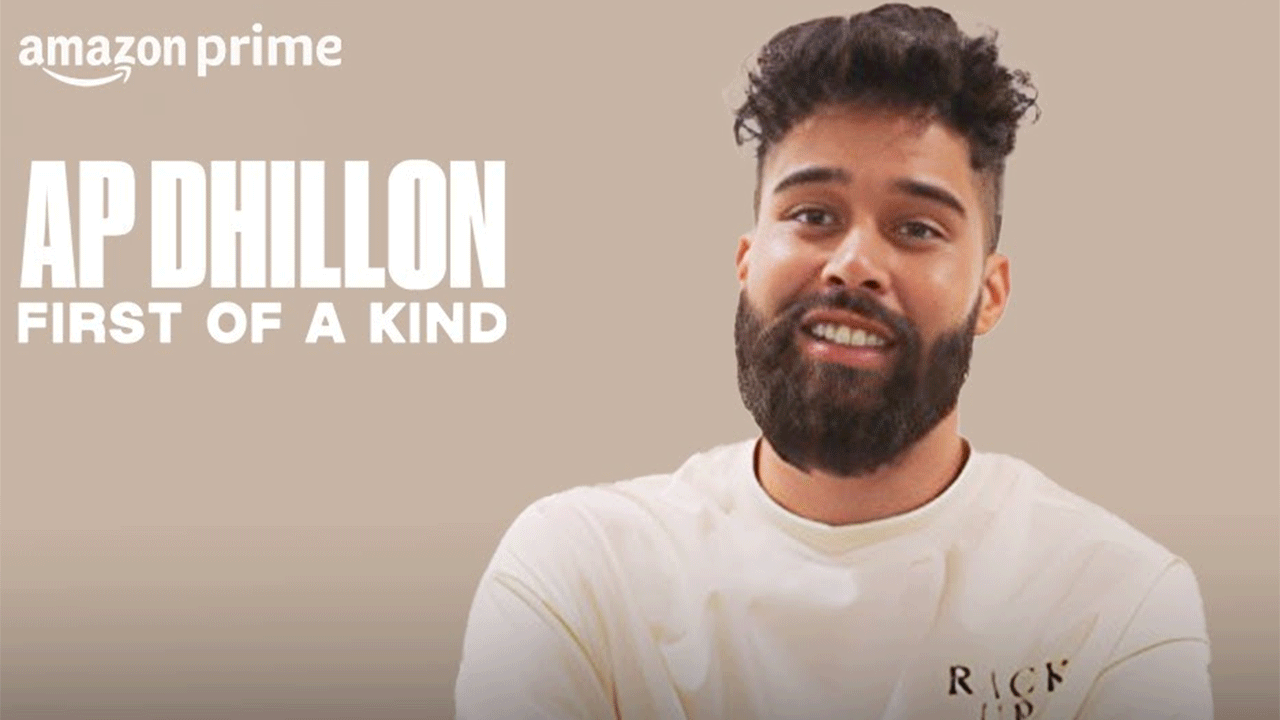 STORY:
The four-part docuseries delves into the life of Amritpal Singh Dhillon, an exceptional self-made Punjabi popstar globally known as AP Dhillon.
REVIEW: This music documentary offers a candid glimpse into AP Dhillon's life, showcasing him as not just a musical icon but a genuine and appreciative individual who remains deeply connected to his roots and the people who shaped his journey to stardom. Directed by Jay Ahmed, the series paints an intimate portrait of his transformation from a young boy in Gurdaspur, Punjab, to an international sensation based in Vancouver, Canada, where he found solace in music.
Comprising four engaging episodes, 'AP Dhillon: First Of A Kind' maintains a focused approach, highlighting the popstar's meteoric rise. Yet, while the docuseries captures the broad strokes of his journey to fame, delving into his personal struggles and moments of vulnerability before achieving superstardom, the makers could have infused it with a more poignant emotional dimension. The series would have been enriched by a more intimate perspective, with AP candidly sharing insights from his private life.
Even with performances at renowned venues like Rogers Arena in Vancouver and iconic festivals like Lollapalooza India, AP Dhillon maintains his down-to-earth demeanour and a strong desire to give back to his community. Throughout the documentary, his humility and respect for others shine through, exemplified by his reverence for singer Sidhu Moose Wala. This sentiment takes on a bittersweet hue, given Moose Wala's tragic demise on May 29, 2022.
Across all four episodes, the series beautifully portrays AP Dhillon's relationships with key figures in his musical journey, including vocalist Gurinder Gill, lyricist Shinda Kahlon, and producer Gminxr. The involvement of Kevin and Herman Atwal in managing his music concerts adds a layer of emotional connection that resonates with viewers.
Beginning with the humble origins of Amritpal Singh Dhillon from Gurdaspur, a small village in Punjab, the narrative evolves as he forms bonds with Gurinder Gill, Shinda Kahlon, and Gminxr, setting the foundation for his musical pursuits. From uploading his breakthrough track, 'Fake,' on YouTube, which bolstered his confidence, to overcoming the hesitations of music labels and achieving a breakthrough with 'Brown Munde,' AP Dhillon's story is one of tenacity and perseverance.
The docuseries captures poignant moments where AP reflects on his struggles, particularly his father and grandmother's role in his upbringing, evoking empathy and curiosity about the man behind the music sensation. His camaraderie with his team is a highlight, offering behind-the-scenes insights into their collaborative efforts in creating music and preparing for tours.
From the pulsating beats of 'Summer High' to the chart-topping hits like 'Excuses,' 'Brown Munde,' and 'Insane,' the documentary serves as a treat for AP Dhillon's fans, delighting them with electrifying live performances and unveiling the dedication put into crafting each song.
'AP Dhillon: First Of A Kind' crafts a compelling narrative of AP Dhillon's rise to stardom, striking a delicate equilibrium between his musical conquests and personal revelations. While capturing the essence of his status as a global music sensation, a deeper exploration of his personal sphere could have elevated the series into an extraordinary portrayal of the man who transcends the spotlight.
Watch AP Dhillon: First Of A Kind – Official Trailer