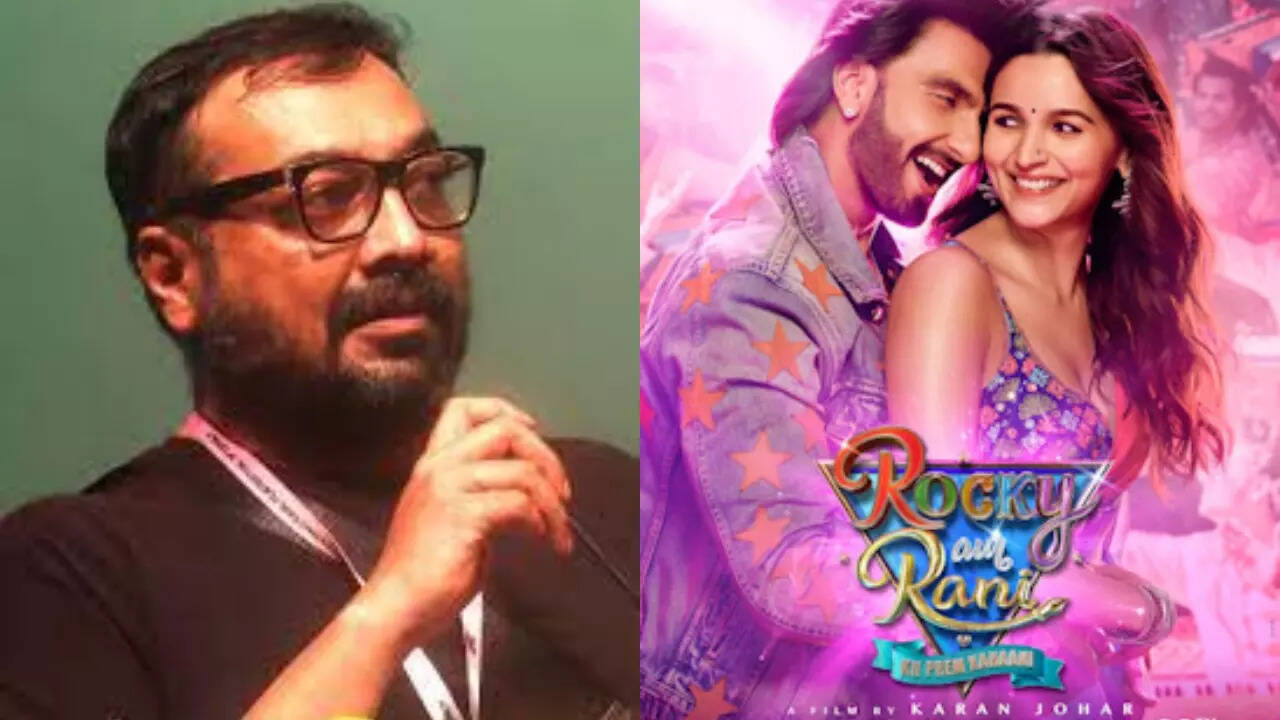 Karan Johar
's 'Rocky Aur Rani Kii Prem Kahaani' released on July 28 and what was shocking for the filmmaker wasn't the fact that it started making good numbers. Infact, what left KJo in a state of disbelief, is the fact that Anurag Kashyap watched the film twice and praised the film on social media. Infact, Karan got a call from someone like a Rakesh Roshan to Kashyap and it took a while for him to let that soak in.
But that's not all.
Anurag also shut down trolls who were criticising RARKPK. In a recent interview Kashyap has reacted to it and said that he knew that this person was trolling. If someone doesn't like a movie, it's justified – it's okay to not like a movie. However, running down the film without even watching it is not tolerable. He gave an example and said that, someone told him he should cleanse his eyes by seeing 'Oppenheimer'. Kashyap responded to the troll and said, "Acha tune back-to-back dekha toh ticket dikha then I will believe."
Kashyap further questions that why are people surprised that he liked the film, further adding that Karan has gone all out and made a really fantastic film. The film's songs are long, but this time, Karan has put them as a part of the narrative, opined Kashyap. Hence, there ain't anything to get surprised.
The filmmaker's latest venture is 'Kennedy' which had premiered at the Cannes Film Festival 2023. It stars Sunny Leone and Rahul Bhat. It was the only Indian film to be screened there this year. Prior to that, his film 'Almost Pyaar With DJ Mohabbat' had released.